This gorgeous fruit pie with a ginger crust is the perfect way to end a holiday meal!
Ingredients
Filling
Ginger Pie Crust
Preparation
Filling
In a pot off the heat, combine the sugar and cornstarch. Add the fruits and toss to cover in the sugar mixture. Over medium-high heat, bring the mixture to a boil, stirring constantly. Transfer to a bowl. Let cool. Cover and refrigerate until ready to use.
Ginger Pie Crust
In a bowl, combine the flour, brown sugar, fresh and ground ginger, and salt. Add the butter, working it into the flour with your fingertips until it forms pea-sized pieces. Gradually add the water and mix just until the dry ingredients are moist but pieces of butter remain. Remove the dough from the bowl and form into two discs. Cover in plastic wrap and refrigerate for 1 hour.

With the rack in the lowest position, preheat the oven to 400°F (200°C).

In a small bowl, whisk together the egg and milk.

On a lightly floured work surface, roll out each disc of dough until 1/8 inch (3 mm) thick. Line a 9-inch (23 cm) pie plate with the first dough. Cover with the fruit mixture. With a star cookie cutter, cut out a few stars in the second dough. Cover the pie with the second dough. Remove any excess dough and set aside. Fold the edge of the second dough under the first dough and seal the two layers together. With a pastry brush, brush the top of the pie with the egg wash.

With the leftover dough, cut out more stars. Place the stars on top of the pie and brush with egg wash. Sprinkle with sugar, if desired. Transfer the pie to a baking sheet.

Bake for 40 minutes or until the crust is nicely golden. Let cool on a wire rack. The pie will keep for 3 to 4 days in the refrigerator.
To help you with this recipe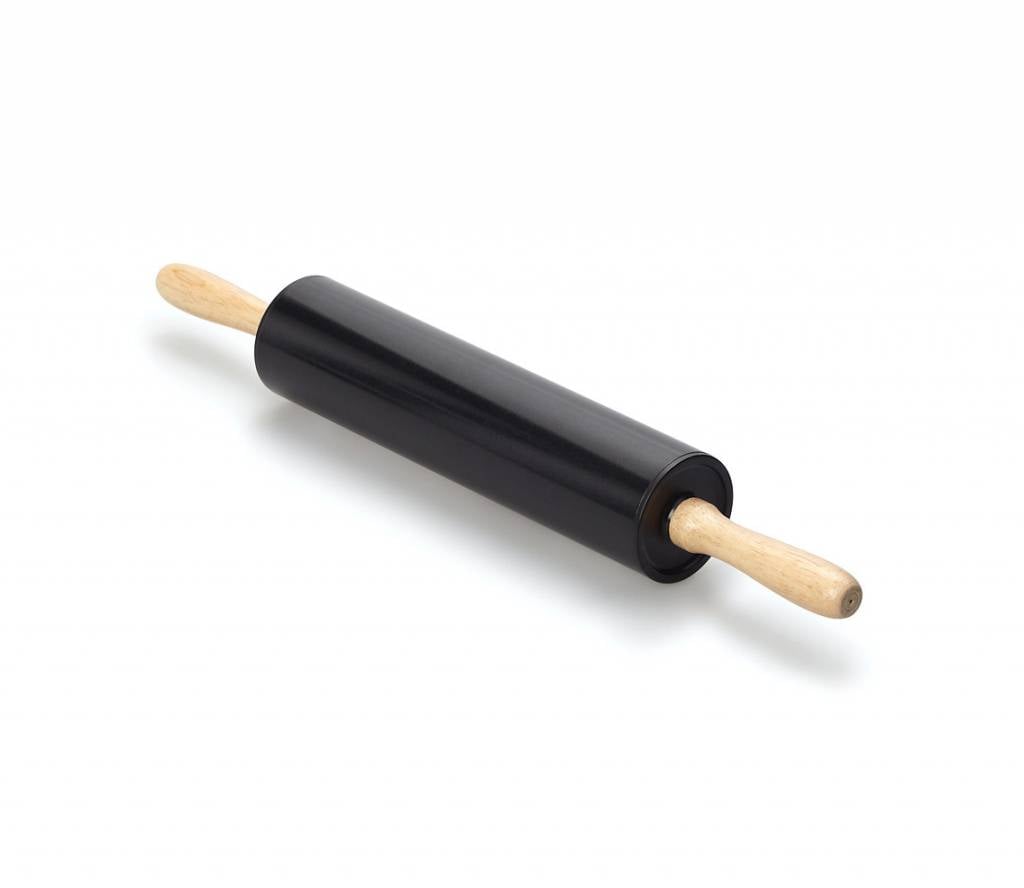 Every good cook should have this rolling pin in their kitchen. It is worthy of professional pastry chefs. This rolling pin is non-stick and solid, and hard wood handles provide stability and comfort.
20.99 $
SHOP NOW