This dessert recipe starring peaches is everything that's great about cheesecake...but in a thinner, sheet-pan version!
Preparation
Crust
With the rack in the middle position, preheat the oven to 350°F (180°C). Generously butter a 17 x 12-inch (43 x 30) baking sheet.

In a bowl, combine all of the ingredients. Press into the bottom of the prepared baking sheet.

Bake for 15 minutes. Let cool completely.
Cream Cheese Filling
In a small pot off the heat, whisk together the sugar and cornstarch. Add the eggs and mix well. Stir in the milk. Bring to a boil over medium heat, stirring constantly and scraping the bottom and sides of the pot, just until the mixture thickens. Remove from the heat. Add the cream cheese and mix until melted and smooth. Return to the heat to completely melt the cheese, if necessary.

Pour the cheese filling evenly over the cooled crust. Refrigerate for 1 hour.
Poached Peaches
Meanwhile, in a small bowl, sprinkle the gelatine over 2 tbsp (30 ml) of the water. Let bloom for 5 minutes.

In a large pot, bring the remaining water, the sugar, lemon juice, vanilla bean and seeds to a boil. Add the peaches and let simmer over medium-low heat for 5 minutes or until tender. Strain the peaches over a bowl. Reserve 1 cup (250 ml) of the hot syrup and pour it back into the pot (see note). Add the gelatin to the pot and stir until dissolved. Return the peaches to the pot and gently stir to combine. Set aside to cool.

With a ladle, arrange the peaches and syrup over the surface of the cheesecake. Refrigerate for 2 hours.
Whipped Cream
In a bowl, whisk the cream and sugar with an electric beater until firm peaks form. Transfer to a pastry bag fitted with a 1/2-inch (1 cm) round tip.

When ready to serve, pipe large diagonal lines of whipped cream over the surface of the cake.
Note
Keep the remaining peach syrup to add to a punch, cocktails or fruit salad. It will keep for 1 month in the refrigerator.
To help you with this recipe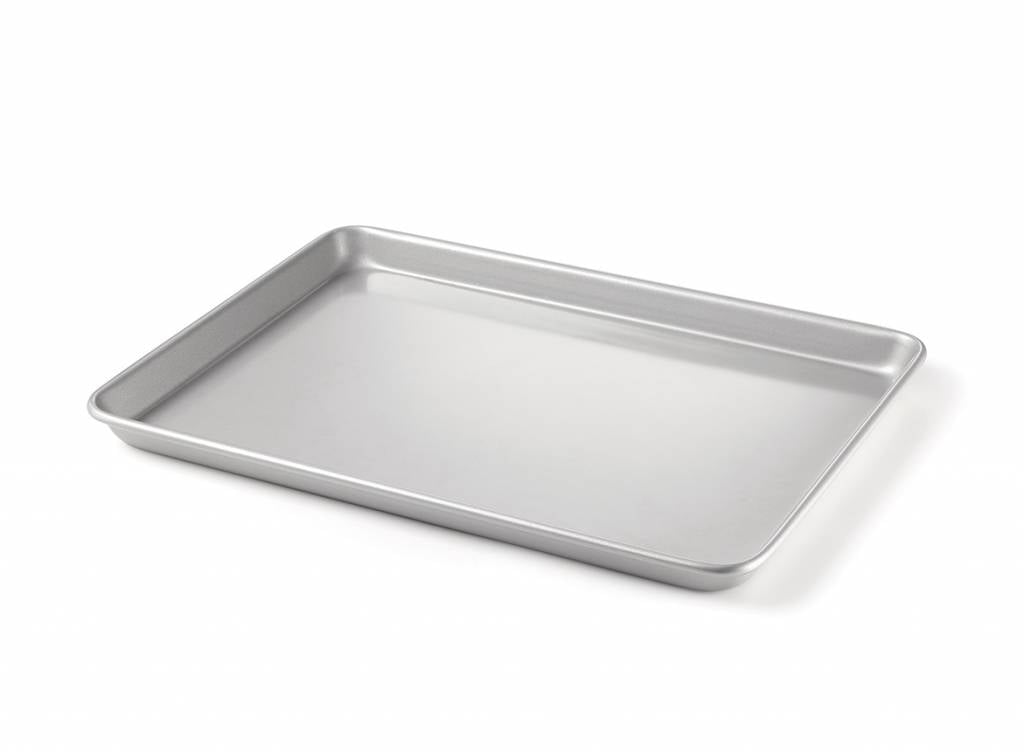 This must-have cooking accessory is perfect for baking cookies, pastries, meat or a whole meal making sheet pan dinner and getting the weeknight meal on the table fast.
25.99 $
SHOP NOW