Preparation
Cut off the dark green tops of the leeks and save for another use (soup, broth, etc.). Remove and discard the root ends. Thoroughly wash the remaining white part of the leeks.

Place a steaming basket in the bottom of a large pot. Add enough water to just reach the bottom of the steamer. Cover and bring to a boil. Place the leeks in the steamer. Cover and steam until very tender, about 10 minutes. Place the leeks on a plate. Let cool, then refrigerate for 15 minutes.

On a work surface, chop 1 tbsp of the mussels and place in a bowl. Add the oil from the can, the parsley, shallot, olive oil, vinegar, lemon juice and zest, and the red pepper flakes. Season with salt and pepper.

Remove the outer layer, as well as any sticky film, from the leeks and save for another use. Cut the leeks in half crosswise, then cut each piece in half lengthwise. Arrange the leek pieces on individual plates. Garnish with the remaining mussels and drizzle with the dressing. Season with pepper and sprinkle with more lemon zest, if desired. Serve with toasted bread.
To help you with this recipe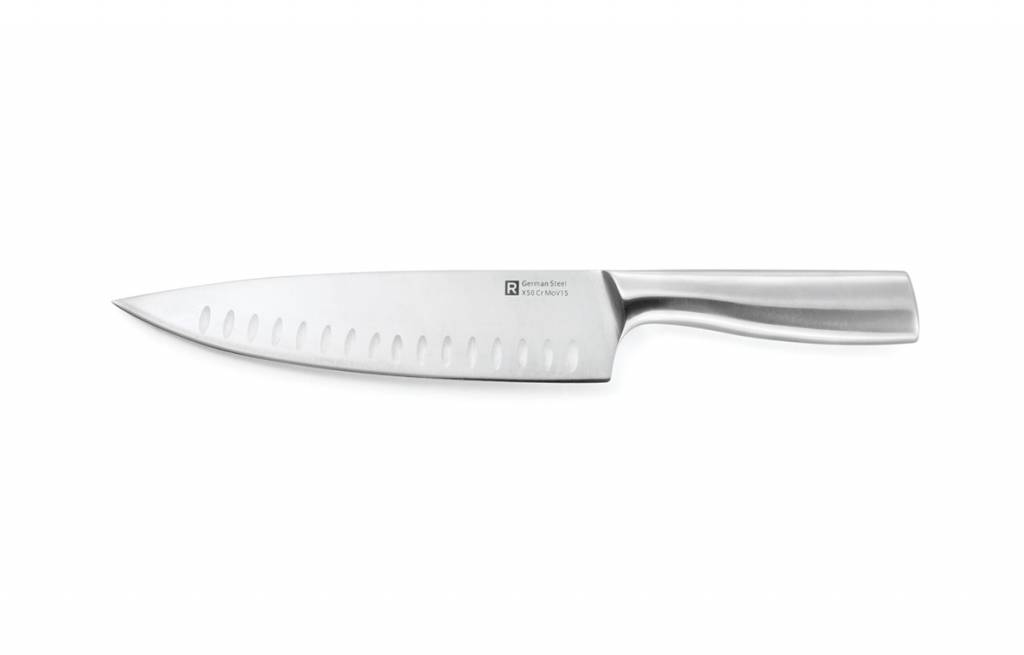 This chef's knife was designed by RICARDO's Test Kitchen staff. Its weight and ergonomic handle are perfectly balanced. The sharp blade provides perfect cuts, while its bevelled grooves ensure meat will not stick to it.
54.99 $
SHOP NOW