Preparation
Buckwheat Crepes
In a bowl, whisk together all of the ingredients, except for the butter, until smooth. Cover and let sit for 30 minutes.

Heat a 10 ½-inch (26 cm) crepe pan over high heat. Once the pan is hot, brush with butter.

For each crepe, pour one-quarter (about ½ cup/125 ml) of the batter in the centre of the pan. Tilt the pan from side to side to spread the batter evenly to cover the bottom of the pan. Once bubbles form on the surface and the edges easily come away from the sides of the pan, turn the crepe over using a spatula. Cook for 30 seconds or until lightly browned. Remove the crepe from the pan and transfer to a plate. Keep warm in a 200°F (95°C) oven while you cook the remaining crepes.
Toppings
In a large non-stick skillet, bring the water to a boil. Season with salt. Add the asparagus. Cook for 1 minute or until the water has completely evaporated and the asparagus is al dente. Set aside on a plate.

In the same skillet over high heat, brown the mushrooms in 2 tbsp of the butter. Season with salt and pepper. Set aside with the asparagus. Rinse and dry the skillet.

In the same skillet over medium-low heat, melt the remaining butter. Gently break the eggs into the skillet. Cook only on one side for 2 to 3 minutes or until the whites are set. Season with salt and pepper.

Serve 1 crepe per plate. Place the vegetables at the centre of the crepes. Top with half of the cheese and the eggs. Roll up the crepes, if desired. Garnish with the remaining cheese.
To help you with this recipe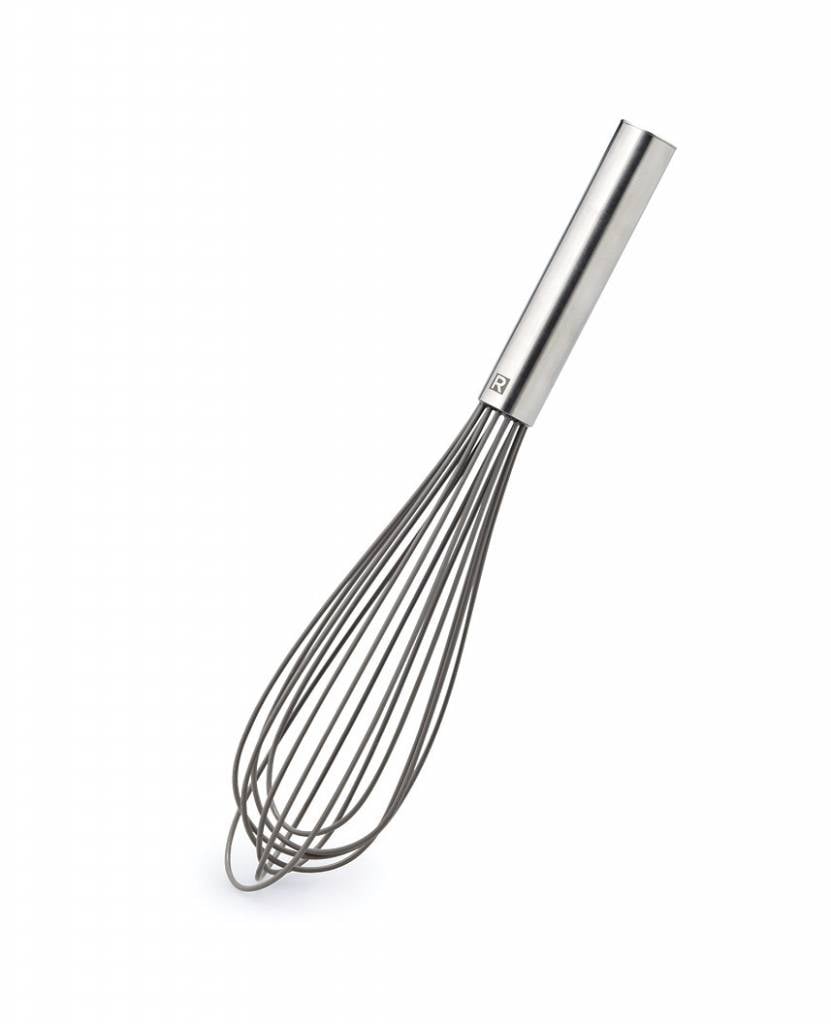 This silicone whisk allows you to whip cream, sauces and eggs efficiently.
12.49 $
SHOP NOW