Lasagna is a comfort food staple, and this creamy version with a béchamel sauce is a cozy twist to the classic Italian dish.
Preparation
Vegetable and Sausage Sauce
In a food processor, finely chop the mushrooms. Transfer to a bowl. Finely chop the remaining vegetables. Set aside with the mushrooms.

In a pot over medium-high heat, brown the sausage meat in the oil while breaking it up with a wooden spoon. Add the vegetable mixture and cook for 5 minutes, stirring often. Add the remaining ingredients. Season with salt and pepper. Bring to a boil and simmer for 40 minutes.
Béchamel
Meanwhile, in another pot over medium heat, melt the butter. Add the flour and cook for 1 minute while stirring with a whisk. Add the milk while whisking. Bring to a boil. Simmer gently for 2 minutes or until thickened. Add the cheese and stir until completely melted. Season with salt and pepper. Cover and keep warm.
Assembly
With the rack in the middle position, preheat the oven to 375°F (190°C).

Cover the bottom of a 13 x 9-inch (33 x 23 cm) baking dish with 1 cup (250 ml) of the vegetable sauce. Cover with a layer of lasagna noodles and half of the béchamel. Cover with another layer of noodles and 2 cups (500 ml) of the vegetable sauce. Continue layering the remaining béchamel sauce, noodles and vegetable sauce for a total of 4 layers. You can freeze at this stage, if desired. Top with the mozzarella. Place the baking dish on a baking sheet.

Bake for 40 minutes. Brown the top under the broiler, if desired. Let sit for 15 minutes before serving.
To help you with this recipe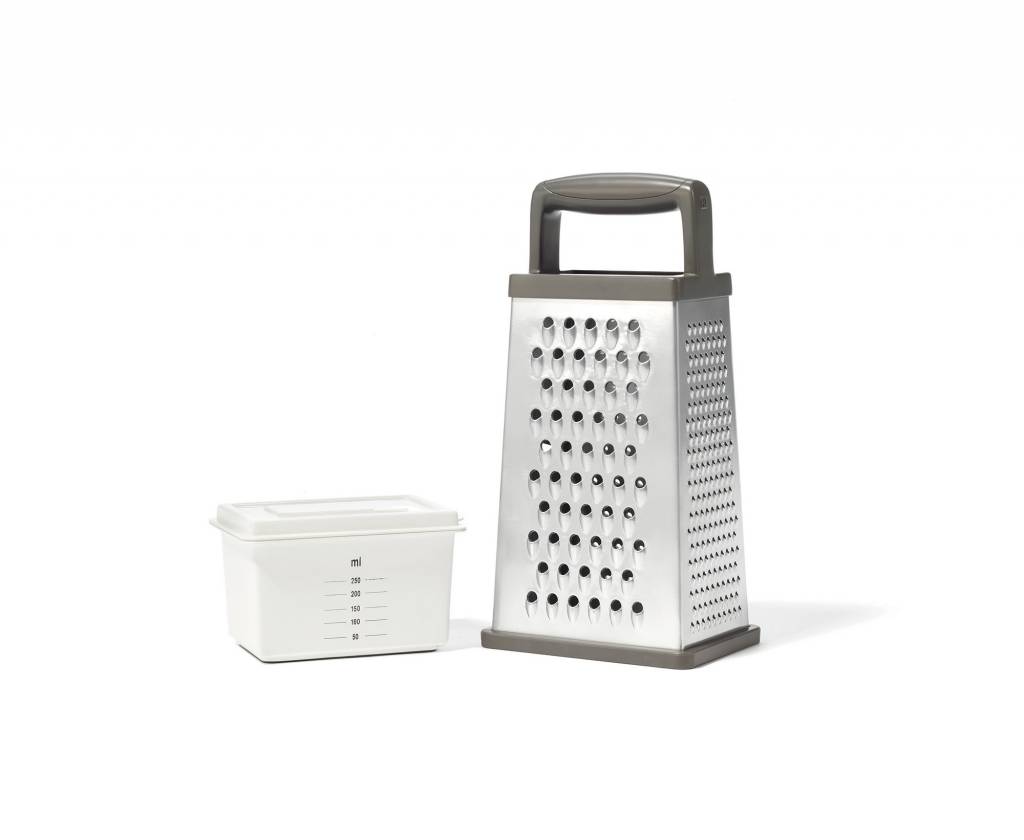 This 4-sided grater can do everything from zest lemons to grate potatoes. Its non-slip base provides comfort and stability. With the graduated container, freshly grated ingredients can be stored in the refrigerator.
29.99 $
SHOP NOW