This recipe is a grown-up take on a childhood classic, pasta with tomato sauce.
Preparation
With the rack in the middle position, preheat the oven to 425°F (220°C).

In a large baking dish, combine the cherry tomatoes (whole), halved tomatoes, chorizo, onion, oil and red pepper flakes. Season with salt and pepper. Place the halved tomatoes cut side down.

Roast for 25 minutes or until the tomatoes are tender. Remove the skin from the halved tomatoes, if desired.

Meanwhile, in a large pot of salted boiling water, cook the pasta until al dente. Drain.

Add the pasta to the confit tomatoes in the baking dish. Stir well to coat the pasta. Adjust the seasoning.
Note
This is a great way to use up any shrivelled cherry tomatoes. This recipe brings out their flavour and cuts down on waste. When tomatoes are not in season and less flavourful, add 2 tbsp (30 ml) tomato paste.
Choose a fresh chorizo that has large pieces of meat visible throughout the interior of the sausage; it will work better here than a dried chorizo. Or you can substitute fresh chorizo with crumbled merguez sausage.
To help you with this recipe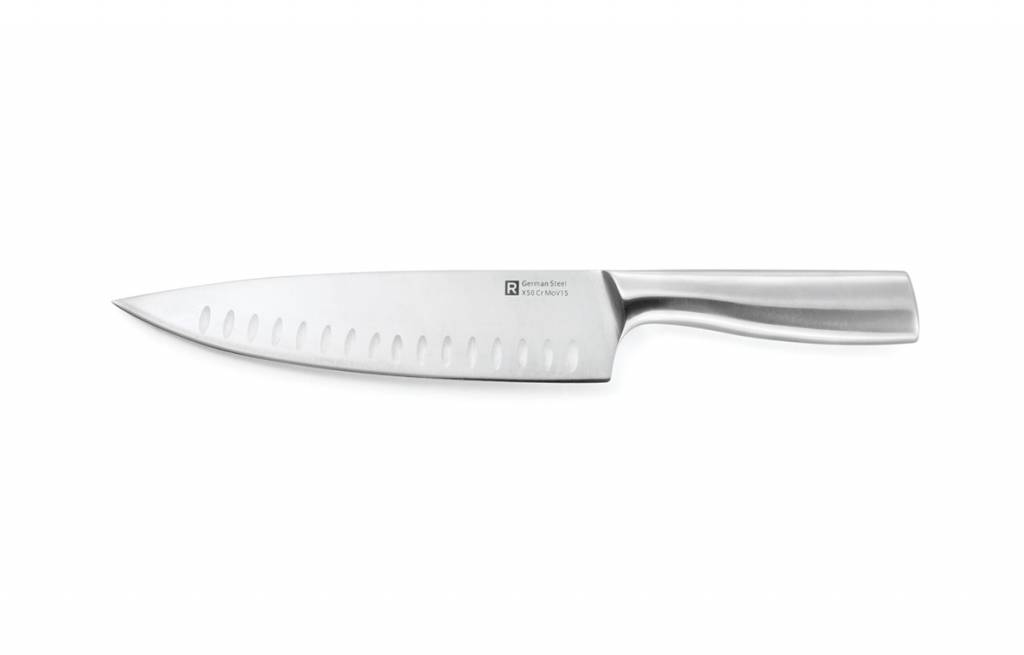 This chef's knife was designed by RICARDO's Test Kitchen staff. Its weight and ergonomic handle are perfectly balanced. The sharp blade provides perfect cuts, while its bevelled grooves ensure meat will not stick to it.
54.99 $
SHOP NOW