Ingredients
Piccata Sauce
Fricassee
Preparation
Piccata Sauce
In a small bowl, dilute the cornstarch in ¼ cup (60 ml) of the broth.

In a large, deep skillet over medium heat, soften the garlic in the butter. Add the turmeric and mix well. Add the remaining broth, the lemon zest and juice. Simmer for 3 minutes. Whisk in the cornstarch mixture, capers and mustard. Bring to a boil and simmer for 1 minute or until the sauce thickens. Season with salt and pepper.
Fricassee
Add the shrimp and potatoes to the sauce. Simmer for 3 minutes or until the shrimp are almost cooked. Add the snow peas and cook for 1 minute while stirring. Adjust the seasoning. Top with the cheese. Serve with toast, if desired.
To help you with this recipe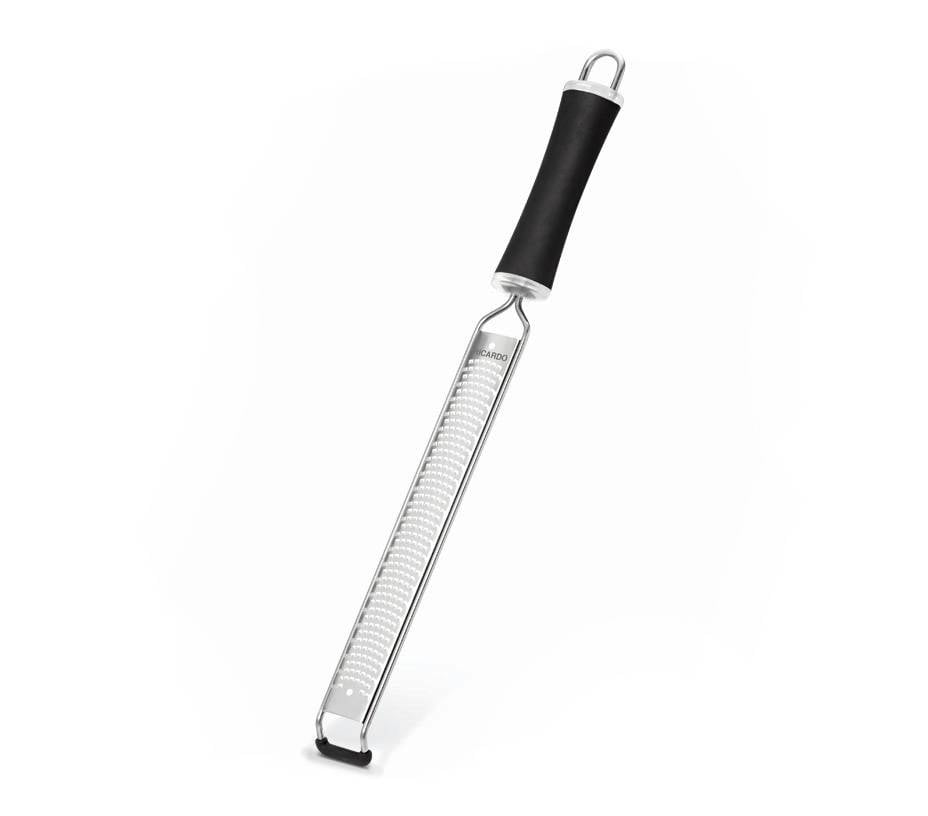 This long stainless steel grater with a fine blade is perfect for grating the zest of citrus fruits, as well as nutmeg or garlic. The handle and the non-slip strip allows for a comfortable and secure grip.
16.99 $
SHOP NOW