This quick and easy salmon recipe will be on the dinner table in under 30 minutes!
Ingredients
Salmon
Vegetables
Preparation
Salmon
In a large non-stick skillet off of the heat, whisk together all of the ingredients except for the salmon and water. Arrange the salmon in the skillet, flat-side up. Cook over medium heat for 5 minutes or until the sauce is reduced by half and the salmon is caramelized. Flip the salmon over and cook for another 2 minutes or until just cooked. Set aside on a serving dish. Add the water to the sauce and bring to a boil. Pour over the salmon.
Vegetables
Place a steamer basket in the bottom of a large pot. Add enough water to just reach the bottom of the steamer. Cover and bring to a boil.

In a bowl, combine the vegetables with the sesame oil. Season with salt. Place the bok choy in the steamer basket. Cover and cook for 2 minutes. Add the carrot ribbons. Cover and cook for 30 seconds or until the vegetables are tender, making sure there is always enough water in the pot.

Serve the salmon with the vegetables. Sprinkle with the peanuts and cilantro leaves, if desired. Delicious served with jasmine rice.
To help you with this recipe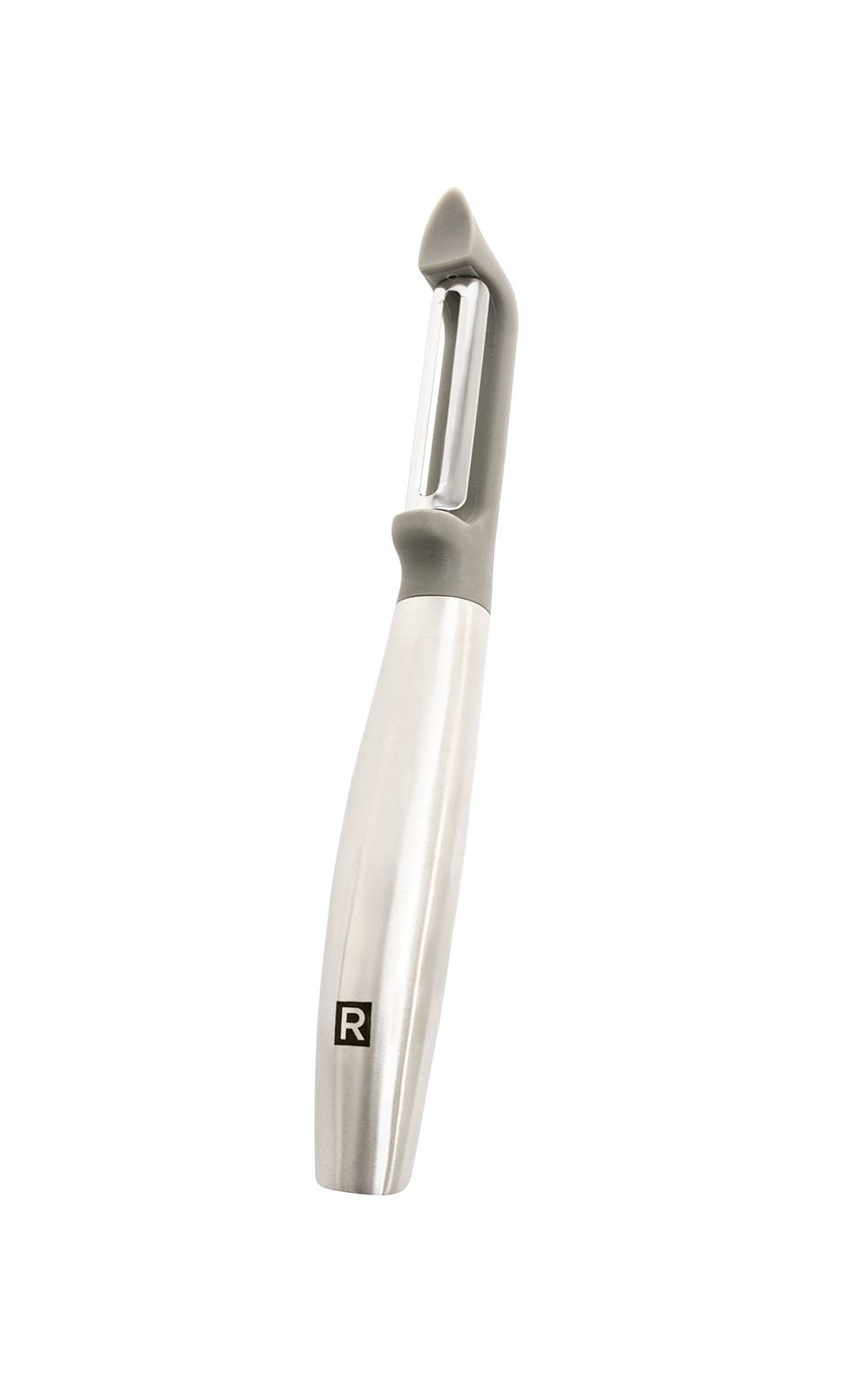 This RICARDO straight handle peeler has a long-lasting ultra-sharp blade and an ergonomic stainless steel handle, and can be used with either the right or left hand. Practical and sturdy, it comes with a blade cover for safe storage.
16.99 $
SHOP NOW