A chutney that's both familiar and exotic, as diced apple mingles with cubes of barely cooked persimmon. To supercharge the sweet-sour experience, we used ginger, Espelette pepper and the acidic kick of two kinds of vinegar: rice and apple. On a cheese platter, this holiday condiment is a perfect fit with soft, creamy cheeses, and can also sub in for fruit ketchup with a meat pie or cranberry sauce with turkey.
Preparation
In a small pot, bring all the ingredients, except for the persimmons, to a boil. Simmer over medium heat for 5 minutes or until the liquid starts to become syrupy.

Add the persimmons and continue cooking for 5 minutes. Transfer to airtight containers. Let cool and refrigerate for 2 hours before serving. The chutney will keep for 1 month in the refrigerator, and in sterilized Mason-style jars, for 1 year at room temperature.

Delicious served cold with charcuterie and cheese, or warm with meat pie or turkey.
To help you with this recipe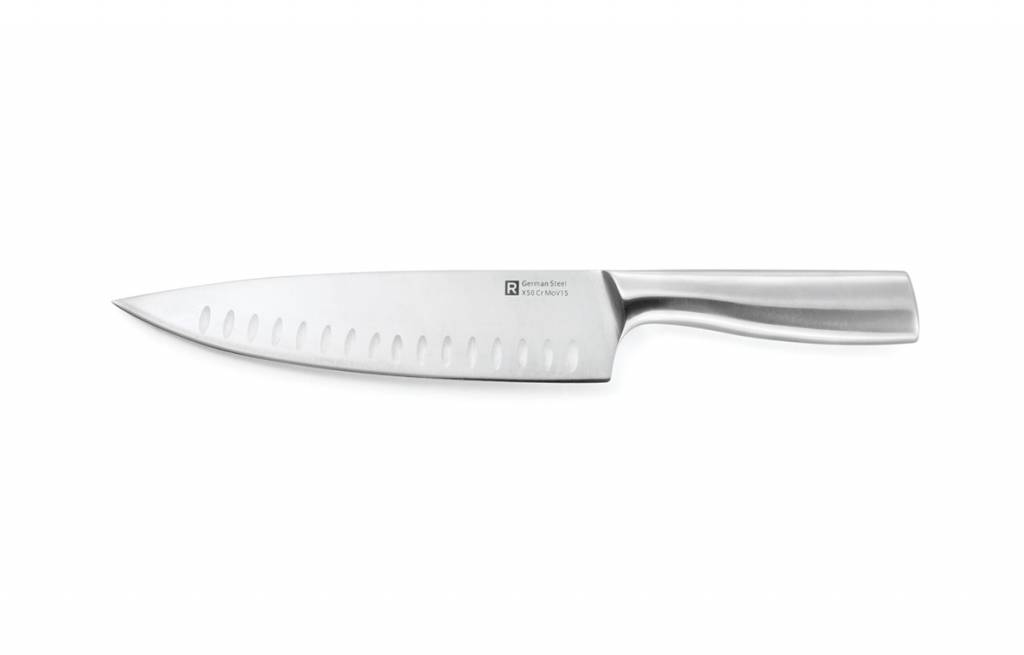 This chef's knife was designed by RICARDO's Test Kitchen staff. Its weight and ergonomic handle are perfectly balanced. The sharp blade provides perfect cuts, while its bevelled grooves ensure meat will not stick to it.
54.99 $
SHOP NOW