Preparation
In a small pot, add a layer of oil about 1 inch (2.5 cm) deep. Heat the oil over medium-high heat. Line a plate with paper towels.

Place the flour in a shallow dish.

Dredge the shallots in the flour, shaking off any excess.

Fry the shallots in the hot oil until crispy and lightly golden, about 3 to 5 minutes. Drain on the paper towels. Season with salt and pepper.
Note
The fried shallots with keep for 2 days in an airtight container at room temperature.
To help you with this recipe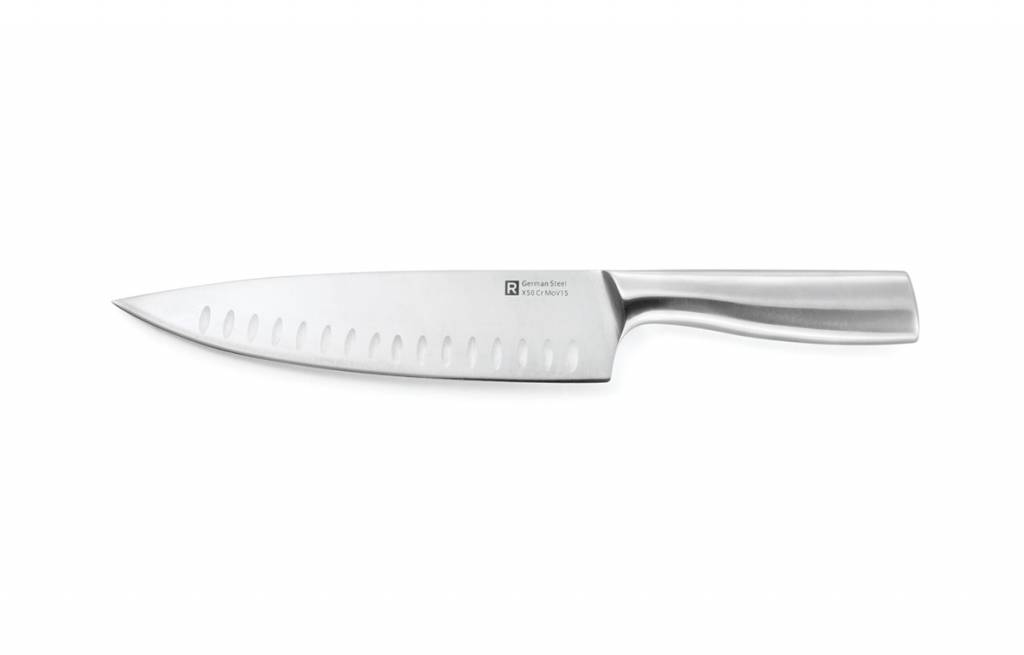 This chef's knife was designed by RICARDO's Test Kitchen staff. Its weight and ergonomic handle are perfectly balanced. The sharp blade provides perfect cuts, while its bevelled grooves ensure meat will not stick to it.
54.99 $
SHOP NOW