Preparation
Orange Syrup
In a small pot, sprinkle the gelatin over the orange juice and let bloom for 5 minutes.

Add the corn syrup. Warm the mixture over medium heat until the gelatin has completely dissolved, about 2 minutes. Add the food colouring, if desired. Remove from the heat and let cool slightly. The orange syrup should stay warm enough that it remains liquid and does not set.
Marshmallow
Lightly oil an 8-inch (20 cm) square pan. Line with plastic wrap. Lightly oil the plastic wrap.

In a small pot, combine the water and vanilla seeds. Sprinkle with the gelatin and let bloom for 5 minutes.

Add the sugar. Warm the mixture over medium heat while stirring, until the sugar and gelatin have dissolved, about 5 minutes.

Pour into the bowl of a stand mixer. Add the corn syrup. Beat until soft peaks form, about 7 to 10 minutes.

Using a spatula, fold in ¼ cup (60 ml) of the orange syrup, leaving visible streaks of orange.

Pour one-third of the marshmallow mixture into the prepared baking dish. Drizzle in one-third of the remaining orange syrup. Repeat twice more, quickly adding the remaining marshmallow mixture alternating with the remaining orange syrup. Refrigerate for 2 hours.

Unmould the marshmallow onto a work surface.

With a lightly oiled knife, cut the marshmallows into 25 cubes about 1 1/2 inches (4 cm) each (reapply oil to the knife between each cut).
Note
You can coat the marshmallow cubes in equal parts cornstarch and icing sugar, but it will cover up most of the marbled effect.
To help you with this recipe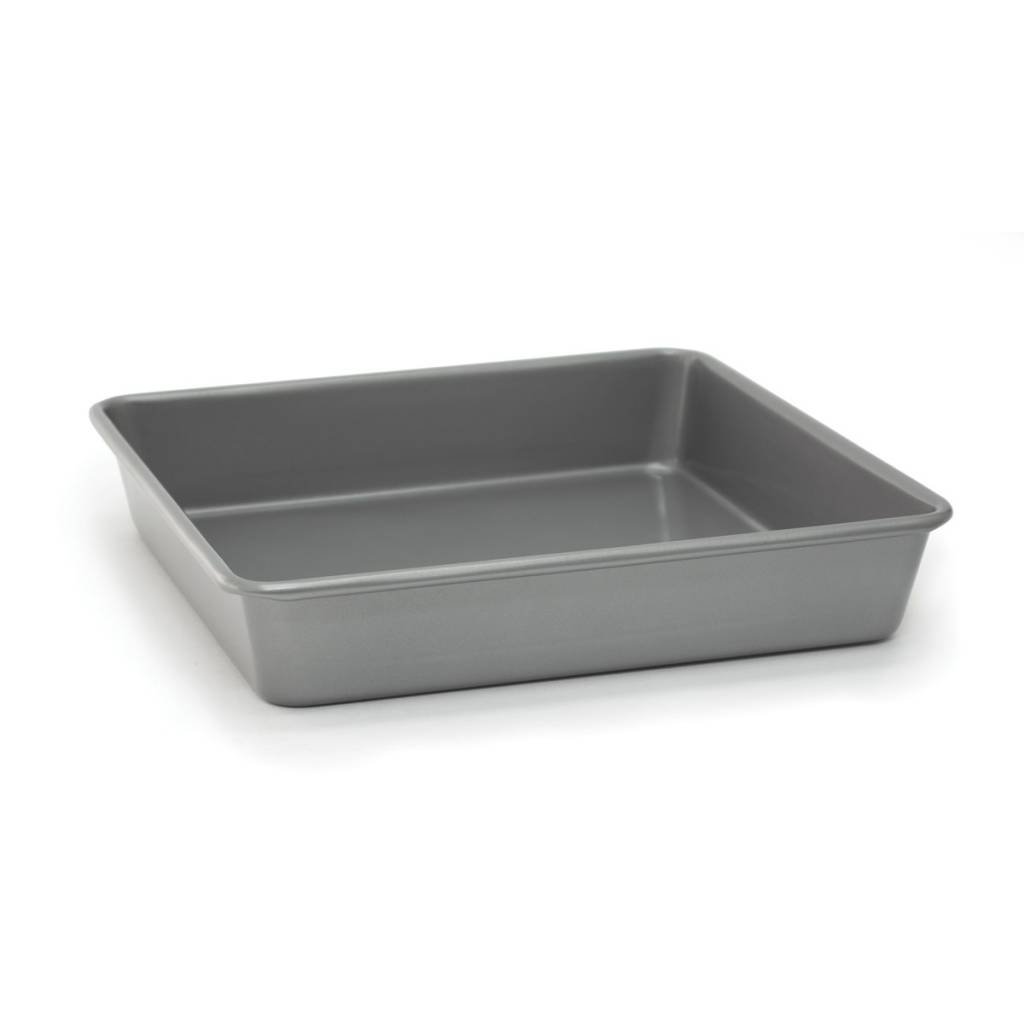 This non-stick square pan is the ideal size for baking granola bars, date squares or sugar fudge. Its durable non-stick coating and slightly rounded corners ensure even cooking as well as easy unmoulding and cleaning.
17.99 $
SHOP NOW