Preparation
Preheat the grill, setting the burners to high. Oil the grate.

Spread the bell pepper, cucumber and mango out on a plate. Drizzle with the lime juice. Set aside.

With your hands, form the ground pork into 8 large, thin patties. To make this easier, place the patties between two pieces of plastic wrap and flatten with your hands or use a hamburger press. Place the patties on an oiled plate. Season with salt and pepper. Lightly brush with oil.

Grill the patties for 2 to 3 minutes on each side or until cooked through. Grill the buns.

Spread the inside of the buns with tzatziki. Place 2 patties on each bun bottom. Top with the bell pepper, cucumber, mango, lettuce and cilantro. Add Sriracha, to taste. Close with the bun tops and serve.
To help you with this recipe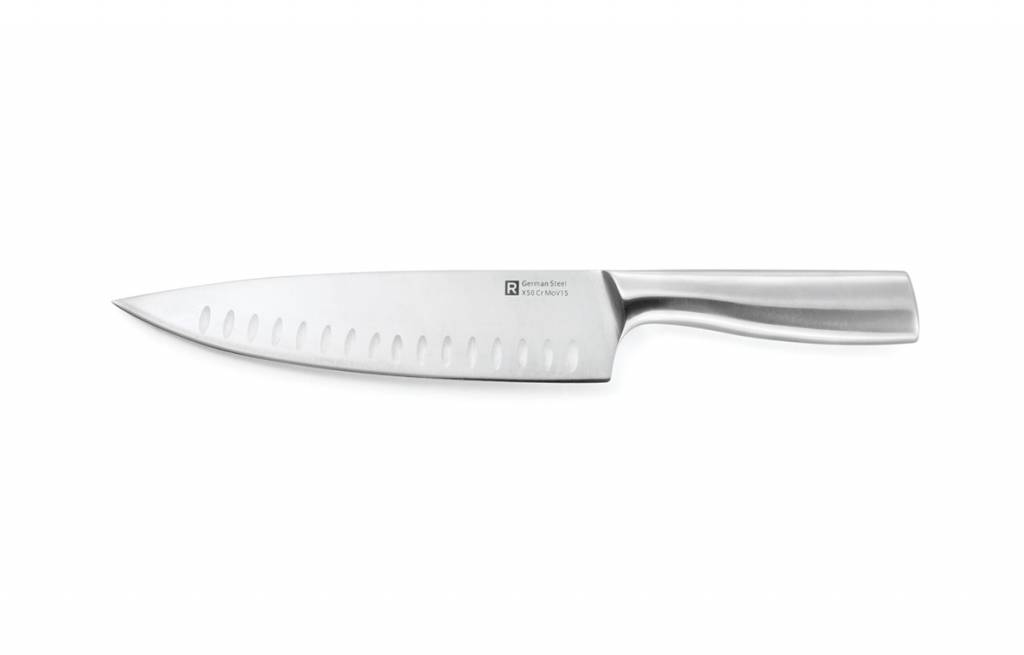 This chef's knife was designed by RICARDO's Test Kitchen staff. Its weight and ergonomic handle are perfectly balanced. The sharp blade provides perfect cuts, while its bevelled grooves ensure meat will not stick to it.
54.99 $
SHOP NOW