Preparation
With the rack in the middle position, preheat the oven to 350°F (180°C). Butter a 13 x 9-inch (33 x 23 cm) rectangular pan and line with a strip of parchment paper, letting it hang over two sides.

On a work surface, cut the rhubarb into 3-inch (7.5 cm) pieces. Cut the pieces lengthwise into ¼-inch (5 mm) strips and place in a bowl. Toss with the honey and combine. Set aside.

On a work surface, stack the phyllo sheets, buttering each one with melted butter as you go. Fold the edges over to create a ½-inch (1 cm) border all the way around and to make the pastry the same dimensions as the prepared pan. Place the pastry in the pan.

In a bowl, whisk together the cream cheese, sugar, egg yolk and lemon juice. Using a spatula, spread the cream cheese mixture over the phyllo. Top with the rhubarb, arranging the red and green slices in a checkerboard pattern, if desired (see note).

Bake for 25 to 30 minutes or until the phyllo is golden. Let cool. Unmould. Cut and serve.
Note
To recreate the checkerboard pattern you see in the photo, imagine the phyllo is divided into 12 squares. In the first row's first square, place strips of green rhubarb vertically. In the next square, place strips of red rhubarb horizontally and in the last square, place strips of green rhubarb vertically. Repeat these steps in the next rows of squares, making sure to place the strips in the opposite direction from the square above it to create the checkerboard pattern.
To help you with this recipe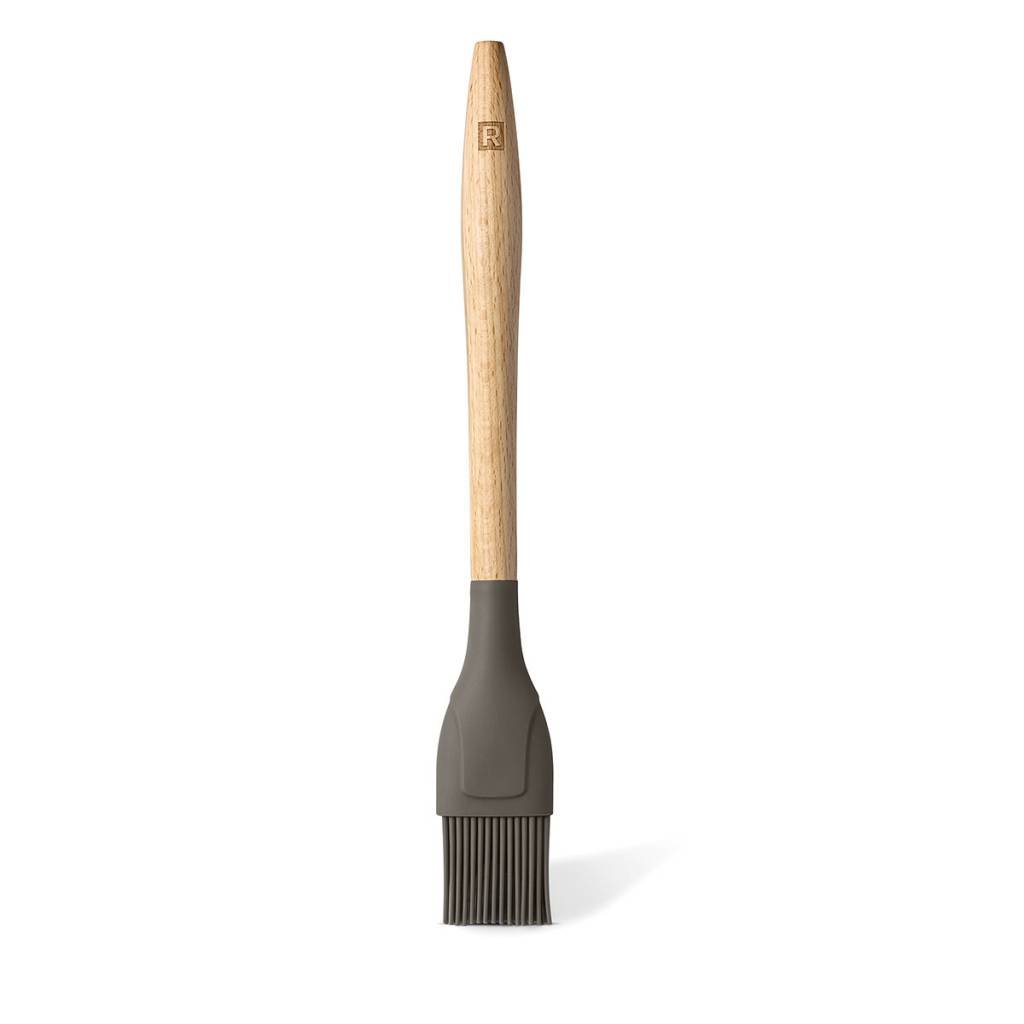 This RICARDO silicone and beechwood brush is ideal for brushing marinade onto meat or greasing cake pans. The detachable silicone head will not scratch cooking surfaces and is dishwasher safe, for fast, efficient cleaning.
13.99 $
SHOP NOW