Preparation
In a stemless wine glass, combine the elderflower liqueur and mint leaves. Using a cocktail muddler, crush the mint leaves. Add the ice cubes. Pour in the Prosecco and sparkling water. Garnish with the lemon and lime slices.
To help you with this recipe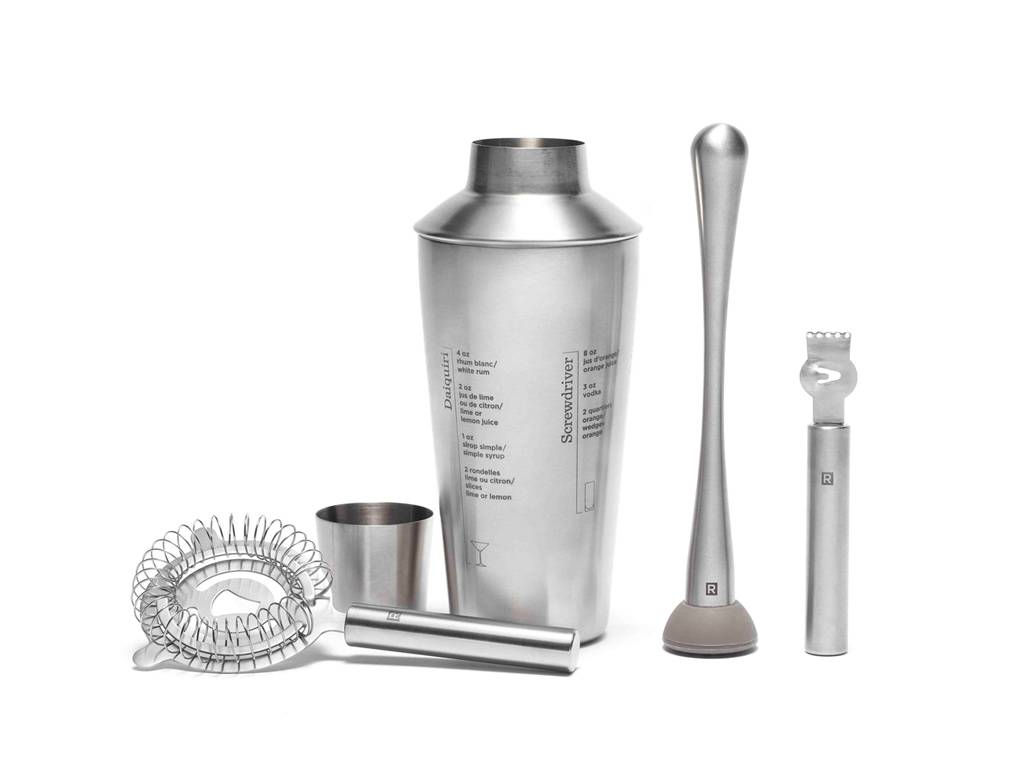 This kit includes all the accessories you'll need for making cocktails. The shaker is large enough to mix two cocktails at once and it's engraved with five of Ricardo's favourite cocktail recipes.
56.99 $
SHOP NOW