Preparation
With the rack in the middle position, preheat the oven to 425°F (220°C).

In a large pot over medium-high heat, soften the sweet potato, onion and garlic in 2 tbsp (30 ml) of the oil. Season with salt. Add the curry powder and cook for 1 minute while stirring.

Add the broth and potatoes to the pot. Bring to a boil. Simmer for 10 minutes or until the vegetables are tender. Using a hand blender, purée the soup until smooth. Adjust the seasoning.

Meanwhile, on a non-stick or parchment paper-lined baking sheet, combine the chickpeas and cashews with the remaining oil and the garam masala. Bake for 18 minutes, stirring halfway through. Season lightly with salt.

Serve the soup in bowls. Top with the chickpea mixture and raisins. Garnish with yogurt and a drizzle of olive oil, if desired. Sprinkle with cilantro leaves. Serve with naan bread, if desired.
To help you with this recipe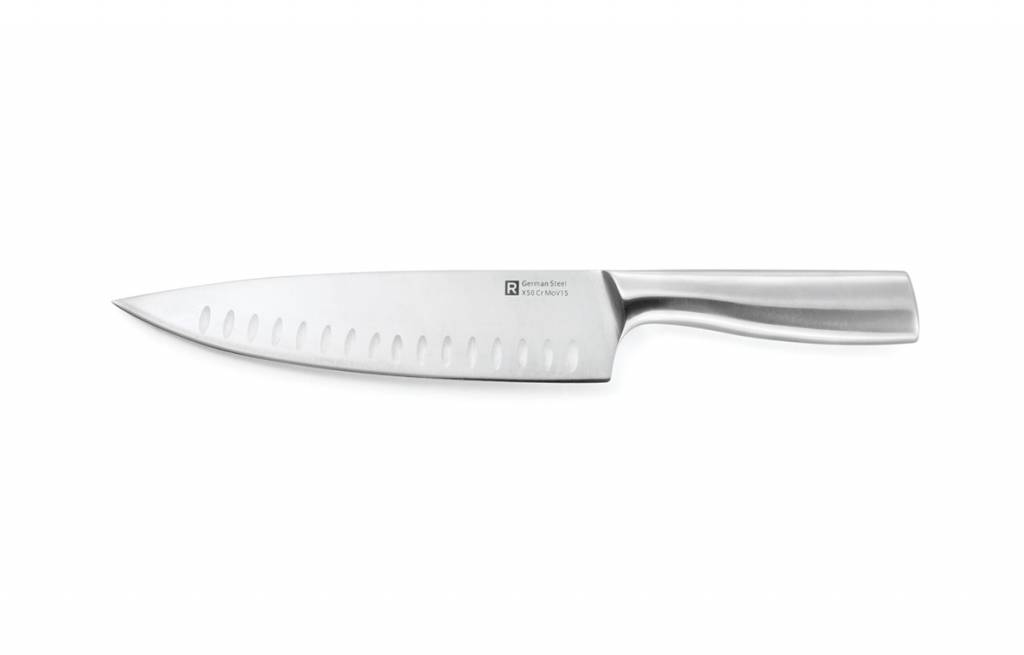 This chef's knife was designed by RICARDO's Test Kitchen staff. Its weight and ergonomic handle are perfectly balanced. The sharp blade provides perfect cuts, while its bevelled grooves ensure meat will not stick to it.
54.99 $
SHOP NOW