Preparation
In a large pot, bring the broth, thyme and bay leaf to a boil. Add the lentils and cook over medium heat for 14 minutes. Add the quinoa and cook for another 10 to 12 minutes or until the lentils and quinoa are both tender. Add water as needed. Drain any excess liquid. Remove and compost the thyme and bay leaf.

Meanwhile, in a large skillet over medium heat, soften the onion in the oil. Add the carrots. Continue to cook until the carrots are tender and the onions are lightly browned. Add the honey and vinegar. Toss to coat the vegetables. Remove from the heat.

Add the tatsoi and the lentil mixture to the skillet. Season with salt and pepper. Mix well.

Divide the mixture among 4 bowls. Place a poached egg at the centre of each bowl. Sprinkle with the dill and a pinch of red pepper flakes, if desired.
Note
Tatsoi can be found in some grocery stores, at the market when in season or in Asian grocery stores. It can be replaced here with baby bok choy leaves or spinach.
To help you with this recipe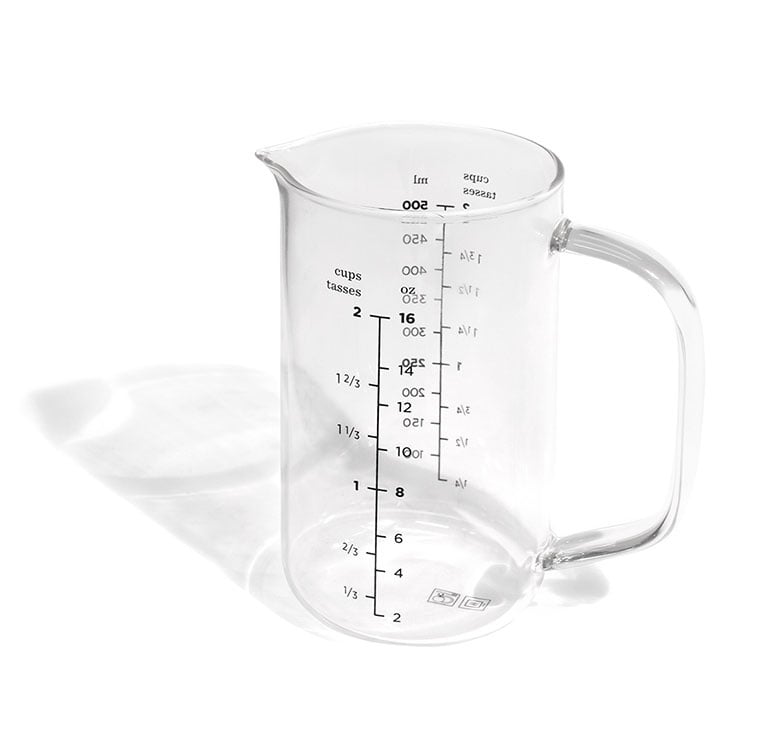 This glass 2-cup (0.5 litre) measuring cup lets you accurately measure both dry and liquid ingredients. Measures are easy to read, and the pouring spout helps to avoid spillage.
14.99 $
SHOP NOW