Preparation
Place the steak on a plate. Rub on both sides with the cut-side of the garlic clove and season with salt. Compost the garlic. Let sit out at room temperature for 1 hour.

Pour the oil into a large cast iron skillet. Heat the skillet on high until the oil starts to smoke.

Cook the steak in the skillet for 3 minutes on each side for rare or until the desired doneness. Place the steak on another plate and tent with foil. Pour the oil from the skillet into a glass bowl. Once cool, compost the oil.

In the same skillet over medium heat, soften the shallot with the thyme and pepper in 1 tbsp of the butter. Deglaze with the wine. Let reduce until almost dry. Pour in the veal stock and any cooking juices accumulated on the steak plate. Bring to a boil and let reduce by half. Add the remaining butter and stir until melted. Adjust the seasoning. Strain the sauce and pour into a warm gravy boat. Compost the aromatics.

On a work surface, run a knife along the bone to detach the meat. Slice the steak. Serve on hot plates with the sauce. Serve with mashed potatoes and steamed vegetables, if desired.
To help you with this recipe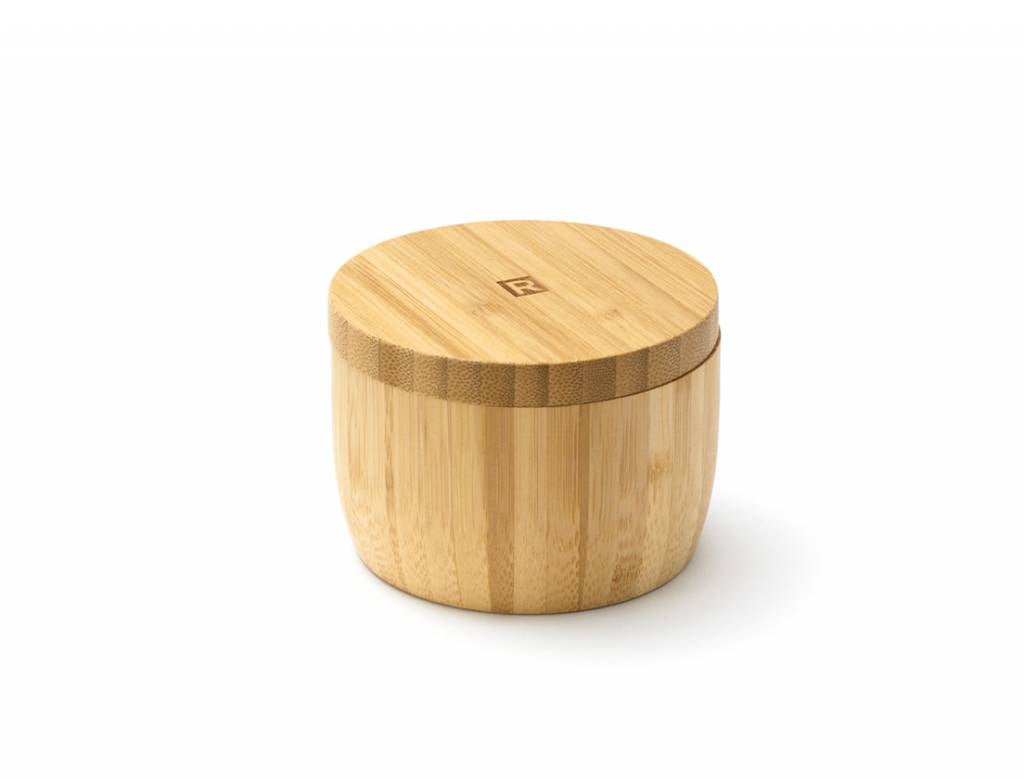 This elegant bamboo salt cellar keeps salt, spices and dried herbs close by. The lid is equipped with a magnet to ensure an airtight seal and avoid spills.
15.99 $
SHOP NOW