Ingredients
Dough
Filling
Preparation
Dough
In a large bowl, combine the flour and salt. Make a well at the centre and pour in the sour cream, milk and egg. Mix with a fork or with your hands until the dough starts to come together.

Place the dough on a lightly floured work surface and knead until smooth. Shape into a disc with your hands. Cover in plastic wrap and let rest for 30 minutes at room temperature.
Filling
Meanwhile, in a large non-stick skillet, bring the water to a boil. Season with salt. Add the broccoli. Cover and simmer for 5 minutes. Drain. Set aside 2 cups (140 g) of the broccoli on a plate.

In a small food processor, finely chop the remaining broccoli with the bacon, garlic and red pepper flakes. Transfer into a bowl. Add the sour cream. Season with salt and pepper. Mix well.
Assembly
On a floured work surface, roll the dough out until about 1/16 inch (2 mm) thick. Using a 3-inch (7.5 cm) round cookie cutter, cut out circles of dough. Place about 1 ½ tsp of the filling at the centre of each circle of dough. Brush the edges with water and fold into a halfmoon, pressing the edges together to seal in the filling. Set aside on a lightly floured baking sheet. Repeat with the dough scraps.

In the same skillet over medium-high, heat 1 tbsp (15 ml) of the oil. Place half of the pierogi in the skillet without letting them touch one another. Pour in ½ inch (1 cm) of water. Cover and bring to a boil. Cook for 5 minutes. Remove the lid and cook for another 2 minutes or until the water has completely evaporated and the pierogi are starting to brown. Flip the pierogi over. Add 1 tbsp (15 ml) of the oil and cook until starting to brown on the second side. Set aside on a large plate. Repeat with the remaining pierogi and oil.

In the same skillet, reheat the reserved broccoli florets. Season with salt and pepper.

Serve the pierogi in shallow bowls. Top with the broccoli florets. Sprinkle with the lemon zest and serve with sour cream, to taste.
Note
You will need a broccoli that weighs about ¾ lb (340 g).
To help you with this recipe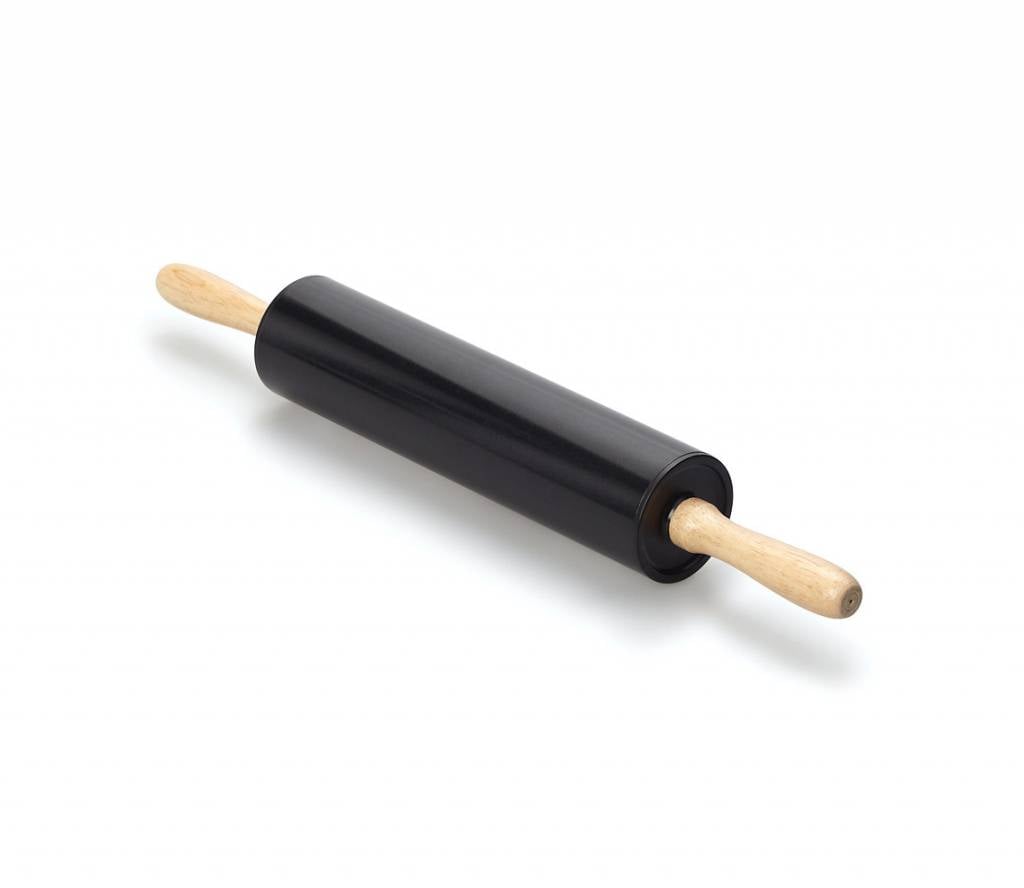 Every good cook should have this rolling pin in their kitchen. It is worthy of professional pastry chefs. This rolling pin is non-stick and solid, and hard wood handles provide stability and comfort.
20.99 $
SHOP NOW