Preparation
Place a metal baking dish in the freezer for 15 minutes or until very cold. Using a 2-tbsp (30 ml) ice cream scoop, form 12 balls of ice cream or sorbet of your choice. Freeze for 1 hour or until very hard.

In a microwave safe bowl, whisk together the water, flour and sugar until smooth. Cover with plastic wrap.

Cook in the microwave oven for 3 to 5 minutes, 1 minute at a time, stirring after each minute interval. The mixture should be thick, shiny and translucent. The rice flour should no longer be grainy.

Generously sprinkle a work surface with half of the potato starch. Place the dough on the work surface and sprinkle with the remaining starch. Using a rolling pin, roll the dough into a 12 x 9-inch (30 x 23 cm) rectangle. Cut into twelve 3-inch (7.5 cm) squares. Let cool at room temperature for 1 hour, covered in plastic wrap.

Meanwhile, place a 12-cup muffin tin in the freezer. Cut twelve 6-inch (15 cm) squares of plastic wrap.

Using a pastry brush, remove any excess potato starch from the dough. Remove one scoop of ice cream or sorbet from the freezer at a time and place on a square of dough. Fold the dough over to seal in the ice cream. Press with your fingertips to remove any air and to seal the dough tightly. Cut any excess dough by pinching it between your fingers. Cover with a square of plastic wrap, twisting the edges to seal the mochi tightly. Place in the muffin tin in the freezer. Repeat with the remaining ingredients.

Freeze for 3 hours to firm up the ice cream. Let sit out at room temperature for 5 minutes before serving.
Note
Choose different kinds of ice cream and sorbet to vary the flavours: pistachio, chocolate, vanilla, mango or raspberry sorbet, etc. In this case, prepare labels in advance to identify each flavour.
Glutinous rice flour can be found in Asian grocery stores. This flour is crucial to the success of this recipe, as regular rice flour will not give you the same results.
To help you with this recipe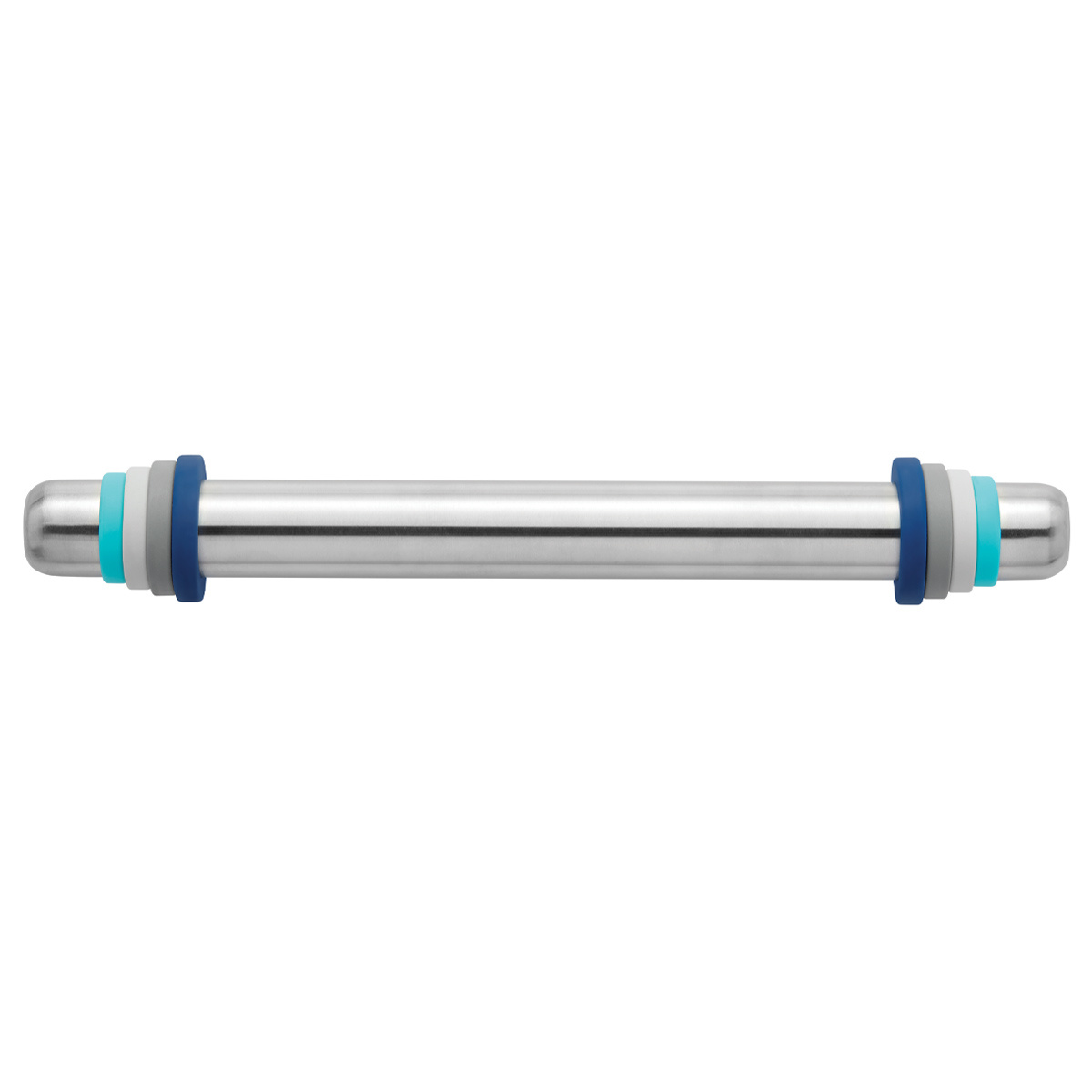 This rolling pin has a smooth and non-stick stainless steel surface. It can be chilled beforehand in the freezer, making it easier to work with the dough. Removable silicone discs slide easily onto the pin to help roll out your preferred pastry thickness.
24.99 $
SHOP NOW