1. Use frangipane instead of almond cream
Frangipane is a combination of almond cream and pastry cream. It adds suppleness and creaminess to the Galette des Rois. We prefer it to almond cream alone for two reasons: It is tastier and less sweet, and it tolerates heat better by not leaking through the puff pastry the way almond cream would.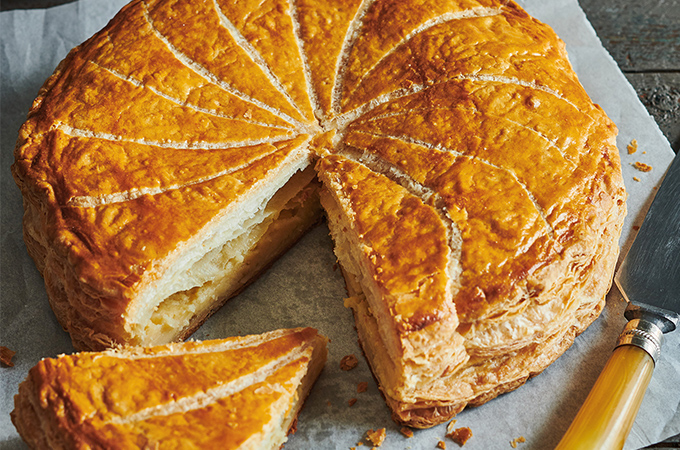 2. Roll out the dough without stretching it
When rolled out to a thickness of about ¼ inch (5 mm), the dough will expand rather well. However, you must avoid stretching it too much so as not to crush the layers of butter. You can always add more dough as you work, and then simply cut off any excess. And you can use the latter to make palmiers or a bottom pie crust.
3. Respect the tradition
Sure, you could accentuate the almond scent with almond extract or even amaretto. However, the true cake of yesteryear is made with vanilla and rum. Add these to the pastry cream mixture to ensure a delicate flavour.
4. Choose the right bean
Beyond its taste, one of the joys of the Galette des Rois is finding the hidden bean and being crowned king or queen for the day. You therefore have to slip in a bean that won't cook during the baking process. A dry white bean is traditionally used, but if you don't have one on hand, a small porcelain figurine, an almond or a coffee bean will also do the trick.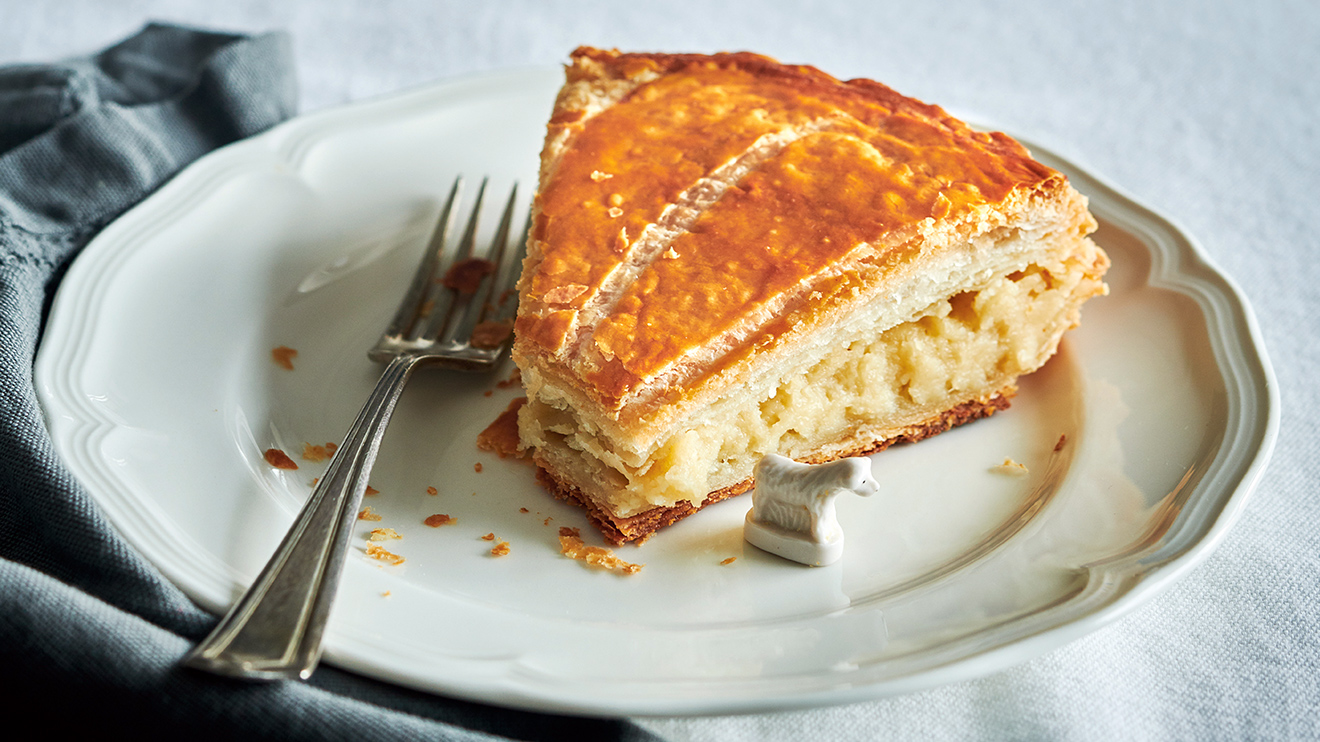 5. Dare to bake for longer
A high temperature is necessary for the puff pastry to puff up properly, but an oven that is too hot will brown it too quickly, leaving the inside raw. A 375°F (190°C) oven is ideal. Consider increasing the baking time if the dough is too pale; don't be afraid to continue baking. In France, pastry chefs have a greater tolerance for browning than we do, so let's do it like them!
6. Serve at the proper temperature
Patience is key when it comes to the Galette des Rois. Too hot, and it will get squashed under the pressure of the knife. What's more, the cream will have a scent of cooked egg and the puff pastry won't be as crispy. Before digging in, we recommend you give it time to cool down and crisp up again.