1. Marbled Bundt Cake with Poppy Seeds and Cinnamon
Baked in a Bundt pan or tube pan, this cake looks as good as it tastes. When it comes to its marbled look, we combined two ingredients that go hand in hand, in terms of both flavour and colour: cinnamon and poppy seeds, lemon's usual accomplices. The latter adds a crunch to the soft, yogurt-based crumb.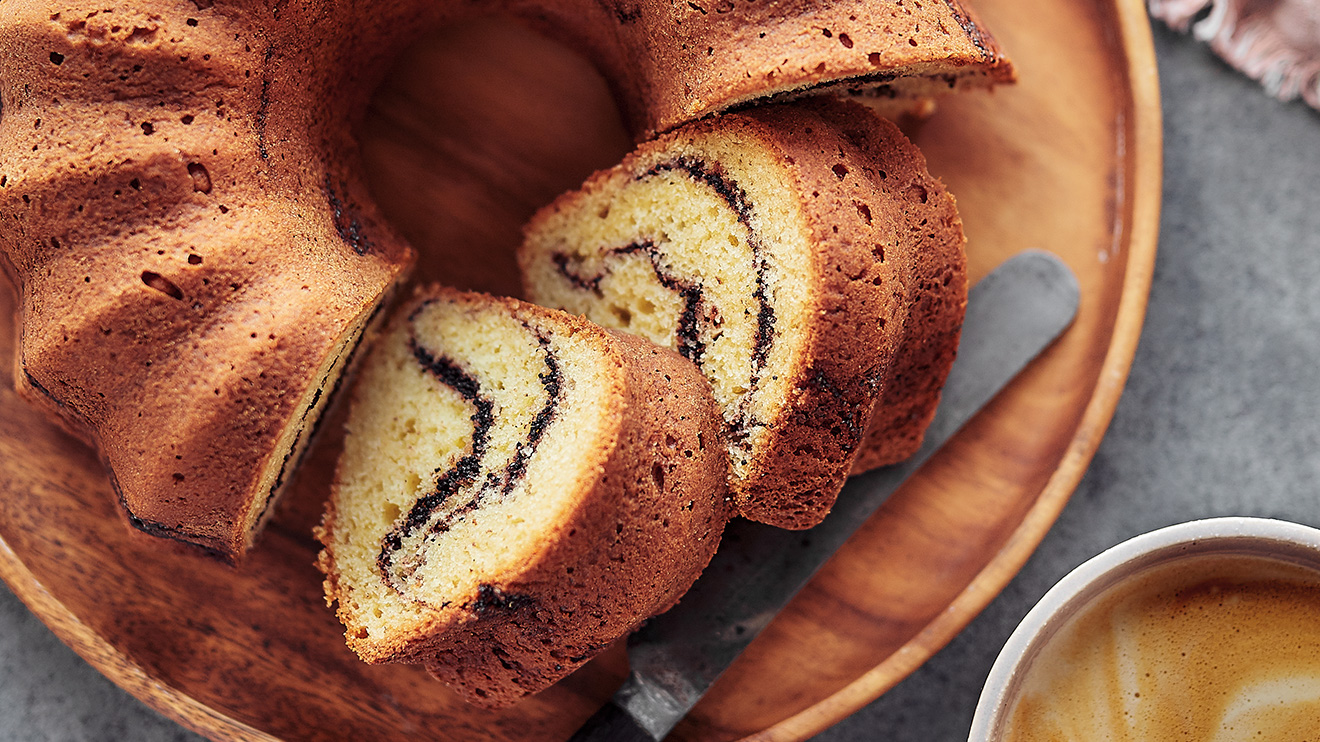 2. Coffee and Chestnut Cake
A taste of this dessert will be love at first bite. Chestnuts are the star; they are added to the cake's topping to bring a sweet flavour that blends well with the coffee flavour of the cake. The cake is covered in a sweet whipped cream, which covers the layer of chestnut cream and adds a nice smoothness.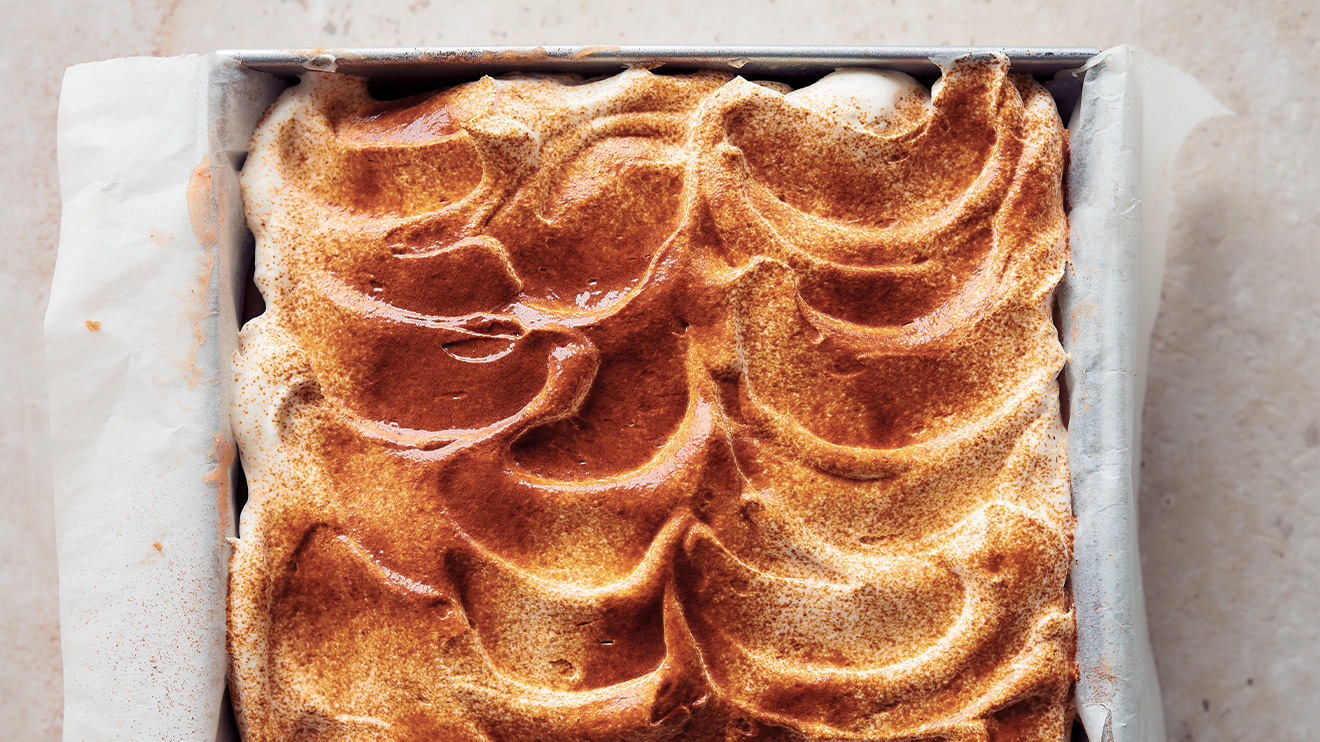 3. Squash Cake with Dark Chocolate Ganache
This recipe is easy to make and ideal for entertaining. Its soft texture melts in your mouth thanks to the squash's flesh. Chai spices add warmth to the cake, as well as character, and between each layer sits a sublime dark chocolate ganache.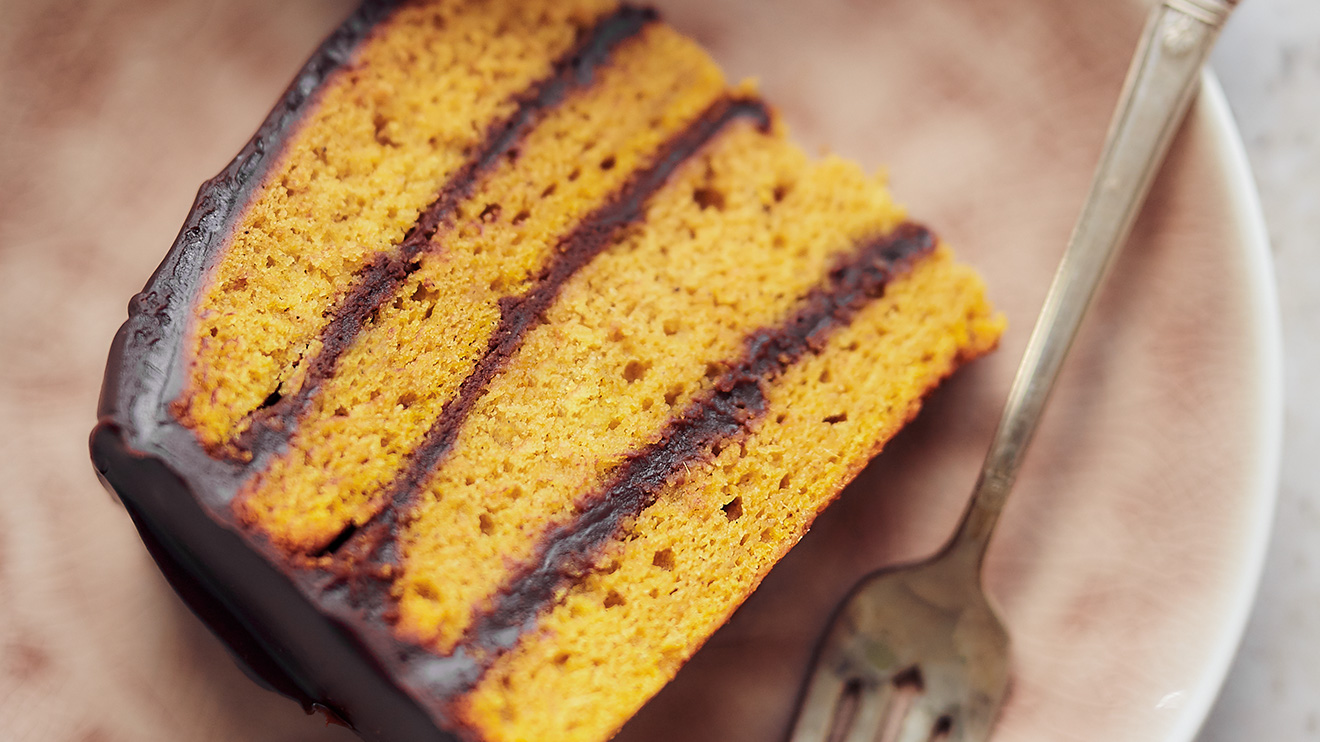 4. Hazelnut Cake
This unassuming cake never fails to impress with its perfect notes of ground hazelnut and its airy texture, thanks to the meringue we've incorporated into the batter. As a bonus, it's flour free, making it a sensible choice for those of you steering clear of gluten. As a final touch, a sprinkling of  icing sugar brings out the refined side of the hazelnuts.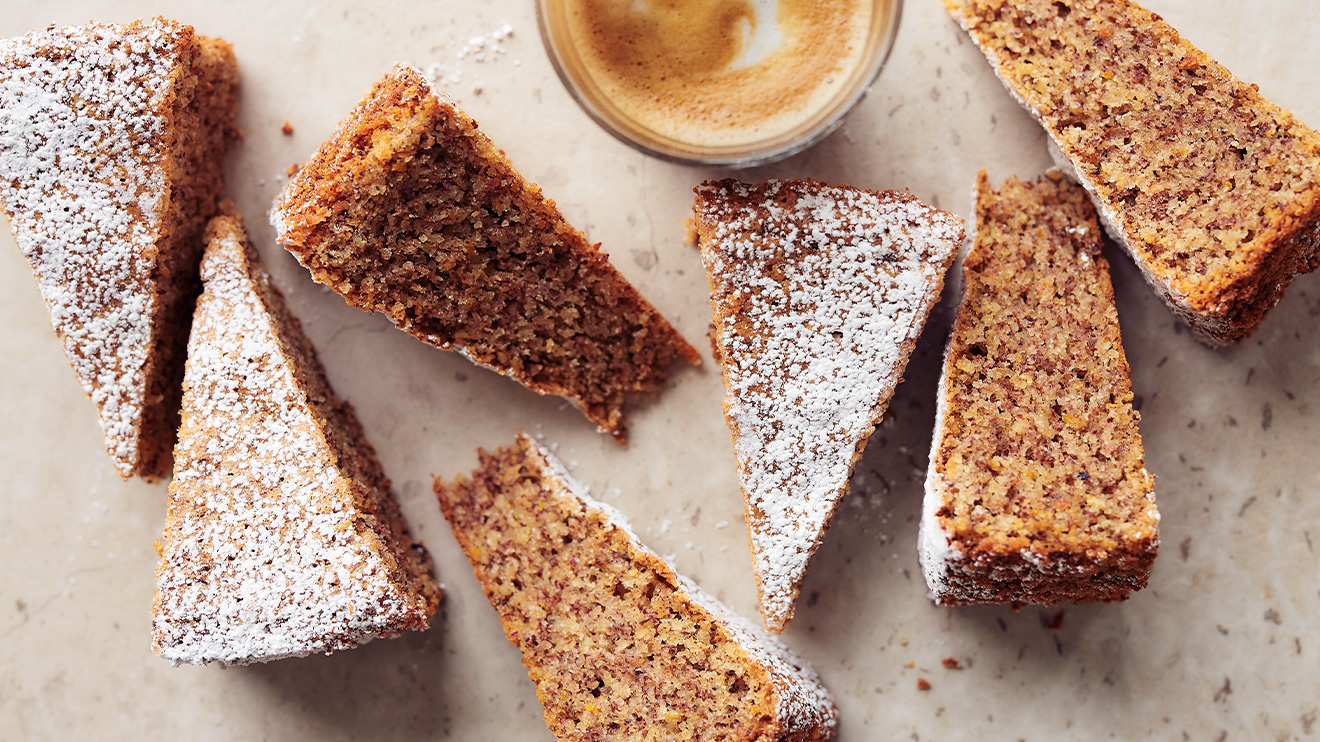 Given that a slice of cake tastes even better with a good cup of coffee, RICARDO offers a selection of three blends of coffee–espresso, filter and decaffeinated–with which to enjoy them. Available as beans or ground, these coffees are a delight with every sip. Enjoy them on your next well-deserved break.