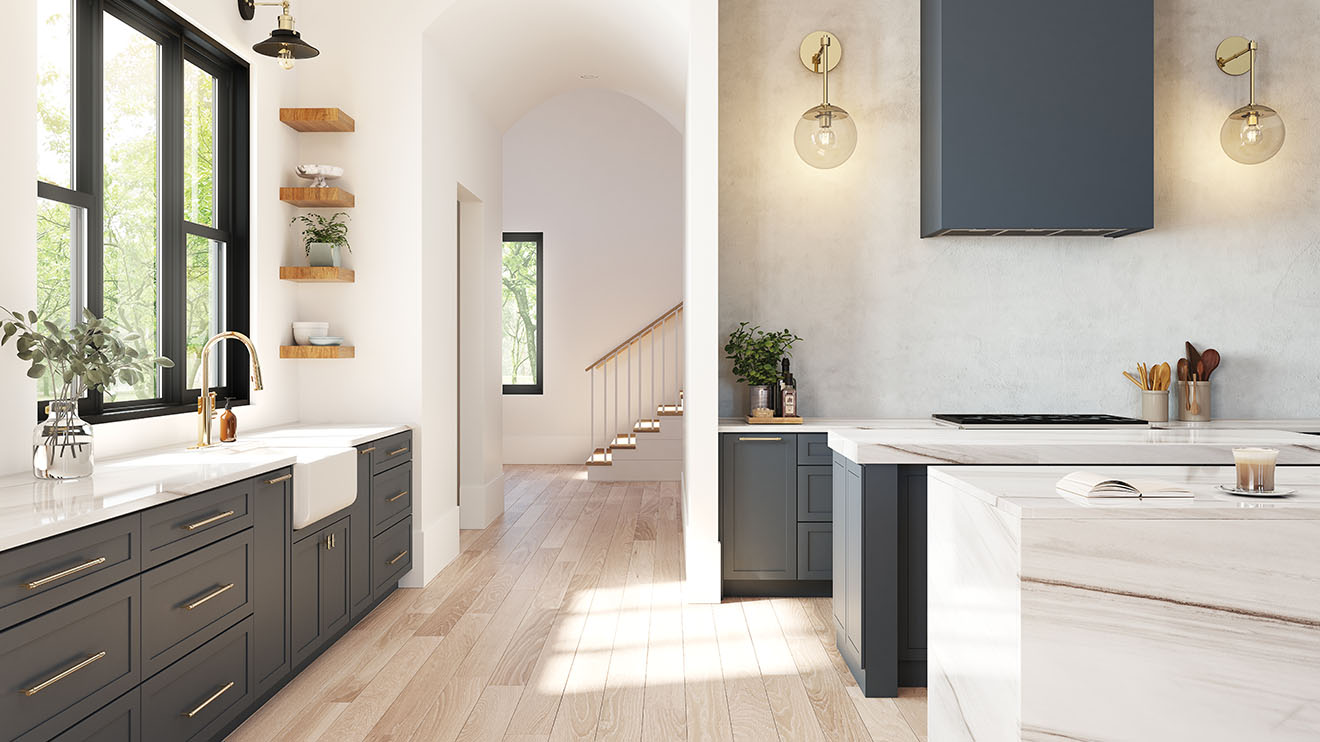 Maximize your kitchen space
Do you have a small kitchen? It's definitely possible to arrange it so that it's as functional as possible. Consider built-in storage for larger items such as boards, knives and serving utensils. Another great space saver is to utilize the kitchen sink as a prep station by incorporating custom-made accessories that fit on top of it, such as a sliding and removable cutting board.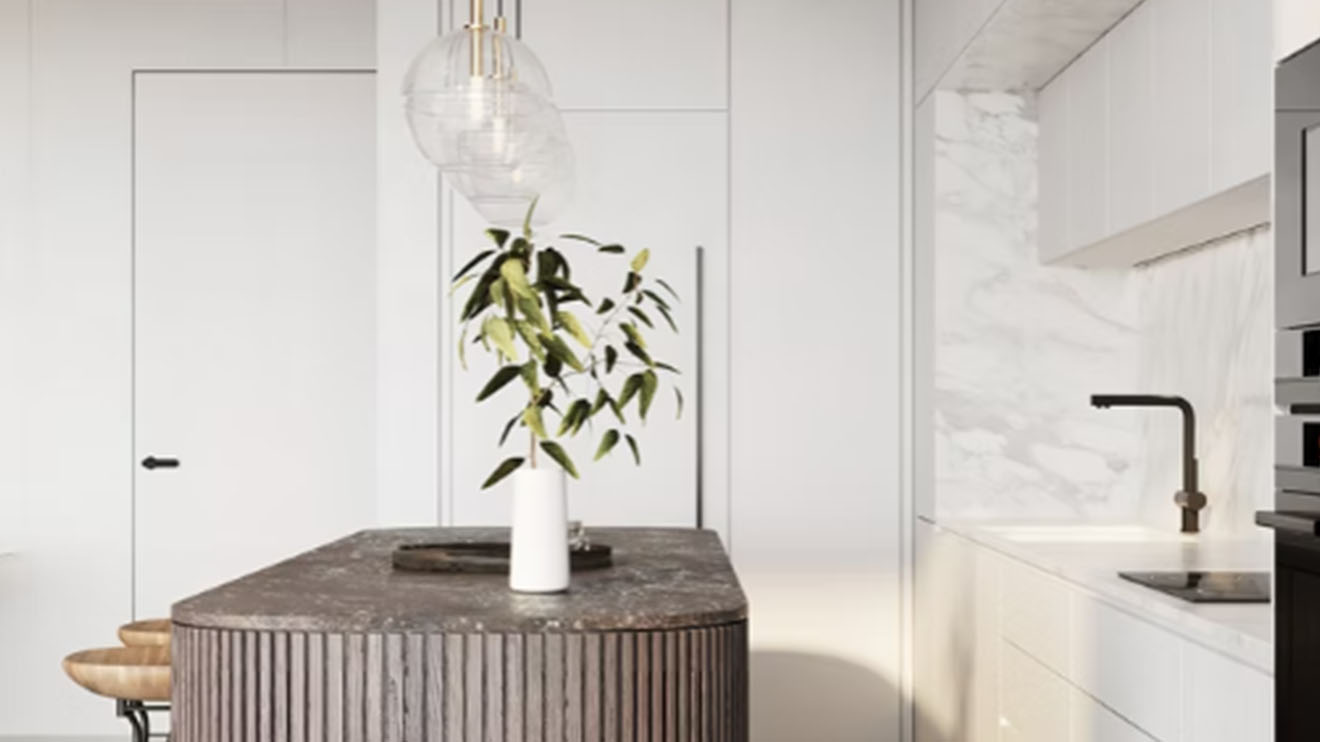 Well-thought-out plumbing
Kitchen faucets also adapt to our needs. In recent years, wall taps (pot fillers) have been gaining in popularity. They're installed in the kitchen backsplash and, with their hinged arm, easily fill pots directly on the stove. We're also seeing a rise in popularity of electronic taps that activate by touch or a simple movement, making it especially convenient when you've just kneaded bread dough! Faucets are available in a variety of colours ranging from chrome and brushed steel shades, to matte black or white, gold or bronze.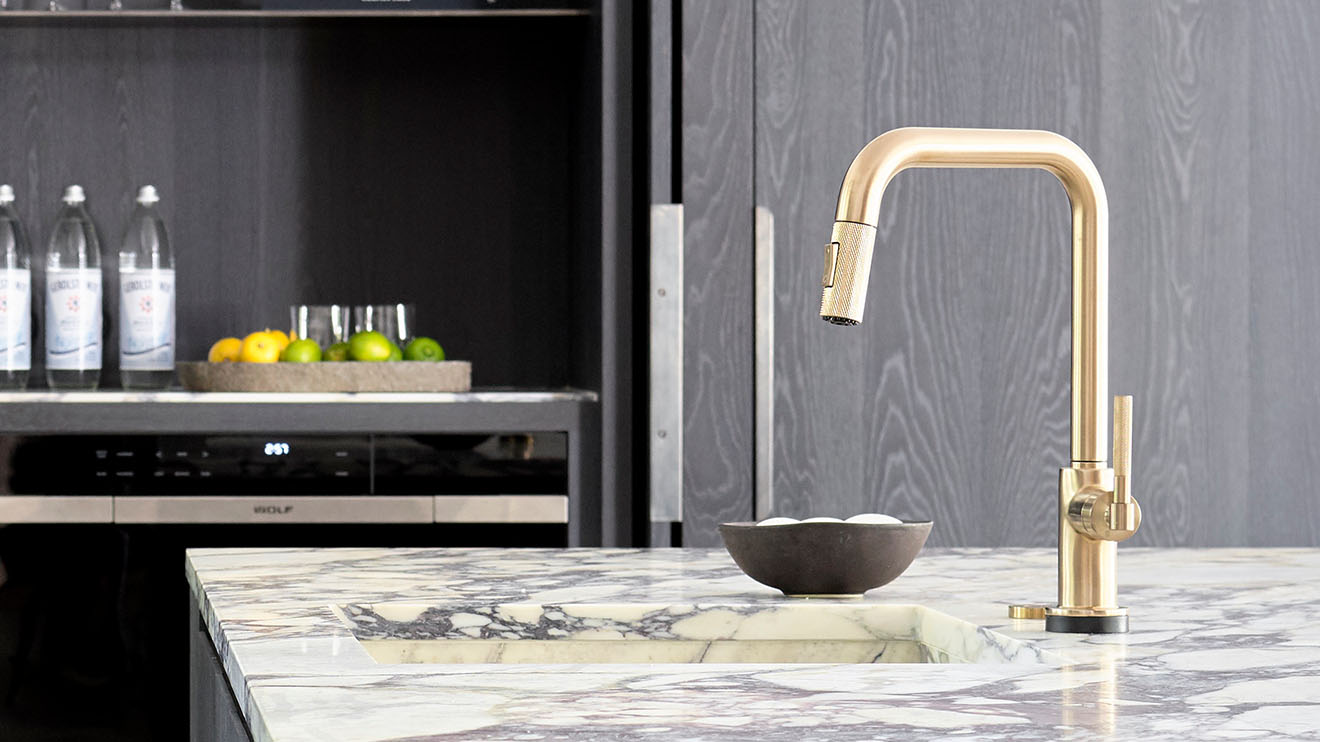 An integrated kitchen  
Refrigerators and dishwashers can discreetly blend into kitchen cabinets, so it's no surprise that cooktops are following suit—and can even be invisible. Thanks to products like InvisaCook, say goodbye to visible buttons and burners! Installed under select porcelain and granite countertops, it frees up your counter space, offering a clean, seamless look.  
With its induction technology, no direct heat comes from the device itself, and together with the supplied pan risers for use with your induction-compatible cookware, it keeps the countertop cool to the touch.
The unit can also be controlled wirelessly through your smartphone using the InvisaCook app.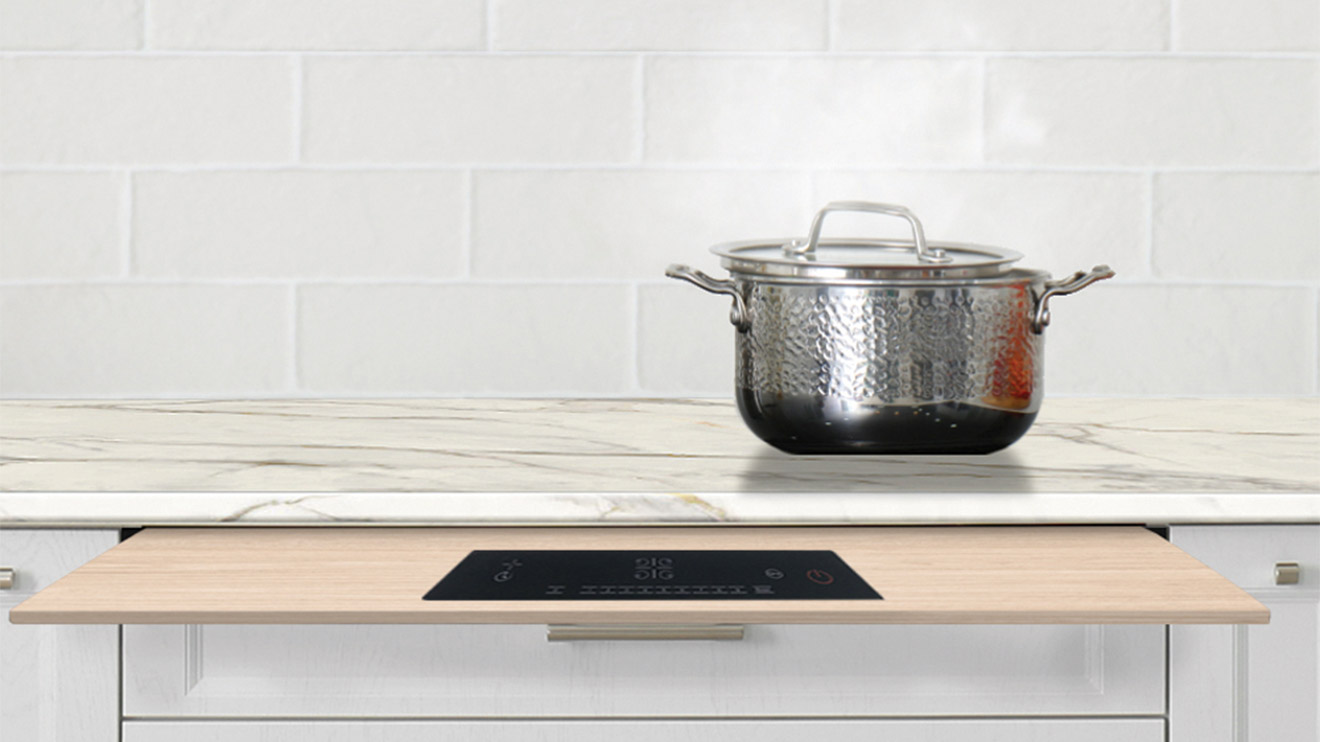 More trends
Natural stone slabs of marble and quartzite in warm neutral tones, creams and greige are extremely popular for countertops. Our partner Ciot also highlights the increasing demand for textured surfaces such as matte or leathered finishes and slabs which feature unique patterns and interesting movement or veining. To complete the look, opt to round the edges of your countertop and, for the island, consider an oval shape. These combinations are sure to create a warm and inviting, yet stylish space!
This article is a collaboration between RICARDO and Ciot.
Photos credit : Valarie Britz