1. Salmon and Dill Danish Open-Faced Sandwiches (Smørrebrød)
You can make these two-salmon sandwiches in no time, and they'll steal the show at casual get-togethers. You can even assemble them as soon as you get home from the supermarket, so you don't have to spend your time toiling in the kitchen once your guests have arrived. Just put slices of beet, the fish mixture, cucumber and dill on a slice of rye. Try serving the sandwiches like we did, on a platter accompanied by crudités, to make them as eye-catching as they are mouth-watering.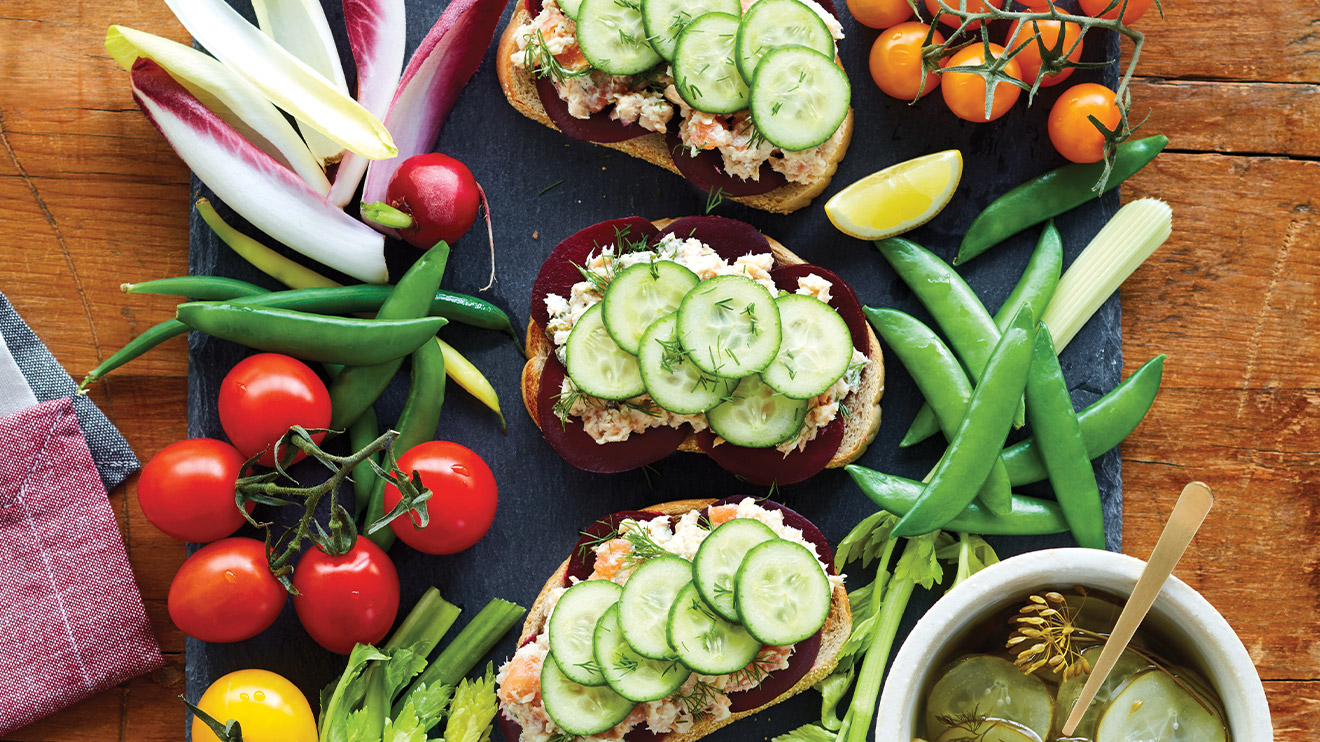 2. Squash and Crispy Prosciutto Fusilli
Totally satisfying and equally comforting, this elevated mac and cheese will please one and all with its thin slices of oven-crisped prosciutto and melted cubes of buffalo mozzarella. And if you're expecting 10 to 12 people, no worries. Just double the recipe, set it out in two dishes in the middle of the table, and relax!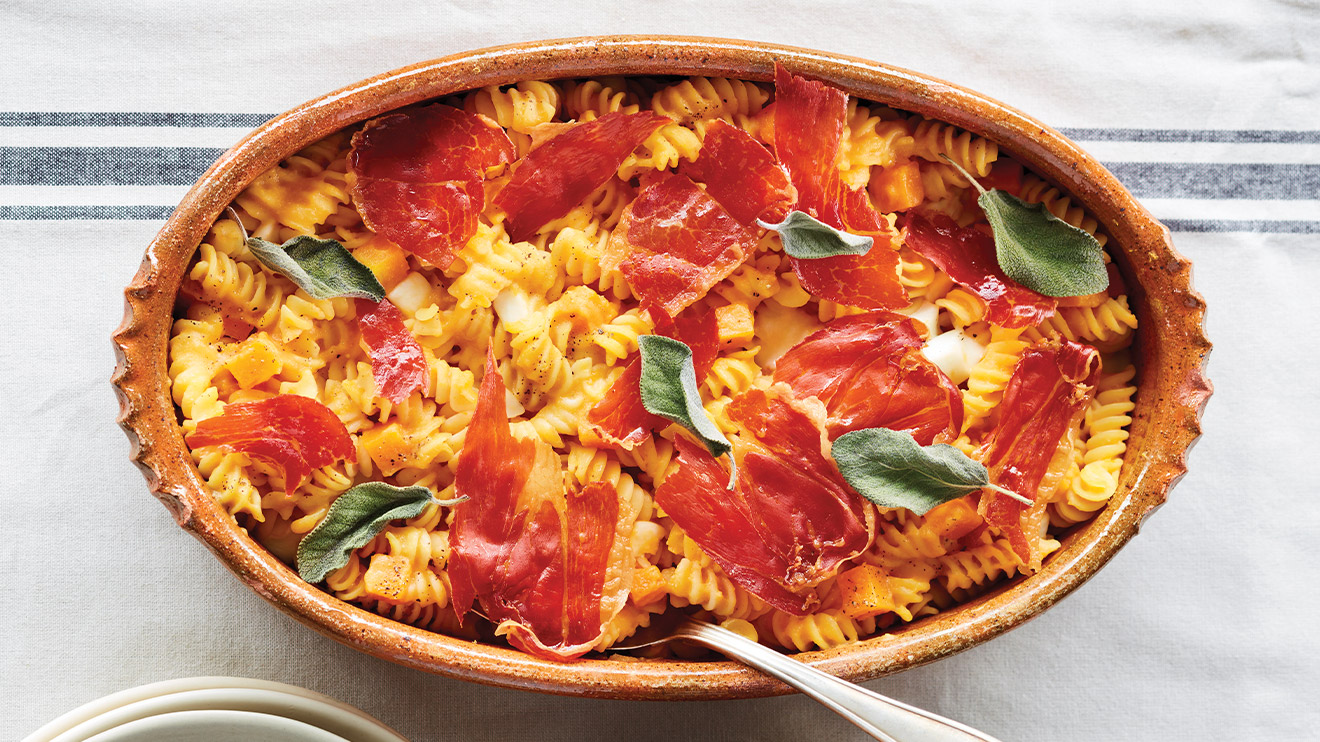 3. Duck Confit Crepes
With this elegant, shareable dish, it's DIY time—and the serving tray also doubles as decoration. These crepes stuffed with duck confit, julienned veggies, mint and Sriracha sauce are a trip around the world for the taste buds. Prepare them in advance to save time at meals and enjoy the company of your guests.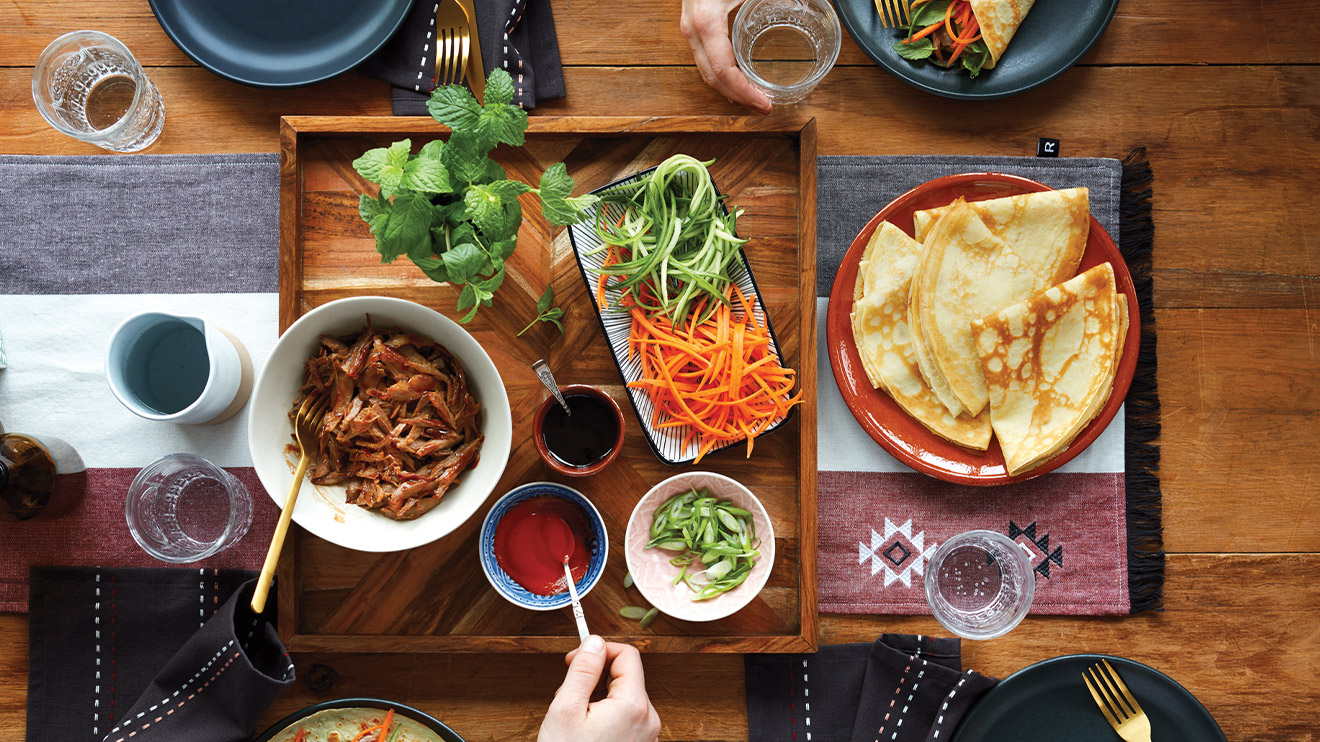 4. Pork Chops with Corn, Pickled Onion and Cheese Curds
Instant pickling, a speedy marinade and a sauce that's ready in five minutes make these grilled pork chops ideal for entertaining with ease. Harissa imparts flavour to the surface of the meat, while lemon quickly tenderizes it. With red onions and the golden tones of creamed corn and cheese curds, this feast for the eyes will be the focus of the night.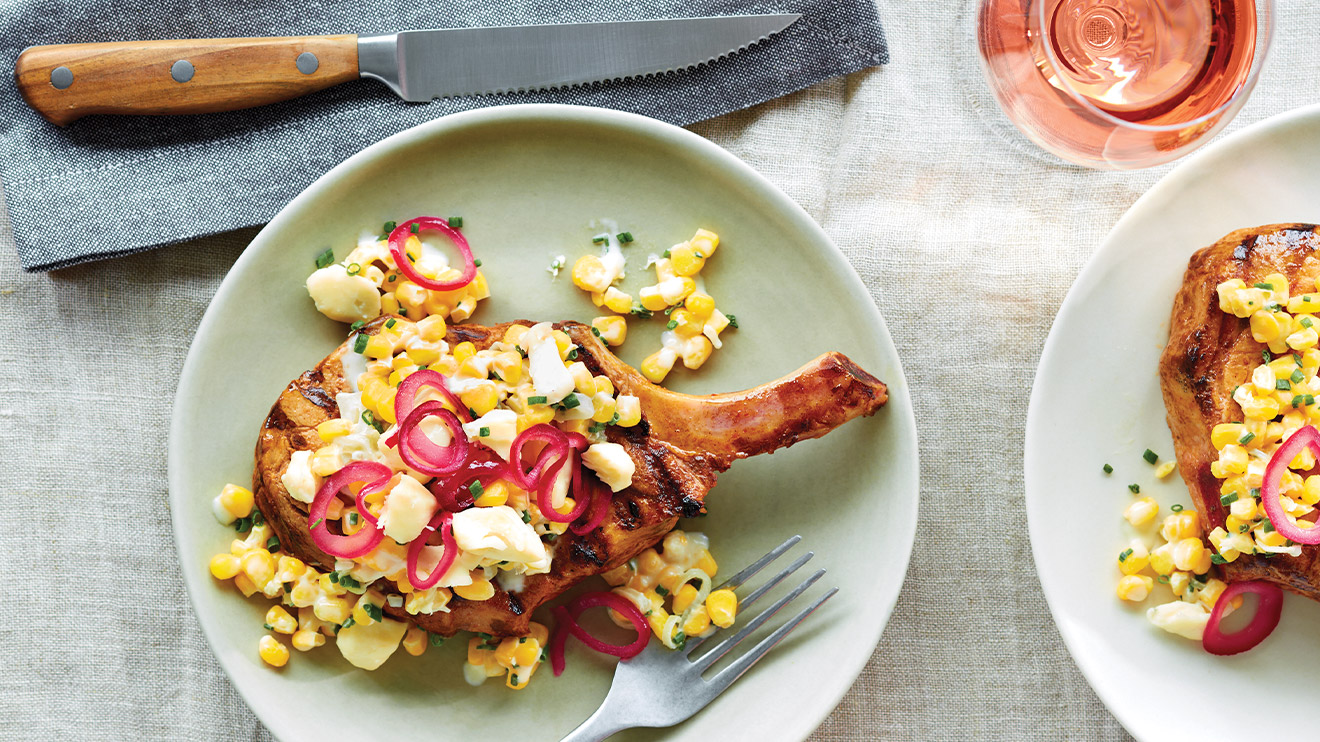 5. Pears in a Pastry Crust
This elegant dessert can be made well in advance. Pears wrapped in warm dough, with pecans and maple sugar at the centre, will delight your guests and make meal planning a snap.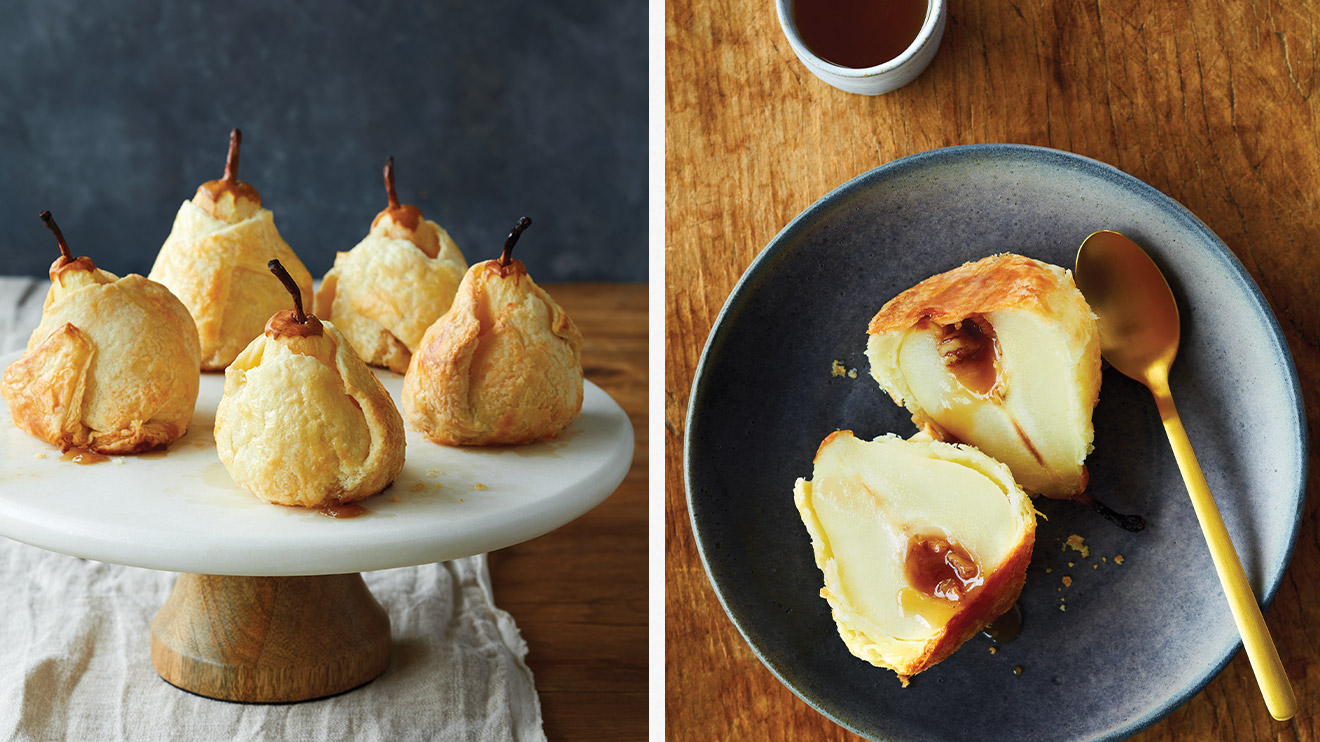 PHOTOS: DANA DOROBANTU