This recipe starring seasonal spaghetti squash will be a hit with the family!
Preparation
With the rack in the middle position, preheat the oven to 375 °F (190 °C). Line a baking sheet with parchment paper.

On a work surface, cut the squash in half lengthwise and remove the seeds. Season with salt and pepper. Place on the sheet, cut side down, and cook for 1 hour or until the squash is tender when tested with the tip of a knife. Let cool.

Gently loosen the squash strands with a fork. Toss the squash strands with half the soy sauce. Keep warm.

With a chef's knife, finely chop the ground veal. Set aside in the refrigerator.

In a wok or large skillet over medium-high heat, sauté the green onions, garlic, peppers and mushrooms in half the oil. Season with salt and pepper. Remove the vegetables from the wok and set aside on a plate.

In the hot wok, fry the meat in the remaining oil, breaking it up with a wooden spoon, until it starts to brown. Season with salt and pepper.

Return the stir-fried vegetables to the wok with the meat. Add the spinach and remaining soy sauce and cook until the spinach has wilted. Serve on a bed of spaghetti squash.
To help you with this recipe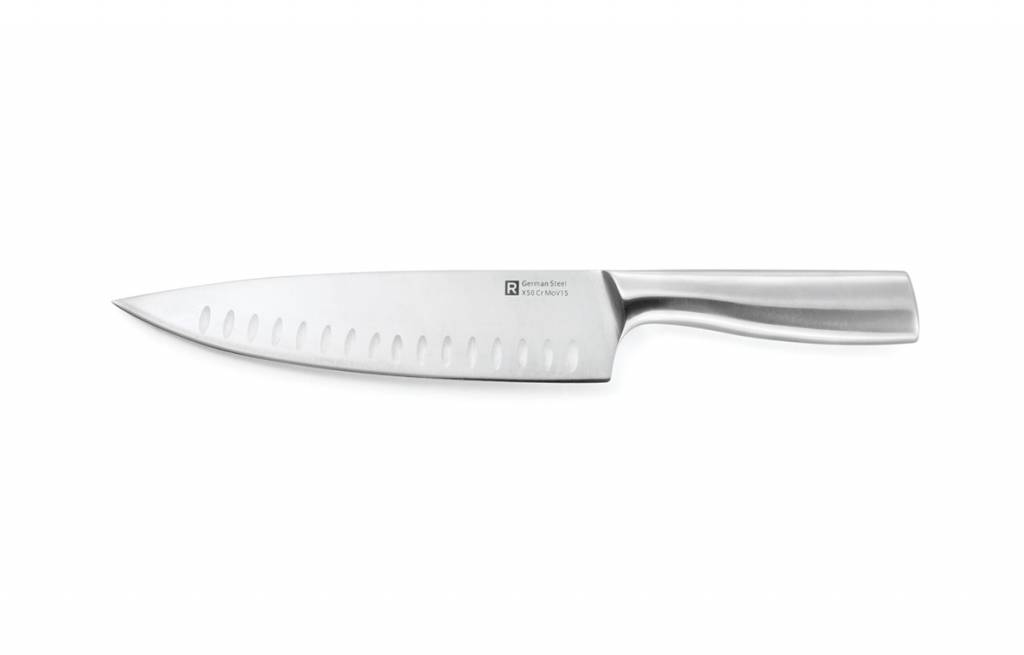 This chef's knife was designed by RICARDO's Test Kitchen staff. Its weight and ergonomic handle are perfectly balanced. The sharp blade provides perfect cuts, while its bevelled grooves ensure meat will not stick to it.
54.99 $
SHOP NOW