Ingredients
Smoked paprika oil
Soup
Preparation
Paprika oil
In a saucepan over medium-low heat, slowly heat the oil until warm but not burning hot. Add the paprika, stir and remove from the heat. Set aside.
Soup
With the rack in the highest position, preheat the broiler. Line a baking sheet with aluminum foil.

Place the peppers on the sheet, skin side up. Brush lightly with oil and broil until the skins blacken, 8 to 10 minutes. Transfer the peppers to an airtight container. Let cool. Remove the skin and dice the flesh.

In a saucepan over medium heat, soften the onion in the oil. Add the broth, peppers and potatoes. Bring to a boil and simmer until the vegetables are tender, about 15 minutes.

In a blender, purée the soup until smooth. Season with salt and pepper.

Garnish each serving with a drizzle of smoked paprika oil.
To help you with this recipe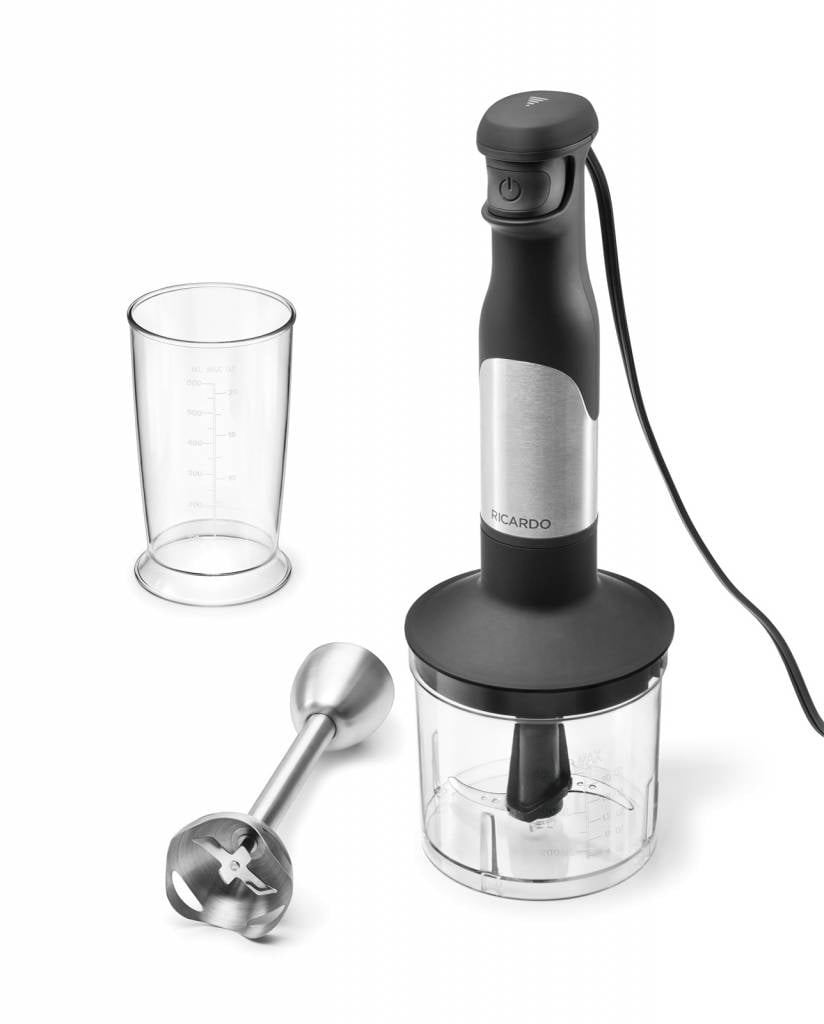 The RICARDO Hand blender features a stainless steel blender shaft that is perfect for making purées, sauces and soups directly in the cooking pot.
69.99 $
SHOP NOW