Preparation
In a saucepan, soften the leek in the oil over medium heat for about 2 minutes. Add the celery and apple. Deglaze with the wine and reduce for 1 minute. Add the broth and rice. Cook over medium heat for about 20 minutes, uncovered. Five minutes before the end of cooking, add the spinach. Purée in a blender. Return to the saucepan and add the cream. Stir and reheat without boiling. Season with salt and pepper. Before serving, garnish with walnuts and cheese.
To help you with this recipe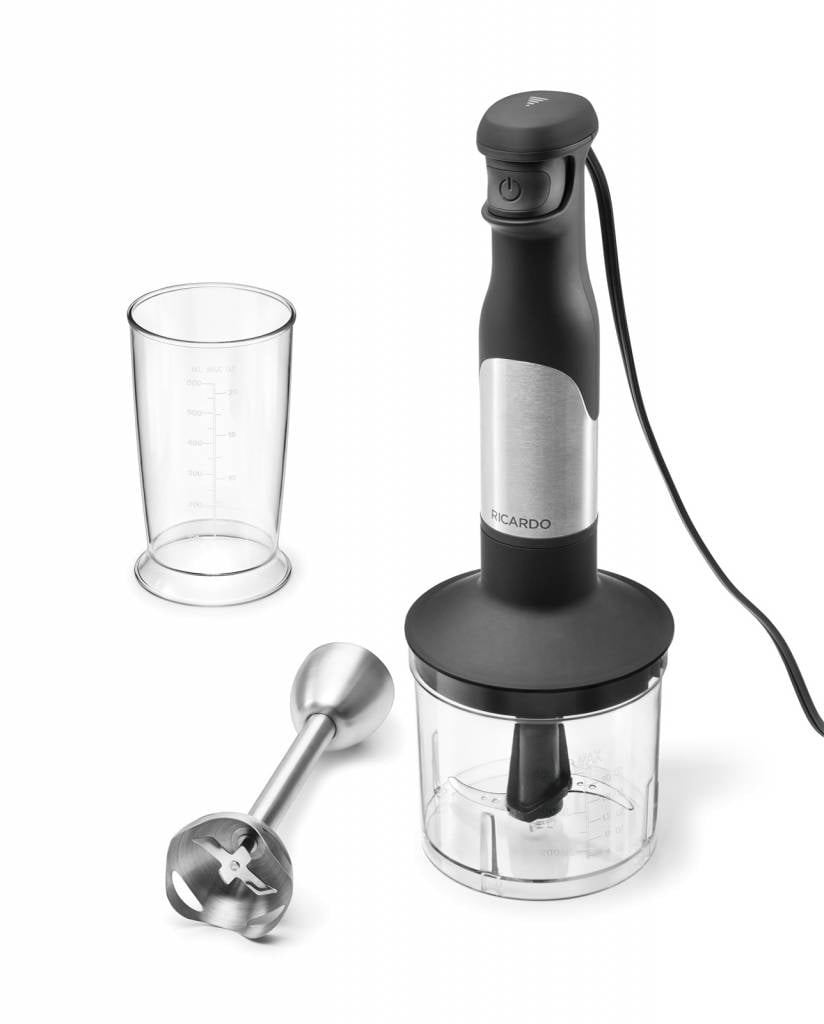 The RICARDO Hand blender features a stainless steel blender shaft that is perfect for making purées, sauces and soups directly in the cooking pot.
69.99 $
SHOP NOW