Preparation
Preheat the oven to broil.

In the upper part of a double boiler, off the heat, whisk the egg yolks, zests and lemon juice. Place the pan over simmering water and whisk continuously. The bottom of the pot should never touch the water, which also shouldn't boil.

When the yolks are warm and fluffy, add the butter a few pieces at a time, whisking between each addition, until the butter is melted. The sauce should be smooth and homogeneous. Remove from the heat, season with salt and pepper.

Allow to cool. If the temperature gets too hot, the sauce may form lumps. In this case, remove the sauce from the double boiler and whisk vigorously.

Arrange the oysters in individual gratin dishes. You could put them in their shells on a plate lined with coarse salt so they won't move. Gently fold the whipped cream into the sauce and pour over the oysters. Grill under the boiler on the top rack of the oven, about 5 minutes.
To help you with this recipe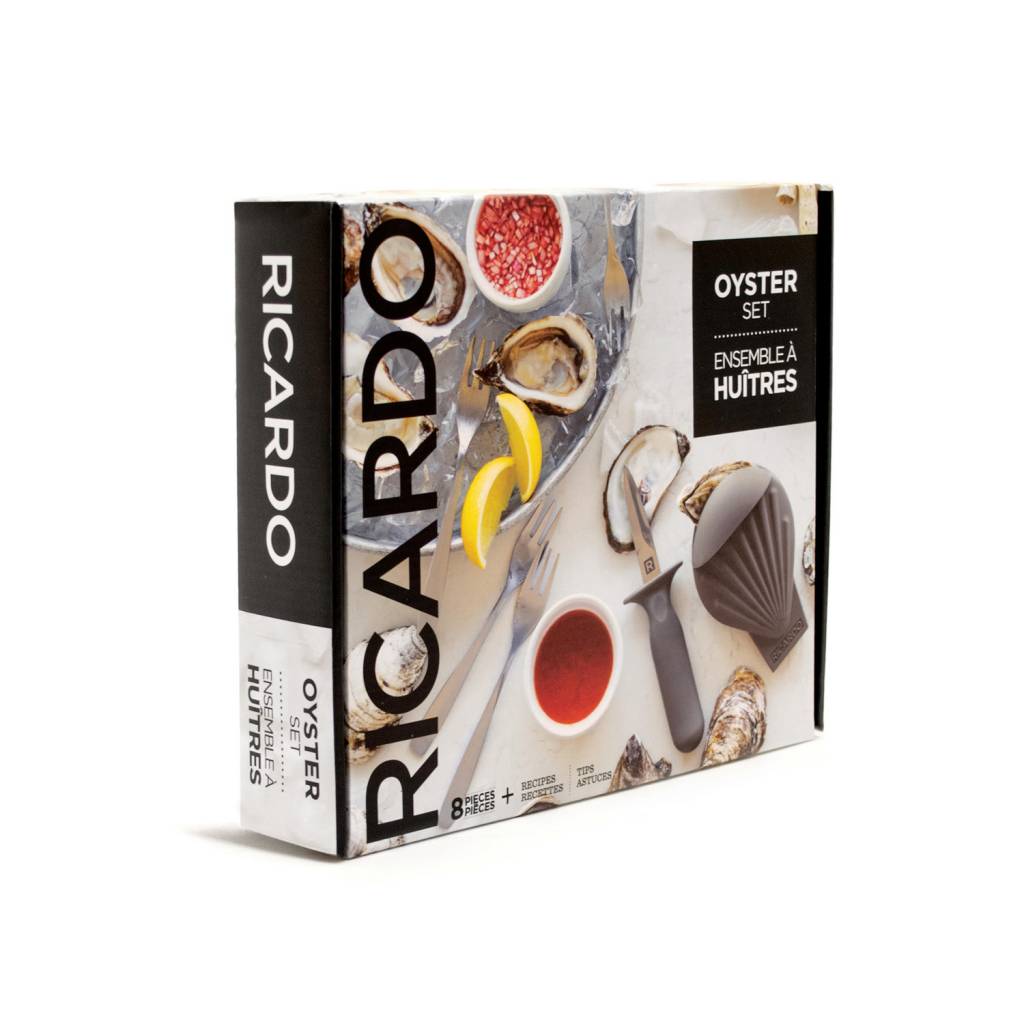 The RICARDO oyster set was specially designed for shellfish lovers! It comes with a convenient oyster holder with a non-slip coating and finger guard, providing for safe shucking. The sturdy bevelled blade of the oyster knife lets you easily tackle the toughest oyster shells.
39.99 $
SHOP NOW