Preparation
Place the tenderloin in the freezer, tightly wrapped, until partially frozen, about 2 hours.
Dressing
In a bowl, whisk together the garlic, mustard, egg yolk, sugar and vinegar.

Whisk in the oil in a stream and add the tarragon. Season with salt and pepper.

With a sharp chef's knife, cut the meat into thin slices. Arrange the slices in a circle around the perimeter of a large cold plate. Place the arugula in the centre. Drizzle the meat and arugula with the dressing and sprinkle with cheese. Season with salt and pepper.
Note
For thin and even beef slices, I suggest you buy 200 g of meat instead of 150 g. A bigger piece of tenderloin is easier to slice.

You can arrange the meat on the plates a few hours ahead, cover with plastic wrap and refrigerate. Add the arugula, dressing and cheese just before serving.

To help you with this recipe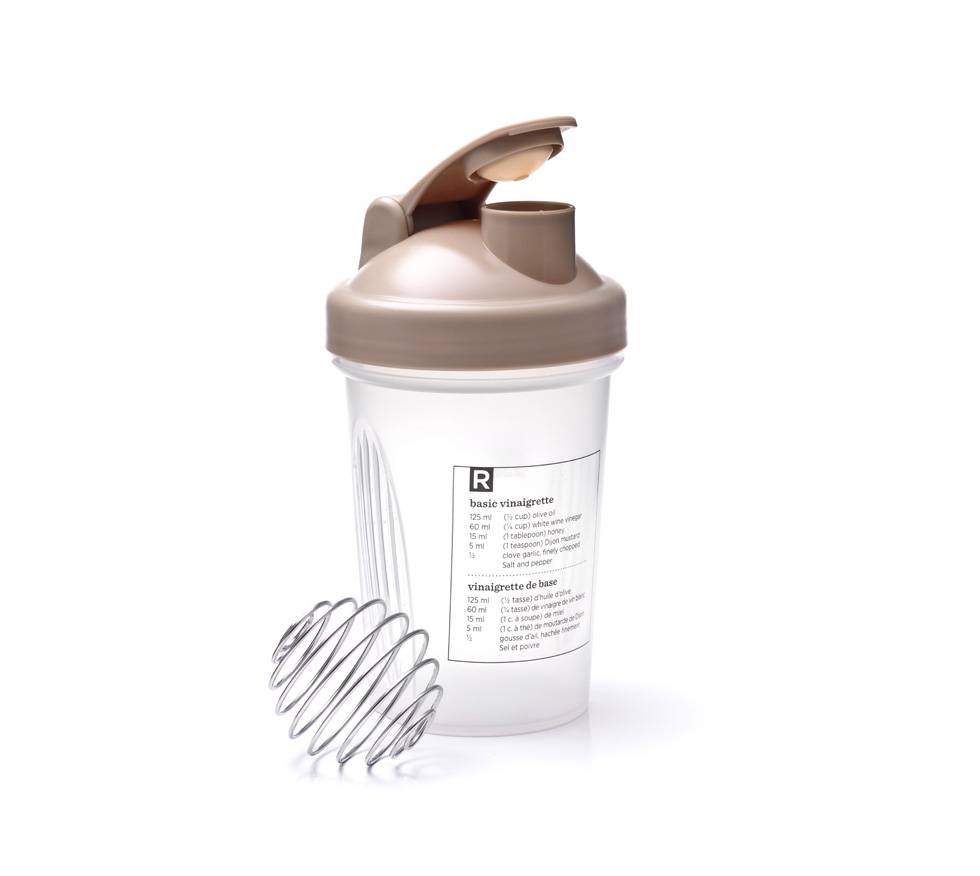 This shaker will help you make salad dressings and marinades quickly, and keep them fresh in the refrigerator for several days. A basic dressing recipe and the right measurements is printed directly on the container.
18.99 $
SHOP NOW