Preparation
Trim the fennel bulbs and set the foliage aside. Thinly slice the bulbs to get about 2 litres (8 cups).

In a saucepan, soften the shallots in the butter for about 2 minutes. Add the fennel and cook for 5 minutes. Season with salt and pepper. Add the wine and rice and reduce by three quarters. Add the broth. Bring to a boil. Simmer uncovered until tender, about 20 minutes.

Purée in a blender and strain through a sieve. Adjust the seasoning.

Divide the soup among bowls. Crown each soup with a rosette of smoked salmon strips and garnish with sour cream. Drizzle a little oil over the sour cream and garnish with the reserved fennel leaves. Season with pepper and serve.
To help you with this recipe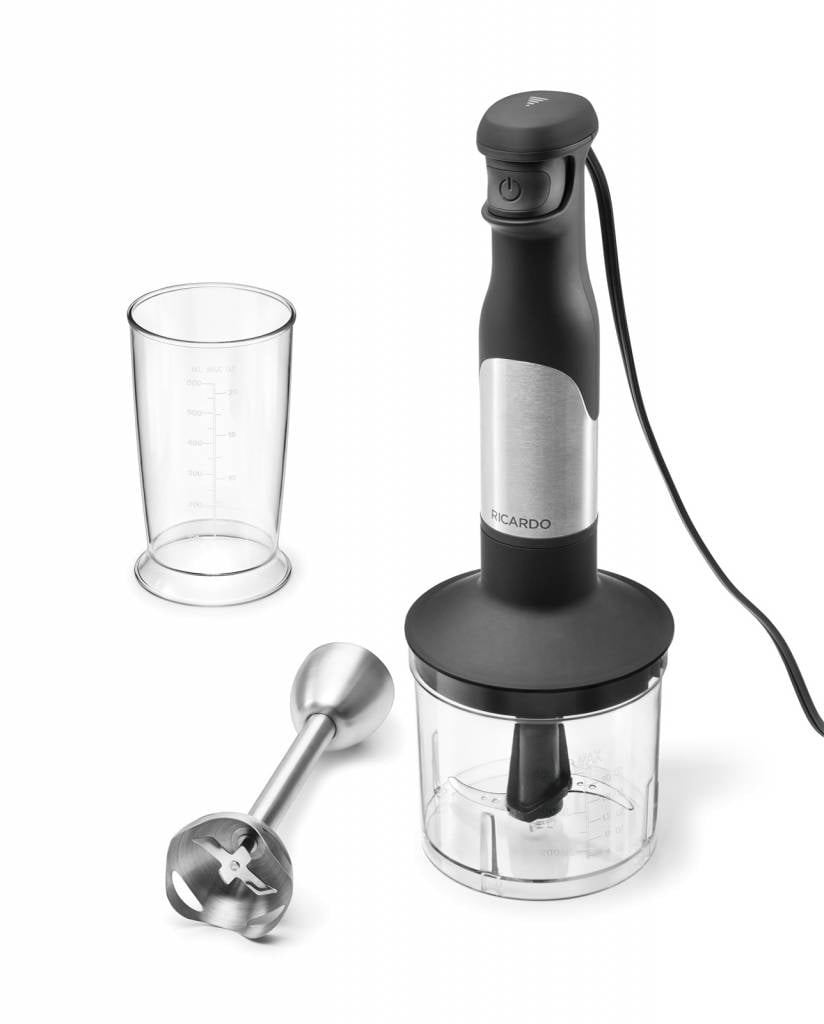 The RICARDO Hand blender features a stainless steel blender shaft that is perfect for making purées, sauces and soups directly in the cooking pot.
69.99 $
SHOP NOW