Preparation
Preheat the oven to 200 ° C (400 ° F).

Sprinkle a little cornmeal on the pizza stone and the peel. Roll out the dough to form two 20-cm (8-inch) crusts.

Oil both. Evenly scatter the smoked salmon, onion, capers, pistachios and cheese shavings.

Slide the pizza on the pizza stone. Bake at the bottom of the oven for about 15 minutes. Serve with freshly ground pepper and lemon wedges.
To help you with this recipe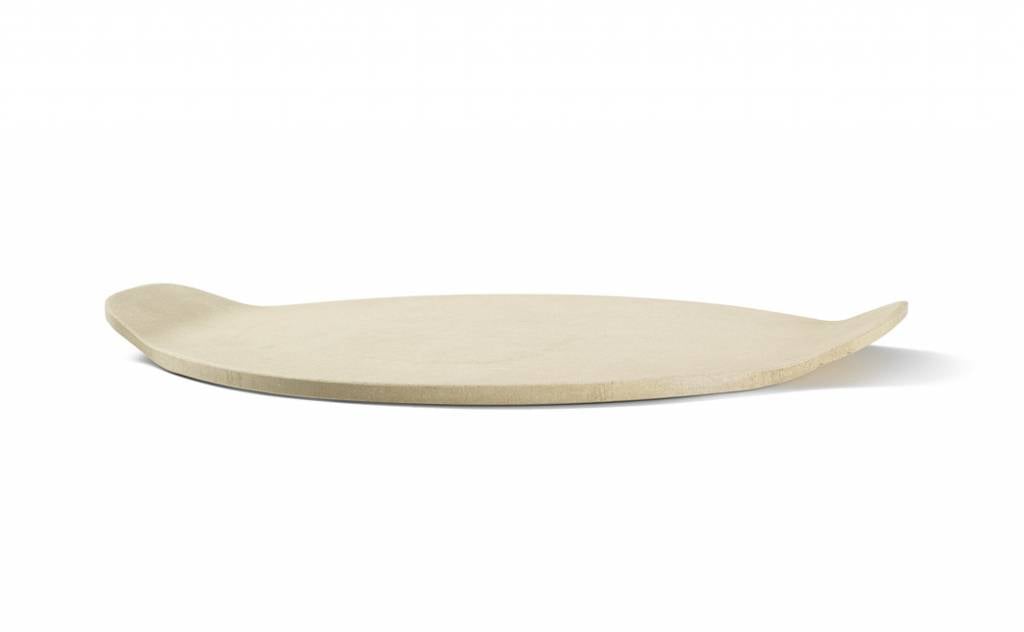 This thick pizza stone can be used in the oven or directly on the barbecue. Convenient built-in handles allow for easy transport to the table.
39.99 $
SHOP NOW