Preparation
Preheat the broiler. Cut the bell peppers in half and remove the seeds. Place on a baking sheet and cook under the broiler until the skin blackens. Place the peppers in a bag or an airtight container and let cool. Peel and chop finely. Combine the peppers and oil. Season with salt and pepper and set aside.

With the rack in the lowest position, preheat the oven to 200 °C (400 °F).

Sprinkle a little cornmeal on the hot pizza stone and on the pizza peel. Roll out the dough into two 20-cm (8-inch) crusts.

Spread the peppers and the remaining ingredients on the dough. Slide the pizza onto the stone. Bake for about 20 minutes.
To help you with this recipe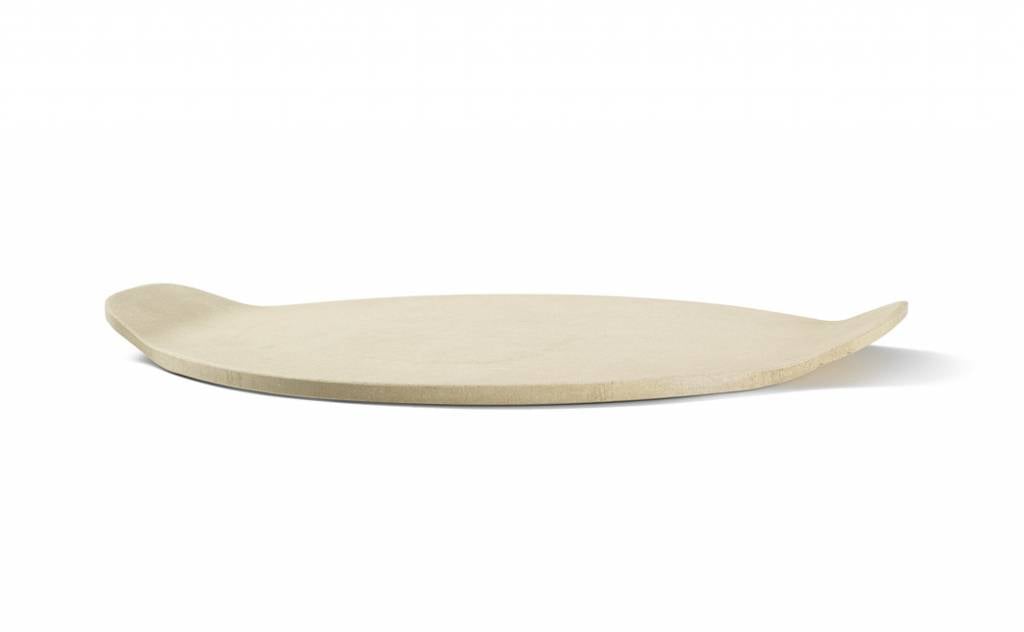 This thick pizza stone can be used in the oven or directly on the barbecue. Convenient built-in handles allow for easy transport to the table.
39.99 $
SHOP NOW