Ingredients
CHOCOLATE CUPS
COFFEE MOUSSE
Preparation
CHOCOLATE CUPS
Cut the base of the fruit to sit well on a plate.

Form molds for the chocolate cups with the foil squares; two squares per mold. To do this, stick two layers of paper around the fruit, giving the foil the shape of a small bowl. Carefully remove the fruit and repeat until 8 molds are formed. Set aside.

In a double boiler, melt the chocolate. Pour about 20 ml (4 teaspoons) of chocolate in each foil cup. Spread the warm chocolate around the edge of the mold with a brush. Refrigerate for 30 minutes. Brush again with chocolate and refrigerate for 30 minutes (see note below).

Once the chocolate has set up, carefully remove the paper. Do not worry if the top of the cups crackles: the dessert will look nicer if the edge of the cups is uneven. Keep in a cool place.
COFFEE MOUSSE
In a bowl, sprinkle the gelatin over the cold coffee. Allow to bloom for 2 minutes. Place in the microwave for a few seconds to dissolve the gelatin.

In a bowl, beat the egg whites until stiff peaks form. Keep aside in the refrigerator.

In another bowl, whisk the egg yolks and sugar for 3 to 4 minutes with an electric mixer. Add the gelatin and blend well.

In a third bowl, whip the cream.

Fold the cream into the coffee mixture, and then do the same with the stiff egg whites. Refrigerate for 2 to 3 hours.

Spoon the coffee mousse into the chocolate cups or in pretty dessert dishes. Just before serving, if desired, pour a little coffee liqueur over the mousse.
Note
To expedite the preparation of the chocolate cups, you can place them in the freezer for about 10 minutes rather than 30 minutes in the refrigerator. The chocolate might be weaker once hardened.
To help you with this recipe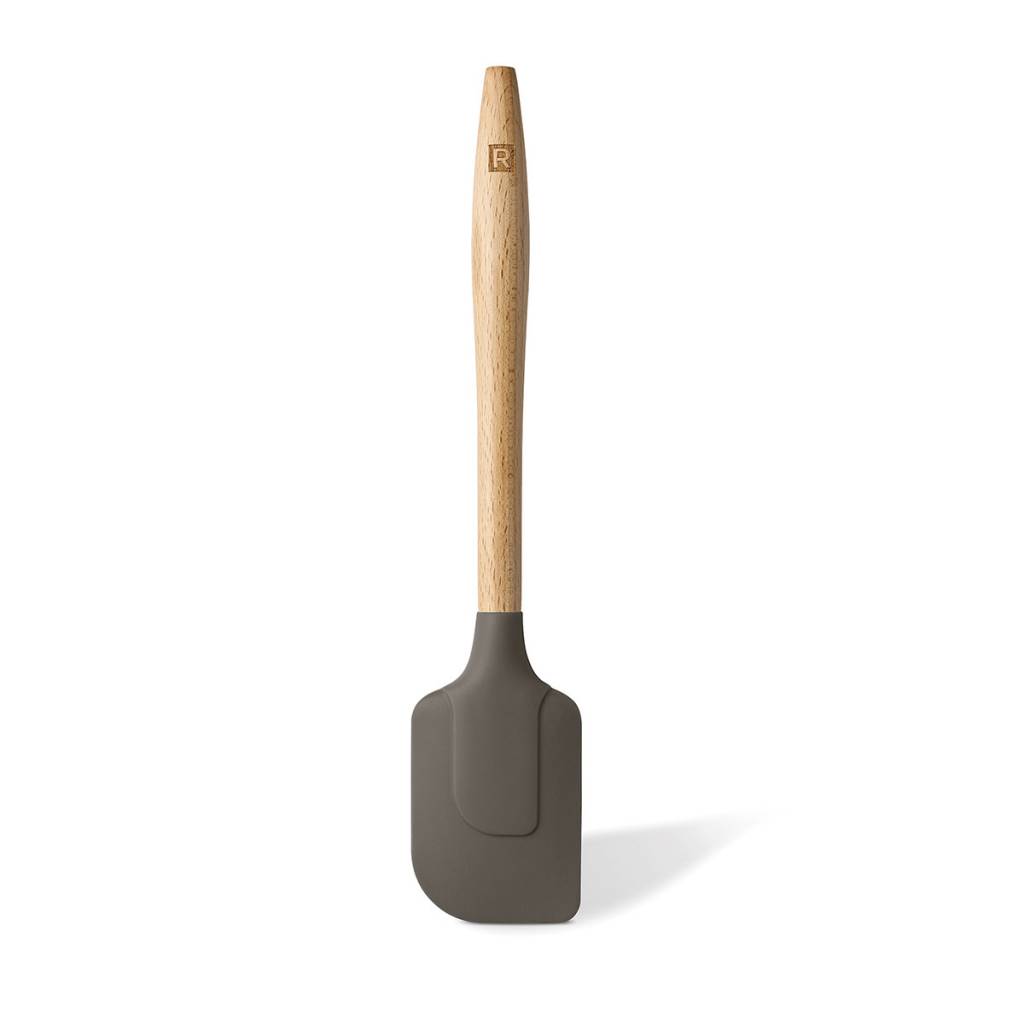 This RICARDO silicone and beechwood spatula is ideal for flipping food and stirring liquids with ease. The flat tip lets you scrape the bottom of the skillet and quickly release those delicious brown bits and cooking juices.
13.99 $
SHOP NOW