Ingredients
Batter
Filling
Preparation
Preheat the oven to 160 °C (325 °F).

In a bowl, combine the ricotta, Parmesan, cream and herbs. Season with salt and pepper.

In a bowl, whisk together all the batter ingredients. Cook four 20-cm (8-inch) crêpes in a non-stick skillet. Set aside.

Divide the filling among the crêpes. Spread the asparagus over the filling. Close the crêpes, giving them the shape of a cone.

Place the crêpes on a baking sheet. Cover with aluminum foil and reheat in the oven. Right out of the oven, place the crêpes on serving plates. Drizzle with hollandaise sauce and garnish with fresh herbs.
To help you with this recipe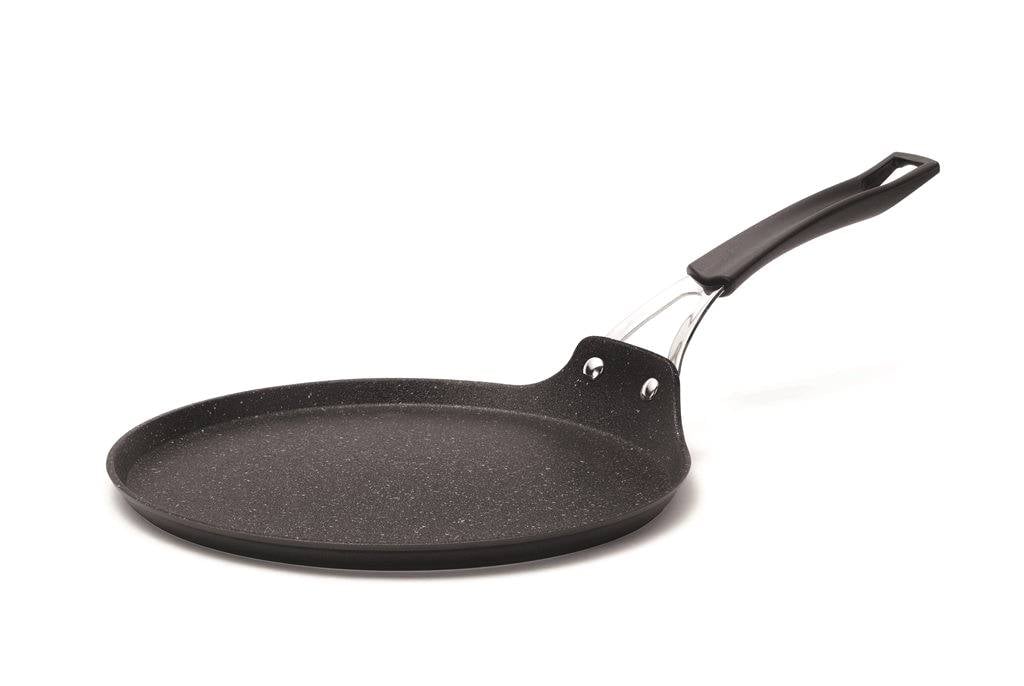 This robust forged aluminum crepe pan is made with The Rock technology, a high-tech process that makes the pan three times more resistant than regular Teflon finish. Because of its superior non-stick attributes, it is perfect for making crepes or French toast, or for frying eggs.
54.99 $
SHOP NOW