Preparation
Place water in a large stockpot or Dutch oven to a depth of about 2.5 cm (1 inch). Salt generously and bring to a boil. Place the lobsters in the boiling water. Cover and steam for about 9 minutes, counting from when the water returns to a boil.Meanwhile, start making the sauce.
NEWBURG SAUCE
In a saucepan over medium heat, melt 30 ml (2 tablespoons) butter. Stir in the flour and cook for 1 minute. Whisk in the milk and cream. Bring to a boil over medium heat, whisking constantly and taking care to scrape the bottom and corners of the saucepan. Reduce the heat and simmer gently for about 5 minutes. Add the parsley. Season with salt and pepper. Cover and set aside.

As soon as the lobsters finish cooking, plunge them into ice water, then drain. Separate the claws and remove the shells, taking care to keep the meat intact. Cut the lobsters in half lengthwise. Remove the meat and dice it. Clean the shells and set them aside.

In a skillet over medium heat, warm all the lobster meat in the remaining butter with the paprika and nutmeg, about 2 minutes. Season with salt and pepper. Deglaze with the sherry and reduce by half. Remove the claw meat from the skillet and set aside. Add the sauce to the remaining lobster meat and stir gently to combine. Adjust the seasoning.

Place the shells on a baking sheet. Divide the sauce among the shells and arrange the claw meat on top.

Keep warm in a 100°C (200°F) oven.
GARNISH
In a skillet, brown the mushrooms in the butter. Add the chives and lemon zest. Season with salt and pepper. Garnish the lobsters with the mushrooms.

Serve with Rice with Grilled Corn (recipe follows).
To help you with this recipe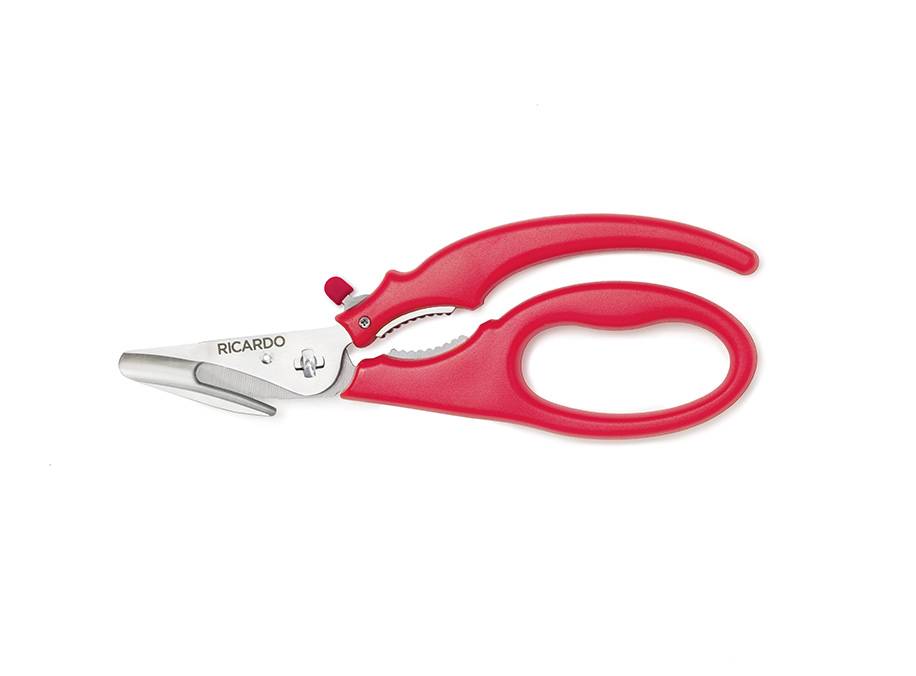 These seafood scissors were designed with the lobster, crab and crayfish lover in mind. Robust, they can cut through even the toughest shells. Their lock-and-spring system guarantees mess-free meals and safe handling.
15.99 $
SHOP NOW