Preparation
With the rack in the middle position, preheat the oven to 180°C (350°F). Line a cookie sheet with parchment paper.

In a bowl, combine the flour, powdered almonds and salt. Set aside.

In another bowl, cream the butter, sugar and vanilla with an electric mixer. Add the egg and beat until smooth and creamy. Using a wooden spoon, stir in the dry ingredients.

With floured hands, shape dough into balls, about 15 ml (1 tablespoon) each. Arrange on the cookie sheet. With the tip of a thumb, press the centre of each cookie.

Bake until the cookies start to brown, about 20 minutes. Let cool on cookie sheet.

Using a spoon or a small pastry bag, fill the thumbprints with melted chocolate. Lay an almond on the chocolate. Let the chocolate harden for 2 to 4 hours.
To help you with this recipe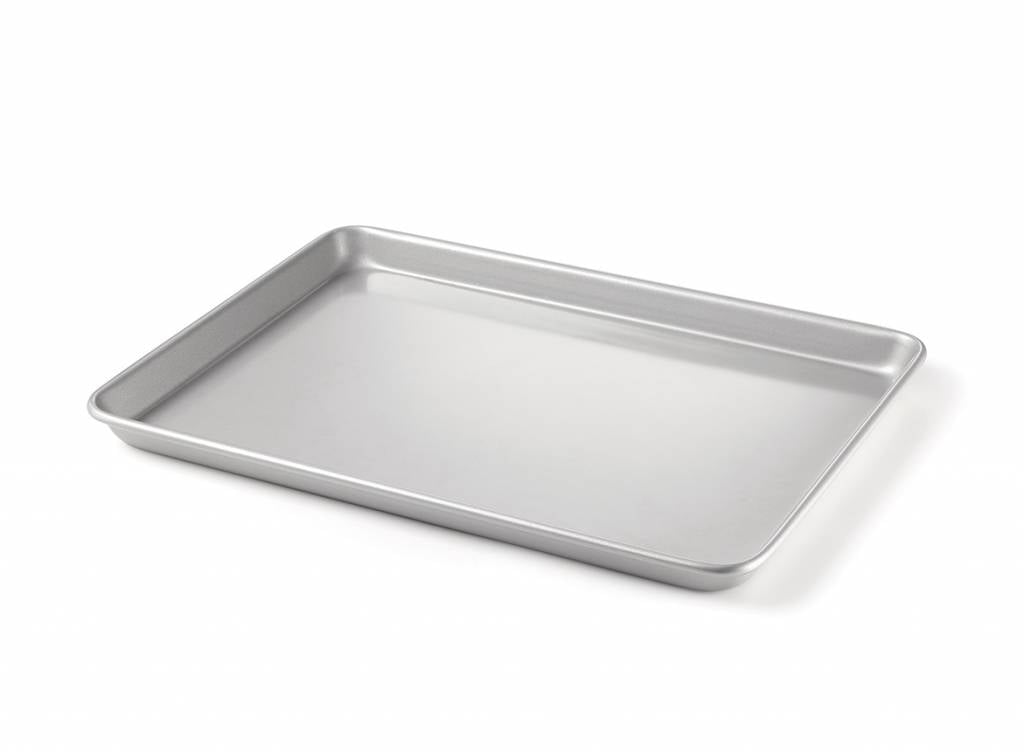 This must-have cooking accessory is perfect for baking cookies, pastries, meat or a whole meal making sheet pan dinner and getting the weeknight meal on the table fast.
25.99 $
SHOP NOW