Preparation
Steamed Lobster
Bring about 1-inch (2.5-cm) of water to a boil in a large pot and season with salt, adding about 10 ml (2 teaspoons) of sea salt per 250 ml (1 cup) of water.

Remove the rubber bands from each lobster with scissors or a knife. Place the lobsters on top of each other in the pot. Cover. Steam for about 12 minutes for 454 g (1 lb) of each lobster from the time the water starts to boil again. For every 125 g (1/4 lb) extra, add 1 minute of cooking.

While steaming the lobsters, prepare the herb butter. 

Herb butter
In a skillet, sauté the shallots and garlic in the butter. Add the broth, lemon juice and fish sauce. Reduce until almost dry. Remove from heat.

Whisk in the diced butter, a few pieces at a time. Add the herbs. Season with salt and pepper.

Cut the cooked lobster in half. Place the lobster halves on serving plates and drizzle with the herb butter. Pour the remaining butter in a bowl and let everyone use as needed.
To help you with this recipe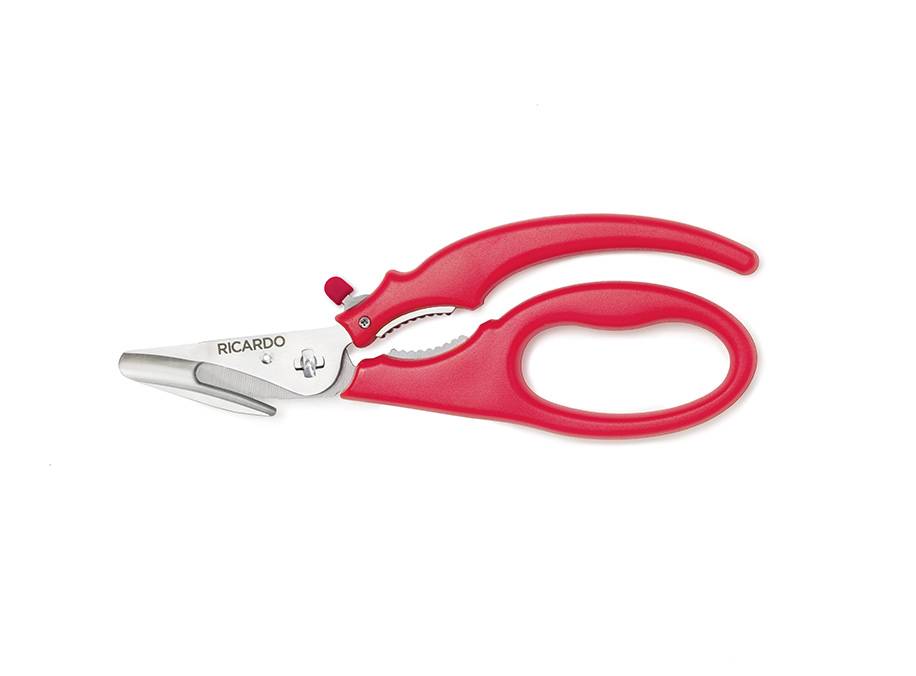 These seafood scissors were designed with the lobster, crab and crayfish lover in mind. Robust, they can cut through even the toughest shells. Their lock-and-spring system guarantees mess-free meals and safe handling.
15.99 $
SHOP NOW