Preparation
With the rack in the middle position, preheat the oven to 200 °C (400 °F).

Place the beets, onion and garlic on a baking sheet lined with aluminum foil and drizzle with the olive oil. Season with salt and pepper. Carefully close the foil and bake for about 45 minutes or until the beets are tender. Let cool, peel and cut the beets into pieces. Set aside.

In a large saucepan, soften the onions, cabbage, carrots and celery in the butter for about 5 minutes. Add the broth and potatoes. Bring to a boil. Cover and simmer for 10 to 15 minutes or until the vegetables are tender.

In a food processor or blender, purée half the soup with a little more than half of the vegetables except for the beets. Adjust the seasoning and keep warm. Pour the remaining soup in the bowl of the food processor or blender pitcher and purée with the beets; adjust the seasoning.

There will be two different colored soups, one more orange, the other red.
Topping
In a skillet, brown the shallots and mushrooms in the oil. Add the basil. Season with salt and pepper. Simultaneously pour both soups into bowls to create a marbled effect. Top with the mushroom topping and cream and serve.
Note
With the help of actress Martine Francke, who is of Polish descent, I present this recipe, typical of the country of her ancestors.
To help you with this recipe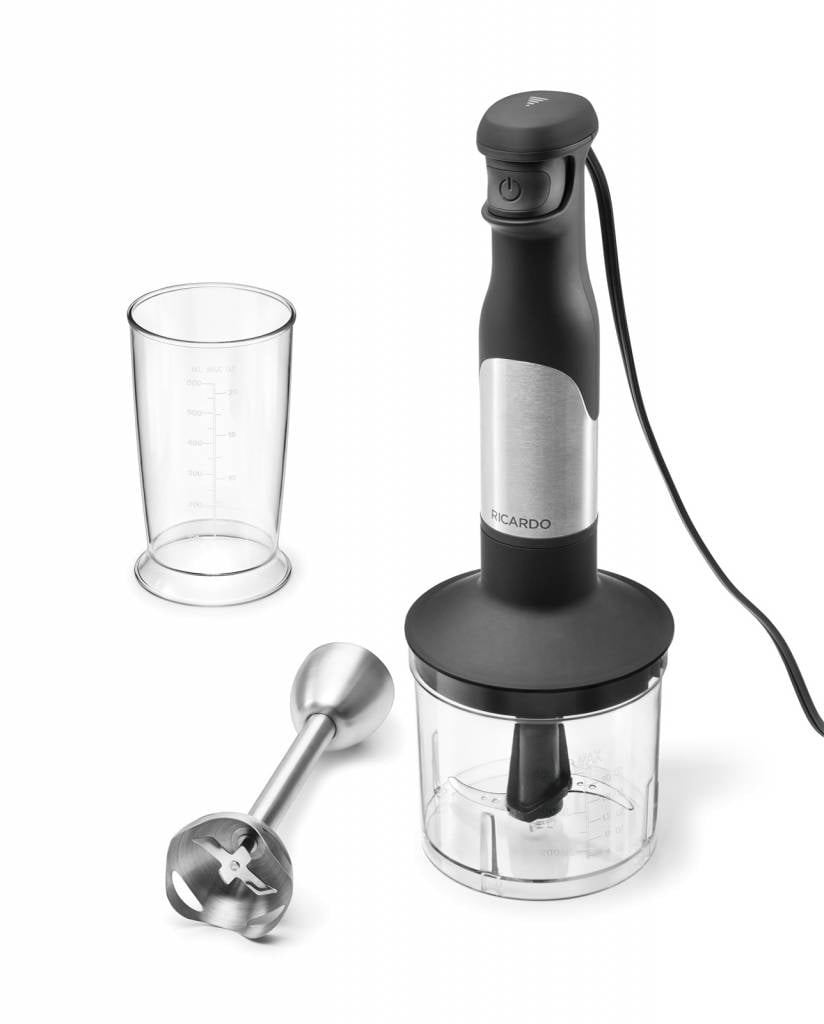 The RICARDO Hand blender features a stainless steel blender shaft that is perfect for making purées, sauces and soups directly in the cooking pot.
69.99 $
SHOP NOW