Preparation
Cake
With the rack in the middle position, preheat the oven to 180 °C (350 °F). Line the bottom of a 33 x 23-cm (13 x 9-inch) rectangular pan with parchment paper, letting it hang over two sides. Butter the other two sides.

In a bowl, combine the flour, baking powder and salt. Set aside.

In another bowl, cream the butter with the sugar and vanilla with an electric mixer. Add the eggs, one at a time, beating until smooth. At low speed, add the dry ingredients alternately with the milk.

Spoon the batter into the prepared pan and bake for about 1 hour and 15 minutes or until a toothpick inserted in the centre of the cake comes out clean. Let cool for about 45 minutes. Unmould and cool completely on a rack. 

Topping
In a bowl, whip the cream with the sugar and vanilla until stiff peaks form. Set aside about 375 ml (1 1/2 cups) of the whipped cream for the final garnish.

Cut the cake in half horizontally to get 2 slices. Spread 500 ml (2 cups) of whipped cream on the base of the cake and garnish with 375 ml (1 1/2 cups) of blueberries. Cover with the second slice of cake. Cover the cake with the remaining whipped cream and place the remaining blueberries evenly over the top of the cake so as not to see the cream.

With a pastry bag fitted with small star tip, recreate the Quebec flag by drawing the cross and the fleur-de-lys flowers with the reserved whipped cream.
To help you with this recipe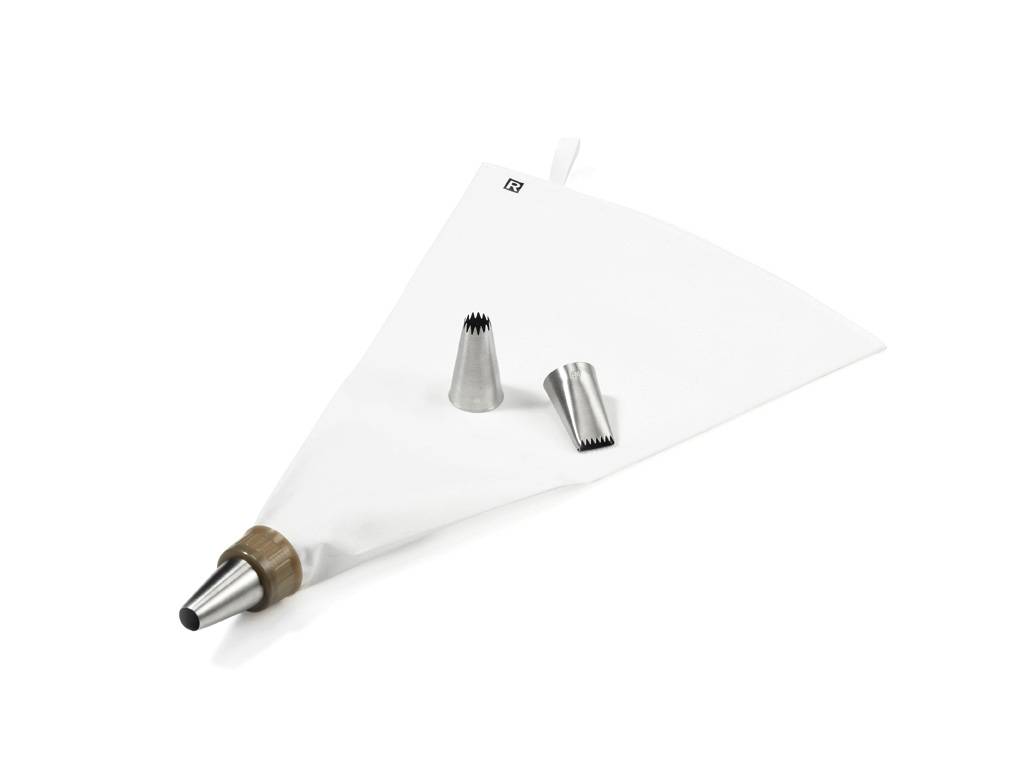 This pastry bag and set of three large tips is perfect for making cream puffs, macaroons and meringues. You can change tips while using the pastry bag, thanks to the practical adapter included in the set.
22.99 $
SHOP NOW