Preparation
In a skillet, soften the onion and garlic in 30 ml (2 tablespoons) of oil without browning, about 10 minutes.

In a blender, purée the onion mixture, broth and the avocado flesh until smooth. Refrigerate for 2 hours. Season with salt and pepper.

In a skillet, sauté the shrimp in the remaining oil with the chili powder and Cayenne pepper until the shrimp changes color. Add the chives and blend well.

Divide the cold soup into bowls. Garnish with the hot or warm shrimp on the centre of the soup.
Note
The cold avocado soup tastes best the same day. The shrimp garnish is optional. It can also be garnished with Margarita Ceviche (Margarita Ceviche Recipe). In this case, thinly slice or cut the scallops into cubes.
To help you with this recipe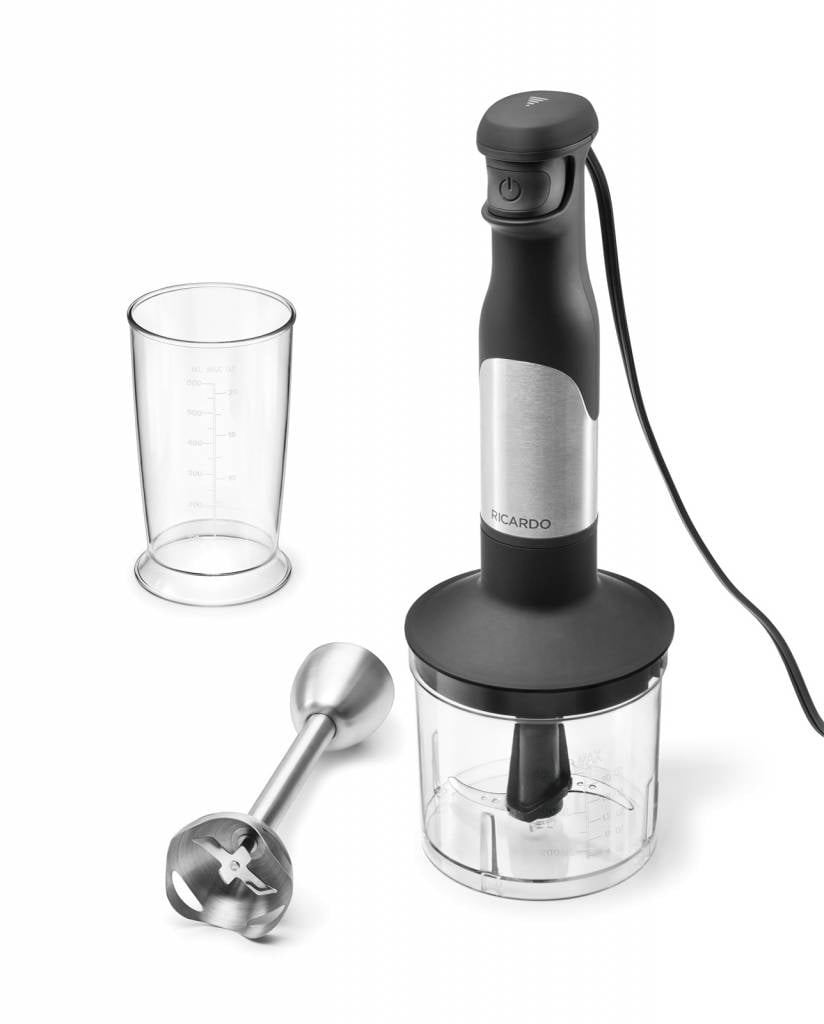 The RICARDO Hand blender features a stainless steel blender shaft that is perfect for making purées, sauces and soups directly in the cooking pot.
69.99 $
SHOP NOW