Preparation
In a saucepan, bring the chicken broth and barley to a boil. Simmer gently, uncovered, for about 40 minutes or until the barley is tender and the broth as been completely absorbed. Set aside. In another saucepan, brown the diced vegetables in the butter. Add the chicken broth and bring to a boil. Simmer gently, covered, for about 15 minutes or until tender. Add the sweet peas, cooked barley, and turkey. Continue cooking, uncovered, for about 5 minutes or until the peas are al dente. Season with salt and pepper. If desired, garnish with chopped pecans, parsley, and cheddar cheese.
To help you with this recipe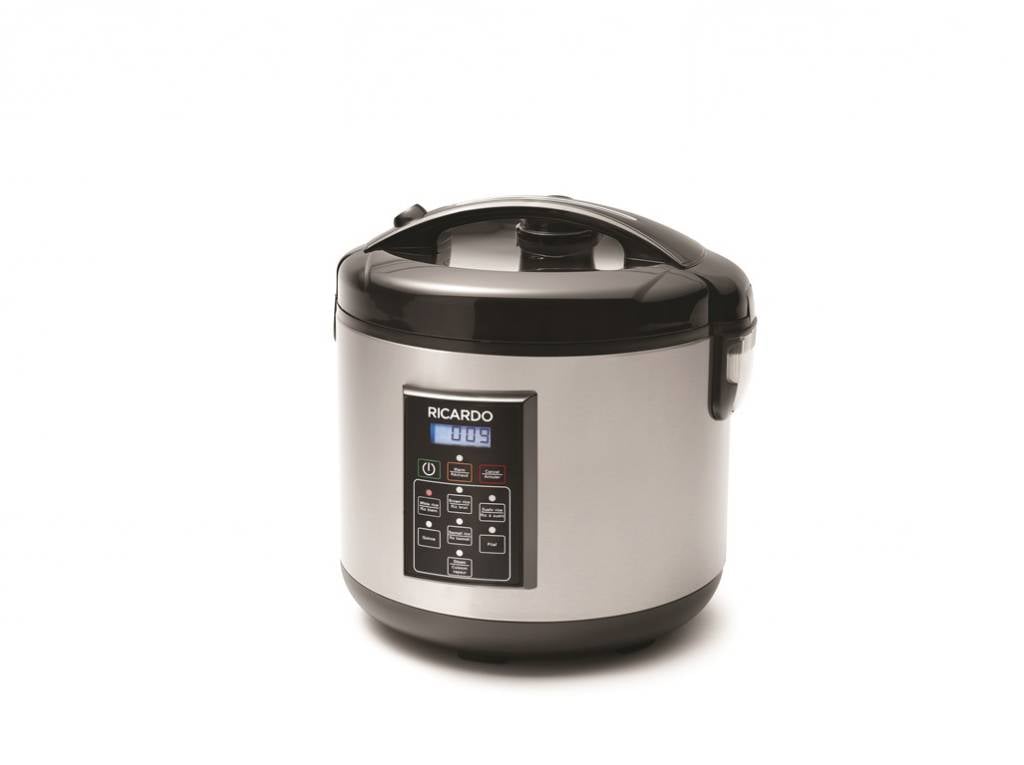 This rice cooker is perfect for cooking white, brown, sushi and basmati rice, as well as barley and quinoa, in both small and large quantities.
69.99 $
SHOP NOW