Preparation
In a bowl, combine the flour, baking powder, and spices. Keep the bowl aside.

In a food processor, purée the cheese, butter, and milk into a smooth paste. Add the dry ingredients and pulse, a few seconds at a time, until the dough becomes sticky. Remove the dough from the food processor and form into two discs with your hands. Cover them with plastic wrap and place in the refrigerator for about 30 minutes.

With the rack in the middle position, preheat the oven to 180 °C (350 °F). Lining two baking sheets with parchment paper.

On a lightly floured surface, roll out the discs of dough, one at a time, into a 1-mm (1/16-inch) thick sheets. Cut out crackers with a 5 cm (2 inches) fluted round cookie cutter.

Place them on the baking sheet, without spacing them too much. Prick the surface of the crackers with a fork to prevent them from puffing up and sprinkle them with salt. Bake for about 16 minutes or until lightly browned. Repeat with the remaining dough. 


Note
The raw dough can be frozen. Thaw in the refrigerator.
This recipe is from My Lil' Ricardo.
To help you with this recipe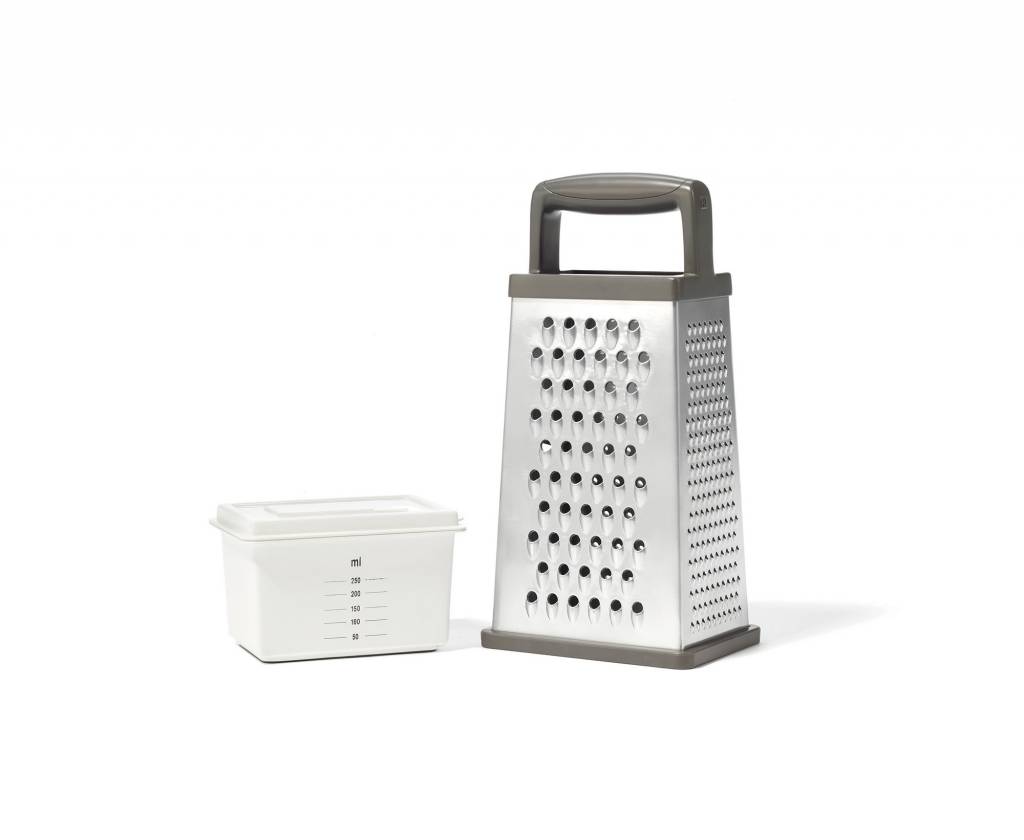 This 4-sided grater can do everything from zest lemons to grate potatoes. Its non-slip base provides comfort and stability. With the graduated container, freshly grated ingredients can be stored in the refrigerator.
29.99 $
SHOP NOW