Preparation
With the rack in the middle position, preheat the oven to 165 °C (325 °F).

With the tip of a knife, make incisions in the roast and insert the garlic slices.

In a large pan, preferably enameled cast iron, brown the roast in the butter. Season with salt and pepper. Set aside on a plate.

In the same pan, brown the onions with the mustard. Season with salt and pepper. Add the broth and return the roast to the pan. Cover and bake for 3 hours and 30 minutes or until the meat falls easily off the bone. Keep the roast warm on a plate, covered with aluminum foil.

In the same pan, bring the broth and potatoes to a boil. Cover and simmer for 30 minutes, stirring frequently, until the potatoes are tender. Add water, if needed.

Serve the roast, cut into pieces, with the potatoes.
To help you with this recipe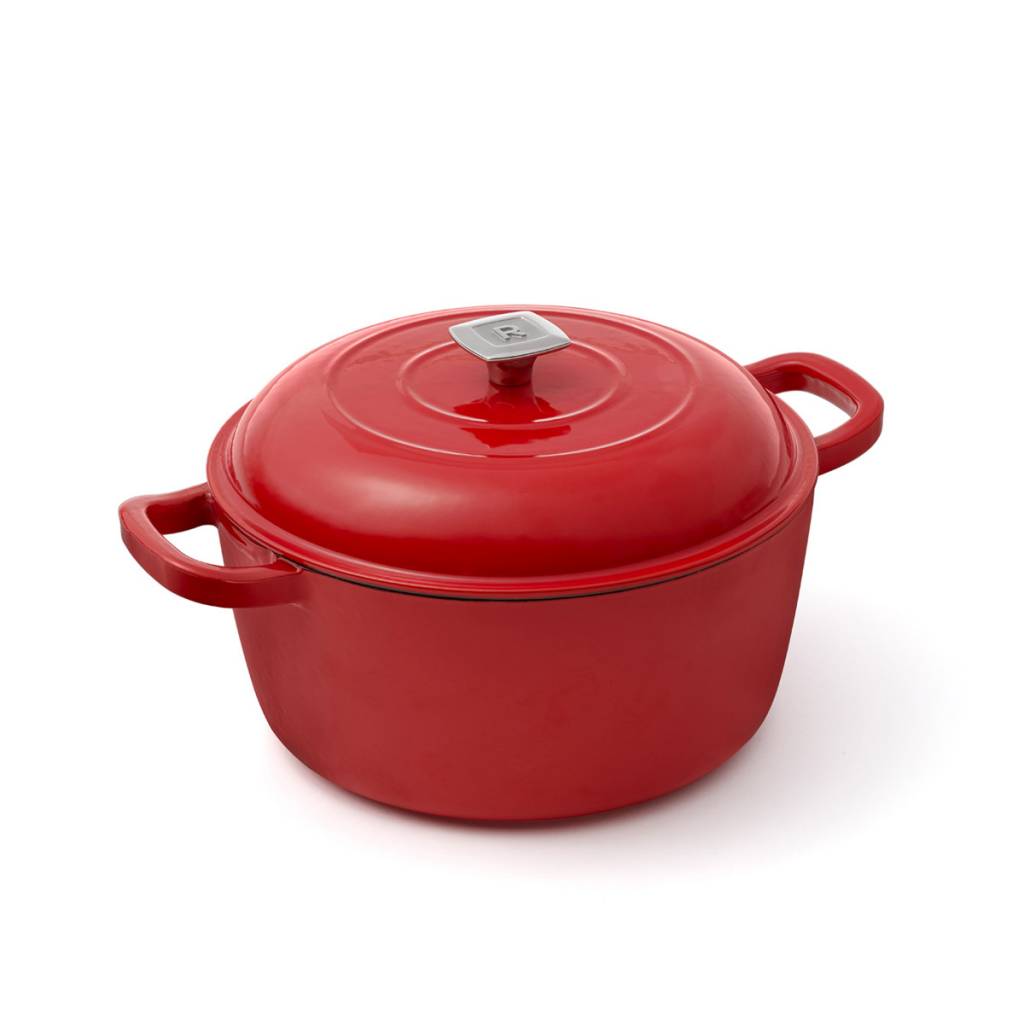 This RICARDO round cast-iron Dutch oven is great for making braised dishes or osso buco.
99.99 $
SHOP NOW