Ingredients
Gnocchi
Red Wine Sauce
Preparation
Gnocchi
In a large bowl, combine the ricotta, Parmesan, eggs, and thyme. Add the flour and stir to combine. Season with salt and pepper.

With a pastry bag fitted with a plain tip of about 1.5-cm (3/4-inch) in diameter, make 2.5-cm (1-inch) long gnocchi, cutting through with a knife. Drop them, one at a time, in a large pot of salted simmering water (see pictures). Cook a quarter of the dough at a time. When the pasta has risen to the surface, simmer for about 2 minutes or until tender. Drain and keep warm in a large oiled dish. Continue with the remaining dough. Set aside.
Red Wine Sauce
In a large skillet, soften the shallot in the butter. Sprinkle with the flour and cook for about 1 minute, stirring constantly. Add the wine and bring to a boil, stirring with a whisk. Add the remaining ingredients and bring to boil. Reduce by half. Season with salt and pepper.

Add the gnocchi and heat gently, stirring to coat. Divide among six large bowls. Garnish with the parsley and Parmesan shavings.
To help you with this recipe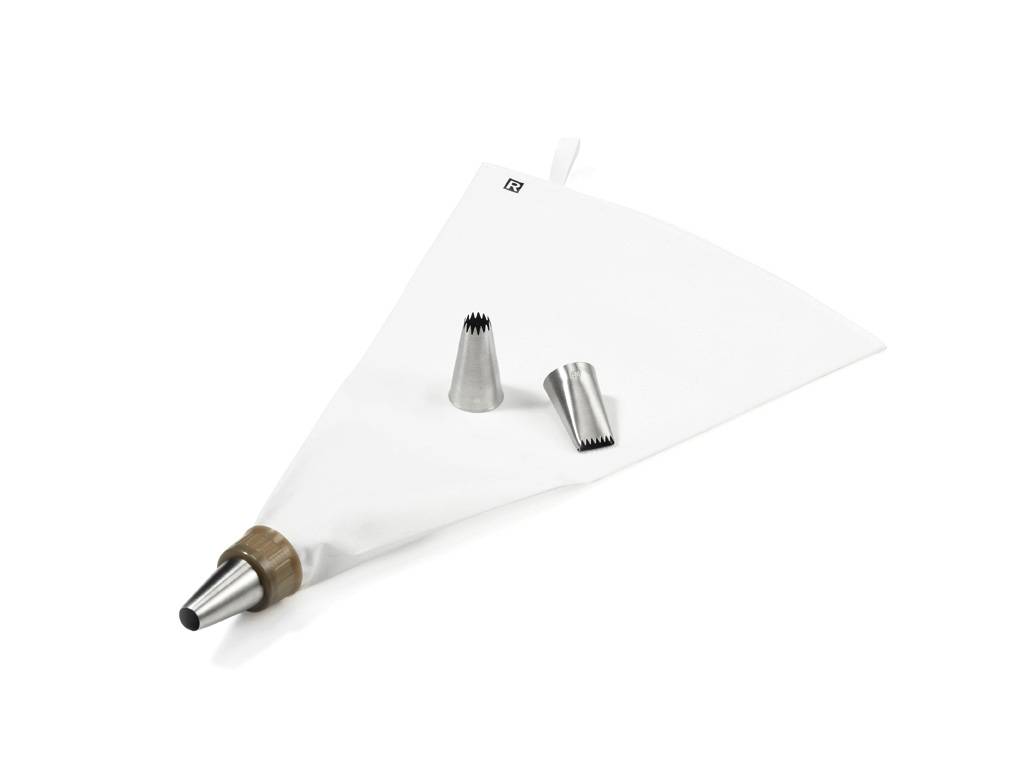 This pastry bag and set of three large tips is perfect for making cream puffs, macaroons and meringues. You can change tips while using the pastry bag, thanks to the practical adapter included in the set.
22.99 $
SHOP NOW