Ingredients
Pizza Dough
Pizzas
Preparation
Pizza Dough
In a bowl, combine the water, oil, and sugar. Set aside.

In a large bowl with a wooden spoon or in a stand mixer (using the dough hook), combine the flour, yeast, and salt. Add the water mixture and combine into a soft ball. Knead the dough for about 3 minutes on a floured work surface or in the stand mixer.

Place the dough in a clean and lightly oiled bowl. Cover the bowl with a damp cloth and let rise in a warm and humid place for about 1 hour or until the dough doubles in size.
Pizza
Place the rack in the lowest position of the oven. Top with a pizza stone or an upside-down baking sheet. Preheat the oven to 230 °C (450 °F).

In a bowl, combine the endives, onion, rosette Lyon, and oil. Season with salt and pepper.

Cut the dough into four pieces. On a floured work surface, roll out into four 25-cm (10-inch) round crusts. Sprinkle a little cornmeal on the hot stone or baking sheet. Use a sheet of parchment paper that will allow you to easily slide the dough in the oven. Spread a quarter of the endive mixture on each crust and sprinkle with a quarter of the cheese. Bake on the hot stone or baking sheet for about 10 minutes or until golden brown. Repeat with the remaining ingredients. Garnish the pizza with peach slices.
Note
Surprisingly, the mixture of sausage, cheese, and peach creates a flavour resembling that of foie gras.
To help you with this recipe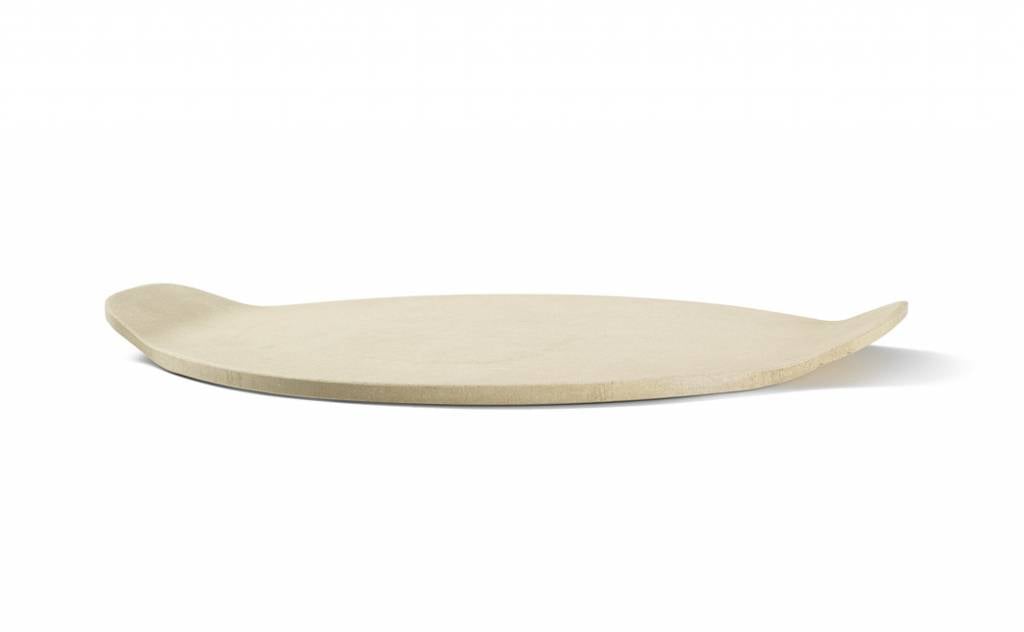 This thick pizza stone can be used in the oven or directly on the barbecue. Convenient built-in handles allow for easy transport to the table.
39.99 $
SHOP NOW