Preparation
Peel the Jerusalem artichokes and place them in cold water. Cut into thirds. Set aside.

In a saucepan, soften the onion and garlic in the oil. Add the broth, Jerusalem artichokes, and celeriac. Bring to a boil. Cover and simmer for about 35 minutes or until the vegetables are tender.

In a blender, purée until smooth. Add broth, if needed. Season with salt and pepper. Serve the soup and garnish with celery leaves or cilantro shoots.
Note
Jerusalem artichoke or sunchoke contains inulin, a prebiotic fiber that can feed some good bacteria in our gut. However, this advantage may also come with gas effect.
If you experience this effect, consume Jerusalem artichokes in small quantities at a time.
To help you with this recipe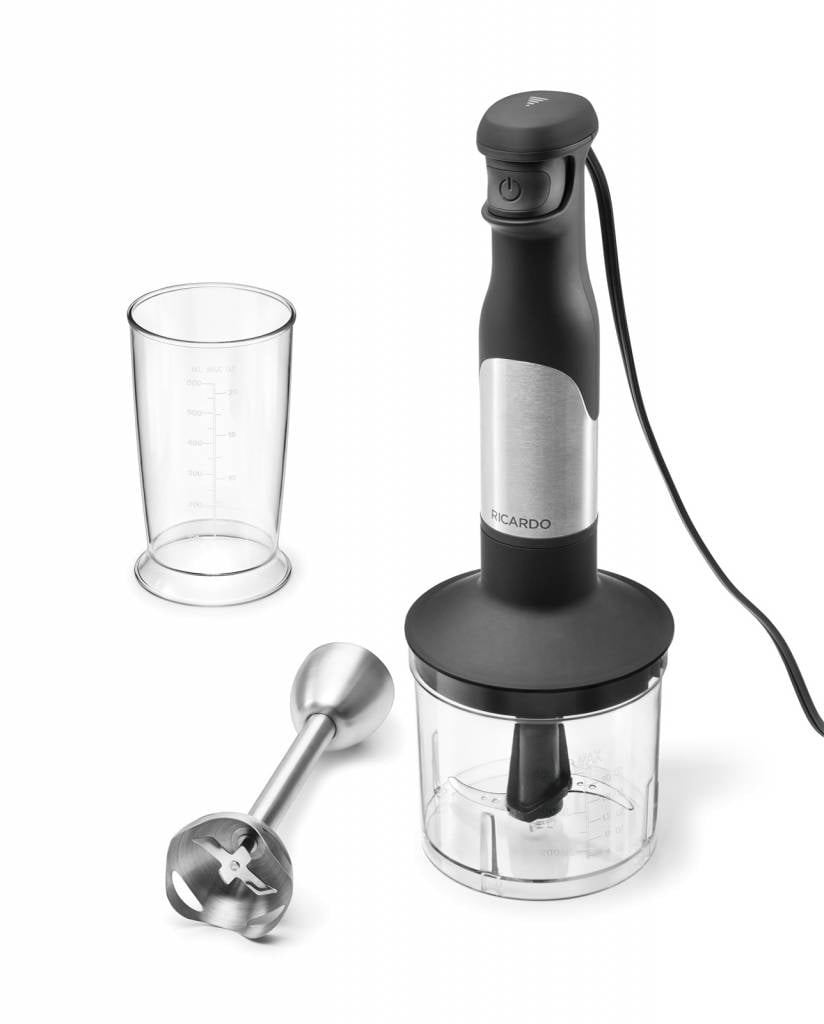 The RICARDO Hand blender features a stainless steel blender shaft that is perfect for making purées, sauces and soups directly in the cooking pot.
69.99 $
SHOP NOW