Preparation
With the rack in the middle position, preheat the oven to 200 °C (400 °F). Line two baking sheets with parchment paper.

In a bowl, combine the egg, Cayenne pepper, and mustard with a whisk. Season with salt and pepper.

On a floured work surface, roll out the dough into two 25-cm (10-inch) squares. Brush the dough with the egg mixture. Sprinkle with the cheese and press lightly.

With a pizza cutter or knife, cut the dough into 1-cm (1/2-inch) wide strips. Twist the strips and place them, side-by-side, on the baking sheets. Bake for 10 to 12 minutes or until golden brown.
Note
For your convenience, buy frozen puff pastry, already rolled-out, sold in some grocery stores like Loblaws and Maxi ... You just have to unroll it once thawed.
To help you with this recipe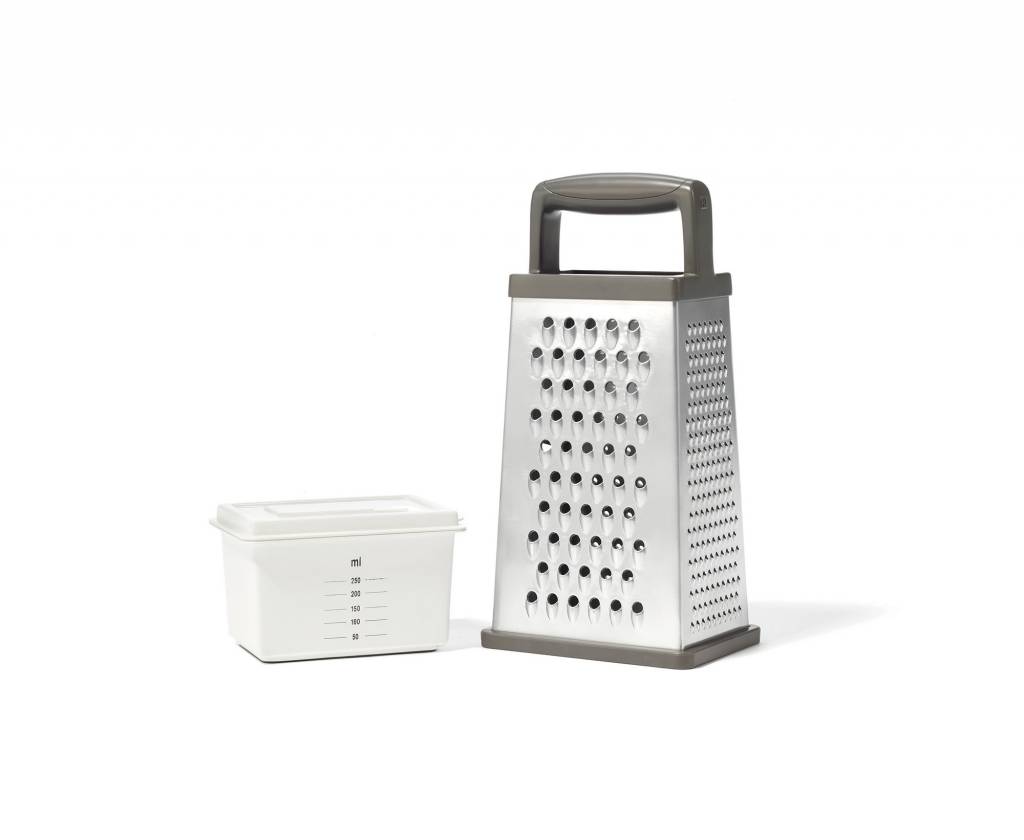 This 4-sided grater can do everything from zest lemons to grate potatoes. Its non-slip base provides comfort and stability. With the graduated container, freshly grated ingredients can be stored in the refrigerator.
29.99 $
SHOP NOW