Ingredients
Skewers

Dry Rub
Arugula Salad
Preparation
Skewers
Cut the pork tenderloin in half crosswise. Cut each piece in half horizontally. Cut each piece lengthwise in ½-cm (¼-inch) thick piece. Set aside.
Dry Rub
In a bowl, combine all the ingredients. Add the pork and toss to coat well.

Thread the meat at the end of the skewers. Place into a dish. Cover and refrigerate for 4 hours.

With the rack in the highest third position, preheat the oven's broiler. Line a baking sheet with aluminum foil.

Place the pork skewers, side by side, on the baking sheet. Bake for about 8 minutes or until the desired doneness.
Arugula Salad
In a large bowl, combine the vinegar, jam, mustard, and garlic. When ready to serve, add the arugula and toss. Season with salt and pepper.

Place the salad in a serving dish and top with the warm skewers. Serve immediately.
To help you with this recipe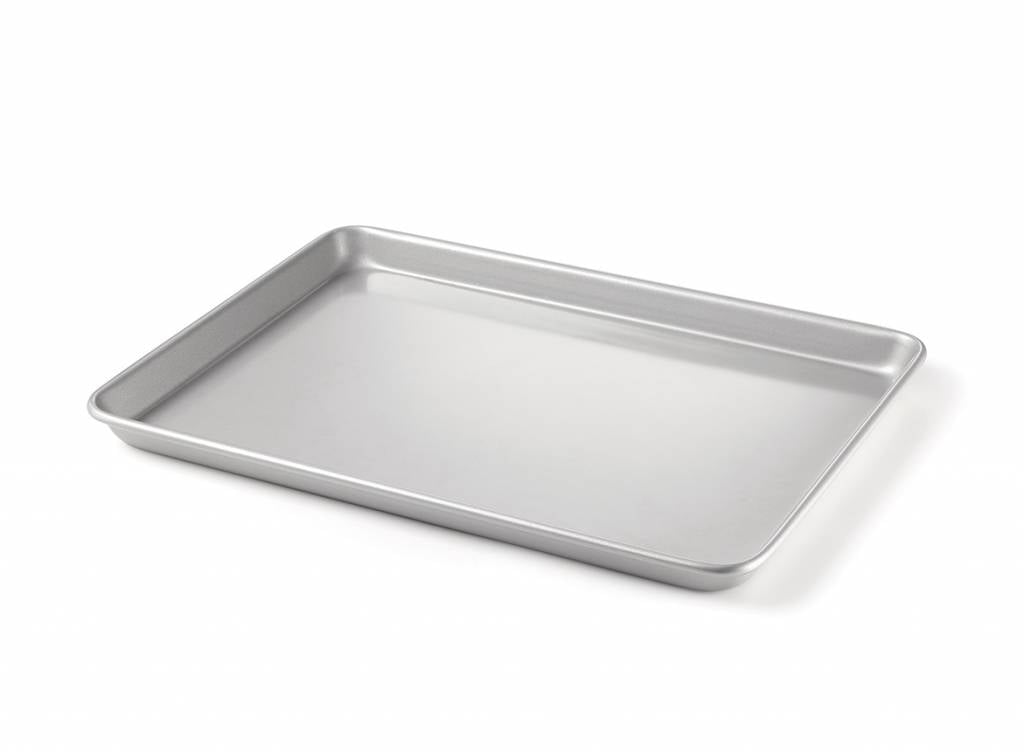 This must-have cooking accessory is perfect for baking cookies, pastries, meat or a whole meal making sheet pan dinner and getting the weeknight meal on the table fast.
25.99 $
SHOP NOW