Preparation
Peel the apples and remove the core of the whole apples with an apple corer. Cut into 1-cm (1/2-inch) thick slices.

Toss the apples with the rum. Let marinate for 1 hour at room temperature.

In a bowl, combine 60 ml (1/4 cup) sugar, flour, cinnamon, beer and vanilla. Whisk until it is smooth. Let stand one hour at room temperature.

Sprinkle the apples with the remaining sugar and coat with the batter. Preheat the oil in the deep fryer to the highest temperature. Fry a few slices of apple at a time until browned. Dust with icing sugar. Serve immediately. Delicious with vanilla ice cream.
To help you with this recipe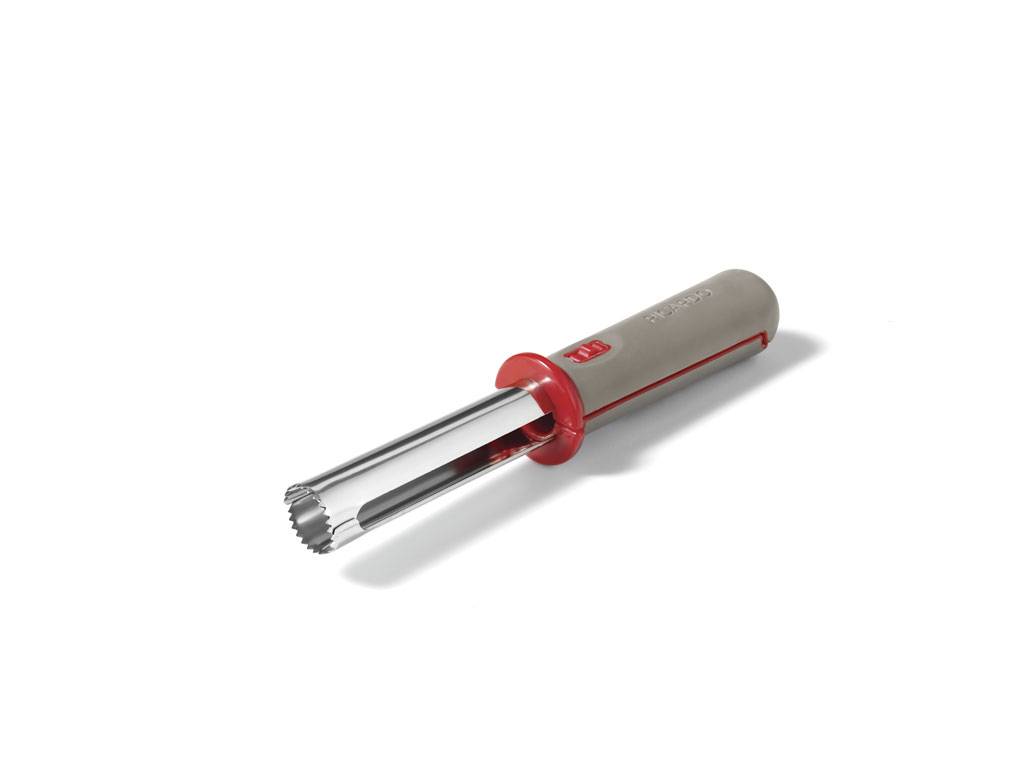 This apple corer with serrated blades can remove the core, the pits and the central fibres of apples in a single swipe. It's the perfect tool to either prepare snacks for your lunches or to help you make the most of apple pie season.
17.99 $
SHOP NOW