Preparation
With an oyster knife and a thick cloth, shuck oysters and remove meat from shells. Place hollowed shells on a baking sheet covered with crumpled aluminum foil or coarse salt to stabilize shells. Place oysters in a sieve over a bowl. Keep juices. Refrigerate, if necessary.

In a saucepan, soften onions in butter. Sprinkle with flour and cook for 1 minute, stirring constantly. Add pastis and bring to a boil, stirring with a whisk. Add cream, milk and reserved oyster juices. Bring to a boil. Add spinach, arugula and parsley, and cook, stirring constantly, until greens have wilted. Season with salt and pepper.

With the rack in the upper third position, preheat the oven's broiler.

In a bowl, combine Parmesan and breadcrumbs.

Fill each shell with cream mixture and top with an oyster. Sprinkle with Parmesan mixture.

Bake for about 4 minutes or until topping is lightly browned. Serve immediately.
To help you with this recipe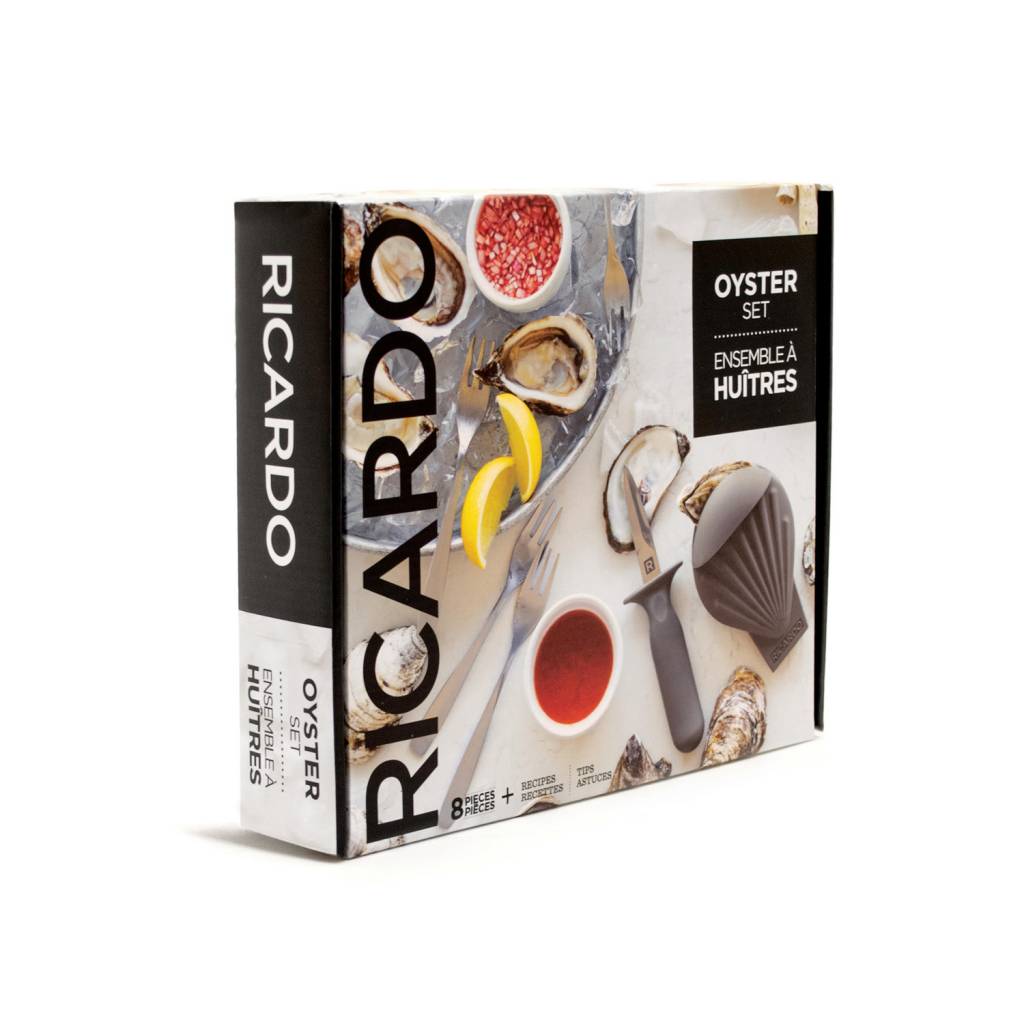 The RICARDO oyster set was specially designed for shellfish lovers! It comes with a convenient oyster holder with a non-slip coating and finger guard, providing for safe shucking. The sturdy bevelled blade of the oyster knife lets you easily tackle the toughest oyster shells.
39.99 $
SHOP NOW