Preparation
In a small bowl, combine soy sauce, broth, vinegar, ginger, garlic, cornstarch, paprika, sambal oelek and sesame oil. Set aside.

In a small saucepan, combine sugar and water. Bring to a boil and simmer until mixture is slightly caramelized, about 5 minutes. Add soy mixture. Bring to a boil, whisking constantly. Keep sauce aside, off the heat.

In a large non-stick skillet, soften peppers for about 3 minutes in 30 ml (2 tablespoons) of oil. Set aside on a plate.

In a bowl, season chicken pieces with salt and pepper. Add flour and toss until well coated. Remove any excess flour. In the same skillet, brown half of the chicken at a time in remaining oil (150 ml/2/3 cup), making sure to always have about 1-cm (3/4-inch) of oil to fry chicken. Add oil, if needed. Drain on paper towels and keep warm. Repeat with remaining chicken. Discard oil.

In the same skillet, heat sauce. Add chicken and toss to coat well. Sprinkle with green onions.

Serve with rice and stir-fried vegetables such as bok choy or Chinese cabbage.
To help you with this recipe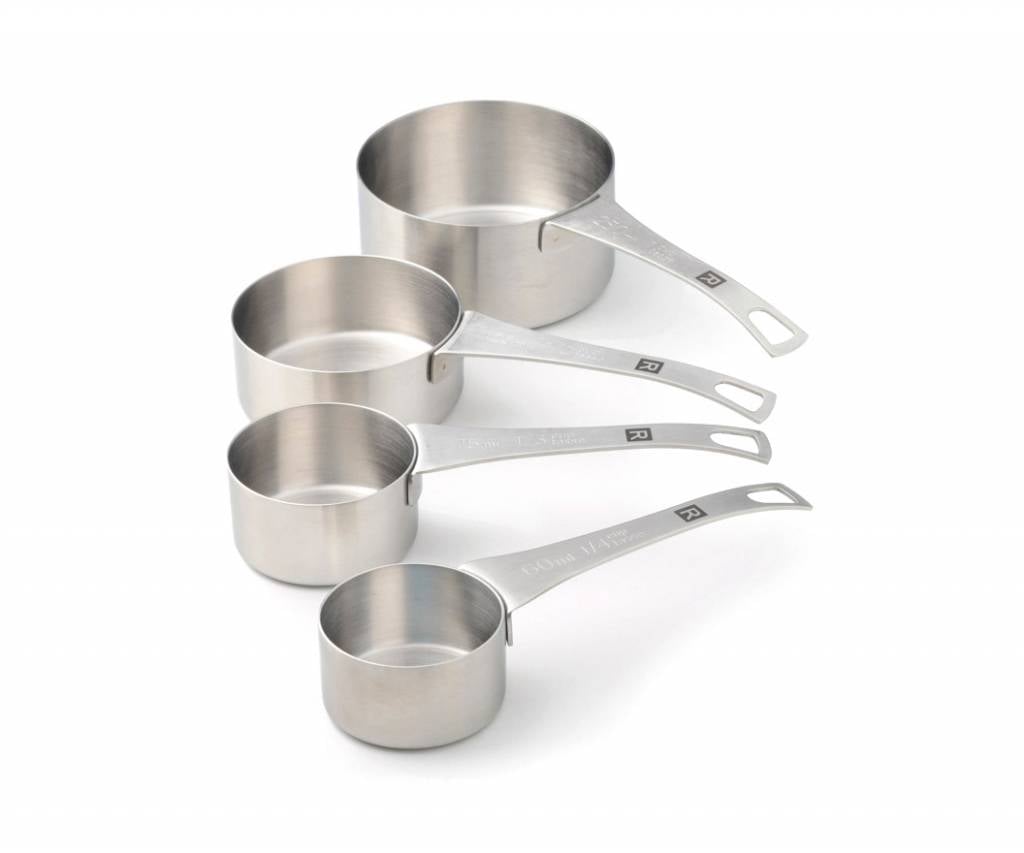 This set of 4 stainless steel measuring cups will measure ingredients with precision. Professional grade quality, these cups can be inserted into each other for easy storage.
35.99 $
SHOP NOW